Best free plug-ins this week: PreFET, TuPRE and Stochas
This week's collection of the best free plug-ins has got you covered in the preamp department with one FET and one tube preamplifier. Also, the nifty MIDI sequencer plug-in Stochas is now free and open source.
For more free plug-ins than you can shake a stick at, head over to our archives!
Accentize PreFET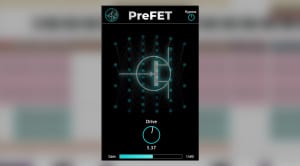 Like its commercial cousin PreTUBE, Accentize PreFET is an AI-based preamp simulation. Instead of analogue modeling, the plug-in uses a neural network that has been trained to emulate the transistor preamp of a 1970s cassette recorder. Think of it as an artificial brain that remembers how the circuit reacts to various input signals. Unlike PreTUBE, PreFET is free, so anyone can get a slice of that vintage goodness. The controls are simple: there's a gain knob and an output level slider.
PreFET is available for Windows 7 or higher and macOS 10.12 or higher in VST, AU and AAX formats(64 bit).
Get PreFET here
Analog Obsession TuPRE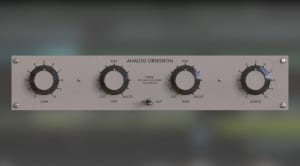 The second preamp simulation this week comes from our regular guest Analog Obsession. TuPRE is a tube line amplifier with a custom passive 2-band program equalizer. The line amp delivers up to 45 dB of gain with virtual gain compensation. The two fixed equalizer bands operate as a 100 Hz low shelf and 10 kHz high shelf with 10dB boost and cut. The developer says that TuPRE is a fully custom design and not modeled after any particular hardware unit.
TuPRE is available for Windows and macOS in VST, VST3 and AU formats.
Download TuPRE here
Audio Vitamins Stochas
Stochas is a MIDI sequencer that runs as a plug-in in your DAW. It began as a commercial project by Audio Vitamins, but is now open source and available for free. Stochas offers some very cool randomization features for probability-based pattern creation and unique melodies, chords and drum grooves. It's also fully MIDI-controllable, so you can control features like muting/unmuting layers, pattern changes and more via MIDI. This makes Stochas an awesome performance tool for live sets!
Stochas is available for Windows and macOS in VST and AU formats. As it's now open source, other platforms and plug-in formats may follow.
Get Stochas on the project's GitHub page
Videos
Image Sources:
accentize-prefet: Accentize / Gearnews
analog-obsession-tupre: Analog Obsession / Gearnews
audio-vitamins-stochas-open-source: Audio Vitamins / Gearnews