Best free plug-ins this week: Molot, Protoverb and DC1A
While this week hasn't brought us any exciting, brand new free plug-ins, here are three classic free effects that should be in everyone's collection. Check out these two awesome compressors and an experimental reverb! Here's Molto, Protoverb and DC1A.
Head over to our huge archives for many more free plug-ins!
VladG Molot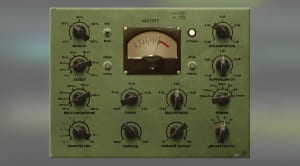 Quite unbelievably, this free plug-in has been out since about 2012, and it's still going strong. Looking like some sort of cold war era Soviet communications device, Molot is a colorful compressor that can add lots of character to your tracks. With plenty of control over the compression parameters, this could very well be the best free Fairchild-style compressor plug-in, even after so many years.
Molot is available for macOS and Windows in VST and AU formats (32/64 bit).
u-he Protoverb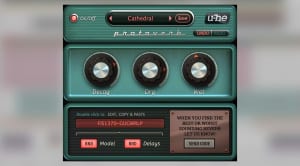 This free reverb plug-in was created by famed software synth developer u-he as a research by-product while they were working on other, more meaningful stuff. It went on to become one of the most cherished free reverbs. Protoverb is based on a room simulator with lots of resonances, which distinguishes it from most other algorithmic reverbs. There are very few knobs, but you can input text strings to define the structure of the delay network. It's a research device, after all!
Protoverb is available for macOS, Windows and Linux in VST, AU and AAX formats (32/64 bit).
Klanghelm DC1A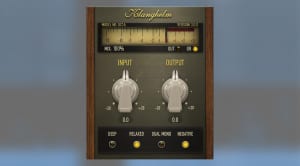 Here's another characterful compressor. DC1A by Klanghelm is about as simple as it gets. The amount of compression is determined by the input and output level knobs, which is a delightfully simple approach. But don't underestimate it! There's a 'Deep mode', which activates a high pass filter for reduced pumping on bass heavy material. With negative compression, a 'Relaxed' mode and stereo or dual mono operation, DC1A has got a few tricks up its sleeve.
DC1A is available for macOS and Windows in VST, VST3, AU and AAX formats.
Image Sources:
VladG Molot: VladG / Gearnews
u-he-protoverb: u-he / Gearnews
klanghelm-dc1a: Klanghelm / Gearnews