Best free plug-ins this week: BANG!, EQ Curve Analyzer and Abandoned Synths
Some interesting stuff in this weeks collection of the best free plug-ins! We've got a virtual drum synthesizer, an analyzer that shows you exactly what an EQ does, and two synths that deliver some great sounds despite not being quite finished. Here's BANG!, EQ Curve Analyzer and Abandoned Synths.
Want more? Browse our huge archives for many more free plug-ins!
Uglyplugins BANG!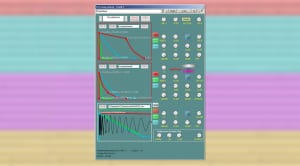 The developer calls BANG! a kick drum and percussion synthesizer "with many possibilities and ugly graphics". It offers two oscillators with sine, triangle, square "and some other waveforms". OSC2 offers frequency modulation by OSC1 for added sonic possibilities. The third sound source is a sample player. Each source features its own multimode filter and envelopes. Uglyplugins does have a point about the graphics. But we know not to judge a book by its cover!
BANG! is available for Windows 7 or higher (VST, 64 bit) and macOS 10.9 or higher (VST, AU, 64 bit).
Bertom EQ Curve Analyzer (EQCA)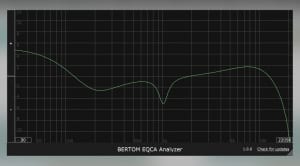 This one's a bit technical. According to the developer, EQ Curve Analyzer began as a developer tool for analyzing the characteristics of various EQs. It's a combination of signal generator and analyzer plug-ins. Sandwich any equalizer or other plug-in between those two, and you'll be able to see exactly how it affects the frequency response. Bertom says that it's useful as a learning tool to study EQ characteristics. They're planning to develop a full analysis suite – stay tuned for that one!
EQ Curve Analyzer is available for Windows and macOS in VST3 and AU formats.
MAEA Software Abandoned Synths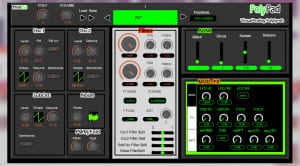 These two synths had been lying around on the developer's hard drive for more than a year, and were never finished. So MAEA Software decided to release them anyway for free. And don't be fooled: despite not being finished, they're capable of some great sounds. Polypad is a virtual analogue polyphonic synth with 2 oscillators and lots of modulation. Monochord 2 is an update to the developer's older Monochord synth, which adds another oscillator "and some other wacky stuff".
The Abandoned Synths are available for Windows 7 or higher and macOS 10.10 or higher in VST3 format (64 bit).
Get Polypad and Monochord 2 here
Videos
Image Sources:
uglyplugins-bang: uglyplugins / Gearnews
bertom-eqca-analyzer: Bertom, Gearnews
maea-software-polypad: MAEA Software / Gearnews