Best API plug-ins: 8 console, preamp, EQ & compressor emulations
Looking to get that API sound in your DAW? Then here's our list of the 8 best API plug-ins! Found in 1969, API (Automated Processes Inc.) remains a pro audio stronghold to this day. From EQ through to channel strip emulations, here's our pick of the best.
API Plug-Ins & The API sound
If you haven't heard of API before, here's a quick crash course: Founded back in 1968, Automated Processes Inc went on to create some truly classic gear; if you've ever used any 500 series "lunchbox format" gear, then you have API to thank for that! From consoles to EQs, dynamics and more, API gear has its own unique sonic signature. So what is the API sound? You'll hear it in particular, across rock and metal records; punchy like an SSL, but also thicker and warmer.
Signature API products include the 512c Mic Preamp, the 525 Compressor, the 550A and 550B EQs, the 2500+ Bus Compressor, and plenty of others. Here are several excellent API plug-ins that let you get close to that coveted sound quality while staying in the box…
IK Multimedia EQ PA, EQ PB, EQ PG
IK Multimedia has the API 550 EQ revisions covered as part of its T-RackS 5 virtual rack. The EQ-PA has three stepped bands and a total of 21 frequencies. Each band is stepped in 1 dB increments to permit precise dialing in and make it easy to find or recall those "in between" spots that sound just right. However, the resolution becomes 1.5dBs in the higher part of the knob's throw.
You can also switch the outer bands from peaking to shelving mode, which is how you boost low end on kick drums, add air to acoustic guitars and vocals, and so on. API's proportional Q and EQ curves concept are in full swing, ensuring boosts and cuts are broader at lower amounts of gain and sharper at higher amounts. An additional switchable "band pass" filter is there, too.
The EQ-PB module expands the concept to 4 bands with the possibility for overlapping bands and complex EQ shapes. Finally, the EQ-PG brings the discrete signal path and proportional Q design to a 10-band graphic EQ. This one is more appropriate for broad tonal shaping where the recording calls for more radical adjustments.
Price: EUR 100 each.
More information
IK Multimedia EQ PA, EQ PB, EQ PG Videos
Overloud Gem EQ550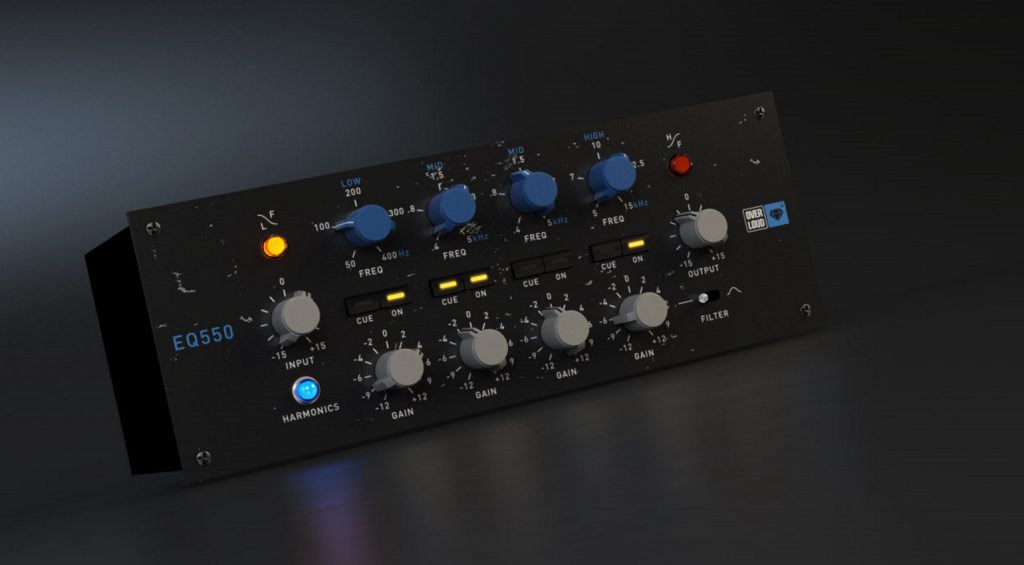 Overloud EQ550 models the American EQ you know and love, complete with custom op-amps, transformers, and proportional Q (the bandwidth of the filters gets narrower as the filter gain increases.) At low gain settings, the EQ delivers a smoother tone. But its character becomes more pronounced as the gain is raised. There are 5 EQ bands: 2 shelving / peaking, 2 peaking, 1 bandpass. Workflow features include undo/redo, A/B comparison, an abundance of presets, and CPU efficiency.
Price: EUR 109 + VAT (on sale)
More information
Overloud Gem EQ550 Video
PSP preQursor2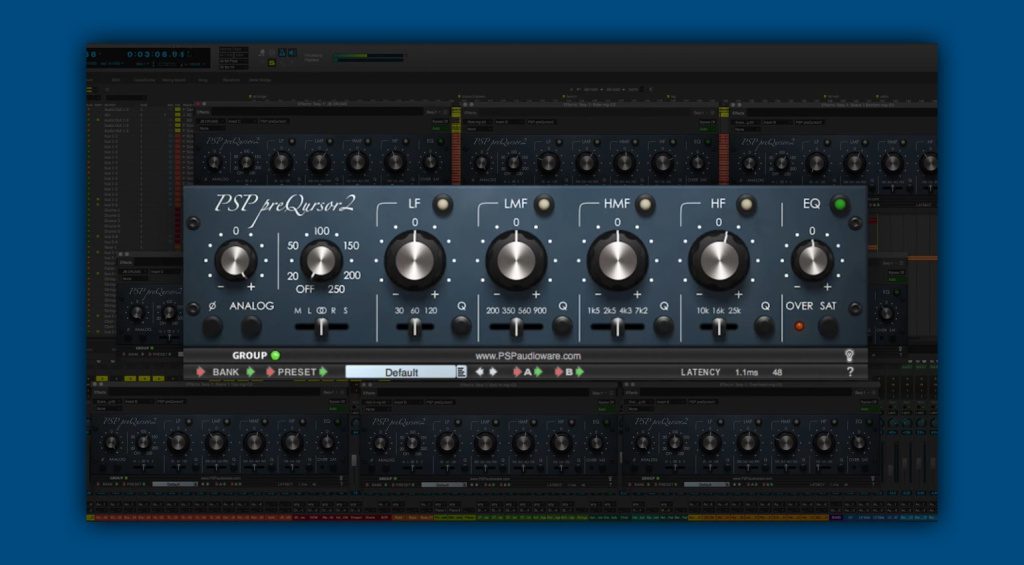 PSP preQursor2 implements PSP's proprietary filter design with low resonance peaks for reduced ringing artefacts, enhanced band separation, and narrower notching when attenuating signals. All four filters are bell-type filters when boosting, and have progressive Q factors. PSP preQursor2 also includes PSP's Advanced Analog Modelling of preamp and filter circuits to accurately recreate analog behaviours.
The analog modelling algorithm can be enabled and controlled per instance, or globally per group of instances. So you can have the analog flavor on either selected tracks, or all tracks in the mix. In a way, you can create a virtual console from several EQ instances with both the preamp and EQ simulations in place. While there are more advanced approaches to console emulation, the lack of channel crosstalk and tolerances doesn't mean you can't get a nice analog vibe going.
Price: USD 69
More information
PSP preQursor 2 Video
Softube American Class A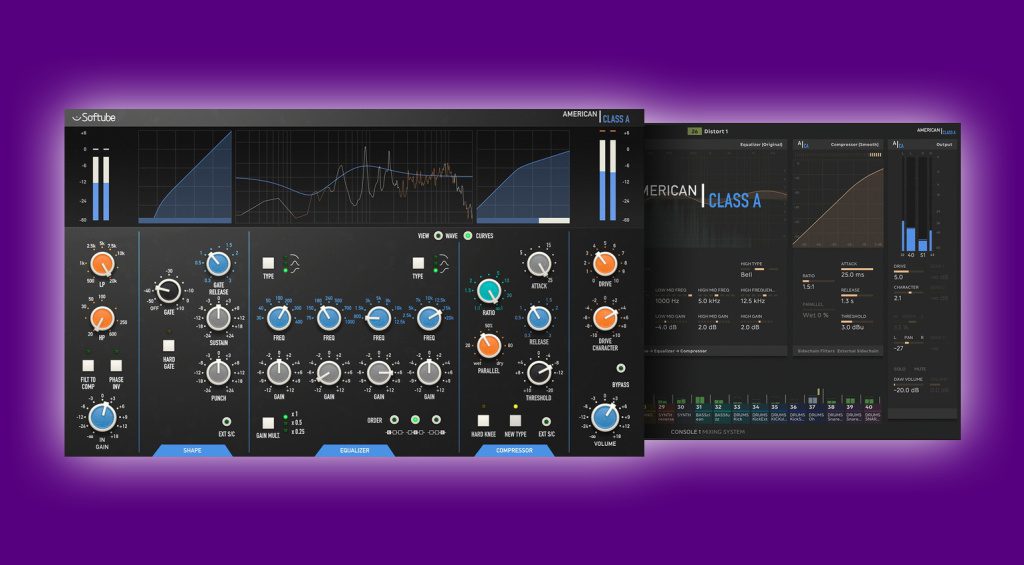 Softube went straight for the jugular with a complete API channel strip. The shape section features gating and transient designing. The EQ has four bands with proportional Q and range control. The compressor can be switched between feedback and feed forward operations. The output section has adjustable overdrive. Typical for Softube, the plug-in is also very nice to look at with plenty of visual feedback (including FFT readouts and waveform view). At the sale price, the plug-in is a solid all-around proposition for API fans and one of our favourite API plug-ins.
Price: EUR 99 (on sale)
More information
Softube American Class A Video
Acustica Audio Pink4
Pink4 is Acustica Audio sampling the living daylights out of a room full of API things! The suite includes 6 different EQ models, 2 compressors (single-band and a multi-band), and a bunch of preamp emulations (16 different line-level channels and an additional 9 custom preamps):
PINK4 215 – Preamp module with 8 different circuit distortion models
PINK4 780 – 10-band graphic EQ
PINK4 1650 – 4-band EQ module with 5 selectable per band models plus a preamp section with 16 Line and 9 custom emulations
PINK4 2412 – Single band compressor
PINK4 7236 – Multiband compressor
PINK4 Channel Strip – channel strip with EQ, compressor and preamp options
Price: EUR 119
More information
Acustica Audio Pink4 Video
Sknote A25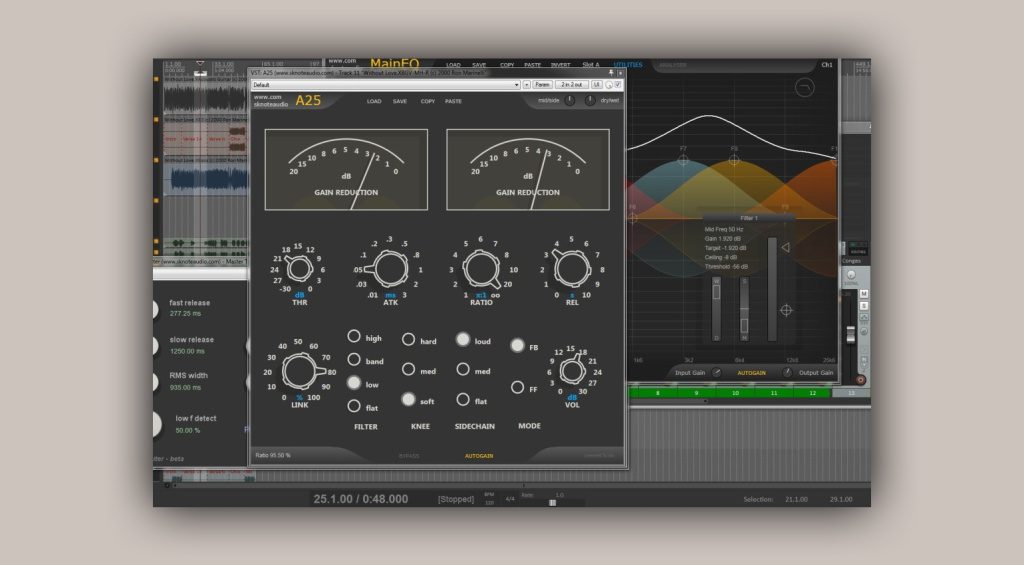 Here's a model of the entire API 2500+ stereo bus compressor (transformers, compression, filters, etc.) with added plug-in features:
Sample aligned Dry-Wet control
Mid-Side processing (compress the middle and side signals separately)
True Auto-Gain for easy level-matched comparisons
Through-clipboard preset management system (copy and paste presets between instances)
Price: USD 50
More information
Sknote A25 Video
Waves API Collection
Developed in partnership with API, the Waves API Collection features 4 API plug-ins modelling the API equalizer and compressor modules in chief: the API 550A 3-Band EQ, API 550B 4-Band EQ, API 560 Graphic EQ, and API 2500 Stereo Compressor. The API Collection captures enough of their soul and spirit to quench your API thirst at the typically competitive Waves pricing.
Price: Check with Waves.
More information
Waves API Collection Video
Lindell Audio 50 Series
Plugin Alliance alumni Lindell Audio once again borrowed Brainworx's TMT modeling tech – this time, to develop the API-est of API emulations. The Audio 50 series is essentially a modular API console. It models the slight channel-to-channel variances in analog component values. And it presents a choice between 3 classic EQs – the semi-parametric 50A EQ for three-band processing, the 50B for four bands, and the 60 for a 10-band graphic EQ. Likewise, the VCA compressor models the esteemed 2500 series compressor with additional controls not found in the original. Finally, the FET compressor models goes after the simple and effect API 525 unit.
Price: Check with Plugin Alliance.
More information
Lindell Audio 50 Series Video
Image Sources:
IK Multimedia EQ-PA: IK Multimedia
IK Multimedia EQ-PB: IK Multimedia
IK Multimedia EQ-PG: IK Multimedia
Overloud EQ550: Overloud
PSP preQursor 2: PSP Audioware
Softube American Class A: Softube
Acustica Audio Pink4: Acustica Audio
Sknote A25: Sknote Audio
Waves API Collection: Waves
Lindell Series 50: Plugin Alliance