Best Amps of 2022: The Top 5 new guitar amps
My 5 favourite guitar amps of 2022
The Best Amps of 2022 features my 5 favourite new guitar amp releases from the past 12 months. Here are the new models that really stood out in 2022 and deserve closer attention…
Best Amps of 2022
Amp modelling, virtual amps and software emulations are all around us. It is sometimes easy to forget that guitarists just need a real hardware amplifier to play through. Whether it be for jamming out new ideas with your bandmates, playing to an audience or just practising at home.
My picks for best amps of 2022 are 5 new stand-out models for me; they encompass modelling, tubes and a variety of styles.
Line 6 Catalyst
Line 6's Catalyst amp range features three dual-channel combo amps that perform like traditional guitar amps, but house the Helix technology, making them flexible and affordable.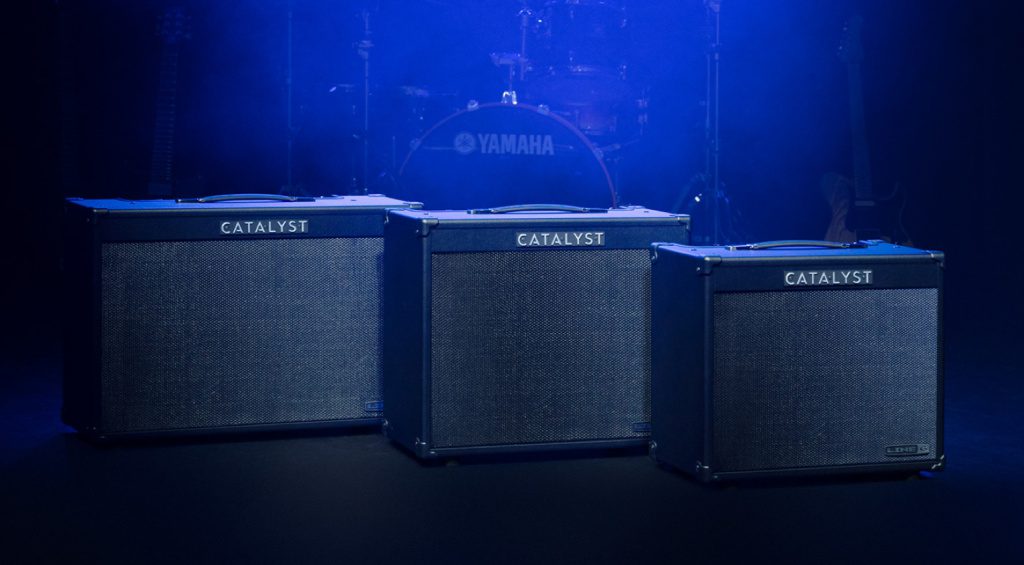 Each Catalyst amplifier contains six Original Amp Designs all based on the HX technology. Additionally, you'll find a Boost circuit that has been customised for each amp type and a dedicated Reverb section with six reverb types.
You'll find 18 additional effects, an effects loop, MIDI and power attenuation options for playing at any volume. Added bonus features include an XLR line output, a Power Amp input for using Catalyst as a powered speaker and a 4-channel USB recording interface built-in.
Power outputs available include the 200-watt Catalyst 200, the 100-watt Catalyst 100, and the  60-watt Catalyst 60.
Soldano SLO Mini
The Soldano SLO Mini was a standout amp for me this year. Offering 30 watts of power in a solid state, mini-amp head format.
You'll find a crunch/overdrive mode, a switch for normal/deep voices and controls for gain, level, three-band EQ and presence; finally, there's an effects loop like a proper full-size amp!
These mini-format amps have lots of uses including working as a backup for gigging guitarists. Overall, a neat little amp with lots of character.
Supro Amulet
The Supro Amulet is a 1×10 vintage voiced combo with some excellent modern features. The Amulet serves up a 10" Celestion Creamback with selectable 15-watt, 5-watt and 1-watt output options.
You'll find controls for Vol, Treble, Bass and classic onboard effects such as Reverb and genuine tube-driven tremolo. This little combo has many nice features making it ideal for home, studio and live use.
PRS HDRX 20
The 20-watt PRS HDRX 20 is a lot of fun, offering classic Plexi-style tones at a manageable power output. The HDRX 20 is inspired by the amps that Jimi Hendrix used but offers modern build quality and features.
You'll find two separate channels including master, presence, 3-band EQ and a mid-gain toggle switch shared between both.
Powered by two 5881 tubes and three 12AX7s in the preamp, this should get you some sweet vintage amp tones. Vintage tube amp tones, with none of the hassle and at far more useable volumes.
Friedman Little Sister
The newly updated Friedman Little Sister is also on my radar this year, along with the Pink Taco V2. Available in both head and combo formats, this all-tube, versatile 20-watt head offers some great tones.
These Dave Friedman amp designs will put a huge smile on your face.  I have chosen the Little Sister over the Pink Taco 2 model because I already own the original Pink Taco myself. However, I quite fancy picking up the Little Sister, too, to keep it company!
Great amps and bags of great tones.
Image Sources:
Line 6 Catalyst: Line 6
Soldano SLO Mini: YouTube/Bonedo
Supro Amulet: Supro
PRS HDRX 20: PRS
Friedman Little Sister amp head: Youtube / Pete Thorn