Austrian Audio debuts OD505 and OC707, its first live sound mics
Austrian Audio has just dropped their first live sound microphones, the OD505 and OC707. If you're a professional singer looking for a standout mic of your own, these could be just the ticket.
Austrian Audio OC707 & OD505
Today's an exciting day if, like me, you're a bit of a microphone nerd! Austrian Audio is an exciting company formed out of the ashes of AKG's former Vienna offices. I have great respect for the classic AKG designs and so have followed closely what this new company has been up to.
On the whole, it seems Austrian Audio are hitting "home runs" with all their new products. You'll likely have heard great things about the OC18 and OC818 condenser mics. In addition, their headphone range has been gaining equally positive press!
Clearly then, I was hyped by news of not one but two new mics from Austrian Audio! The new OC707 and OD505 are the company's first dedicated live sound mics. Importantly, the OD505 marks its first dynamic microphone design as well.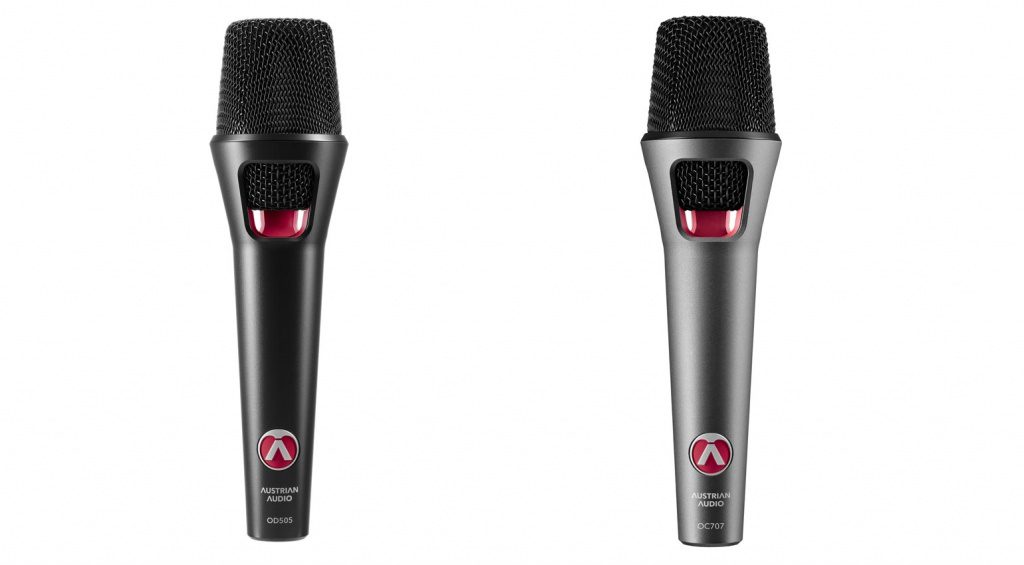 Open Acoustics Technology
The first thing that grabs you about these mics is undoubtedly the unusual capsule mounting. It's called "open acoustics technology" and allows sound to enter from any direction. All the same, I have reservations regarding how natural this mic design might feel in your hands. I can see that vocalists prone to "cupping" the mic could end up wrecking much of Austrian Audio's acoustic tuning efforts!
OC707
The OC707 is a true, small-diaphragm condenser microphone featuring a handmade capsule made in Vienna. Without a doubt, I'm impressed by the low self-noise (19db SPL) and massive SPL handling (150db). All the advantages of a studio mic but in a rugged, stage-ready format? Yes, please!
OD505
The OD505 is the mic of the duo that I'm perhaps most intrigued by. Obviously, most dynamic microphones are passive designs featuring no onboard electronics, so to speak. Conversely, the OC707 is an active dynamic mic; admittedly not a first, but undoubtedly a contributing factor to the OD505's high sensitivity and dynamic range.
Additionally, the OD505 features a dual-capsule design whereby the bottom capsule is phase inverted in relation to the upper capsule. Make no mistake, the OD505 is a long way removed from an SM58!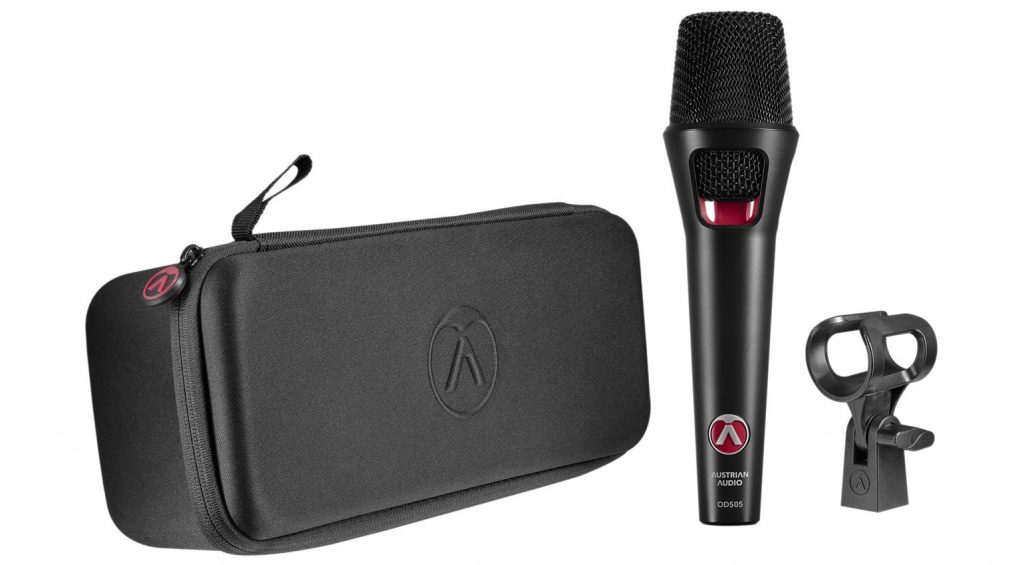 Unique Design
It would have been easy for Austrian Audio to deliver "cookie-cutter" vocal mic designs with little innovation. I'm really glad, however, that they haven't done that; the OC707 and OD505 are unique designs that will succeed or fail on their own merits.
Price-wise I think these mics are priced very fairly and competitively for a premium, European made microphone. It's great to see some modern, progressive design in the industry; I suspect we will come to expect no less from Austrian Audio.
More Information on Austrian Audio OC707 and OD505
Price – £359 (Oc707) £229 (OD505)
Image Sources:
austrian-audio_OD505-OC707: Austrian Audio
austrian-audio_OD505: Austrian Audio