Audio Test Kitchen 2.0: compare over 300 microphones online, for free!
Which microphone is right for me? Many of you have probably asked themselves this question. There's a saying that goes "Trying is better than studying," but that's easier said than done with so many mics out there. Have technology to the rescue!
Audio Test Kitchen – compare over 300 microphones online
Audio Test Kitchen is a web app where you will find audio samples of over 300 microphones from more than 65 manufacturers. Between cheap and high-end models, there is a wide range of microphones for direct shootouts
Following its version 2.0 update, Audio Test Kitchen now offers even more functions to help you make a decision, and app performance has also been improved. The expertise of engineers such as Tony Maserati and Jesse Ray Ernster has also flowed into the development of the service. In addition to the manufacturers and various sound engineers, researchers from Harman International also took part in the project.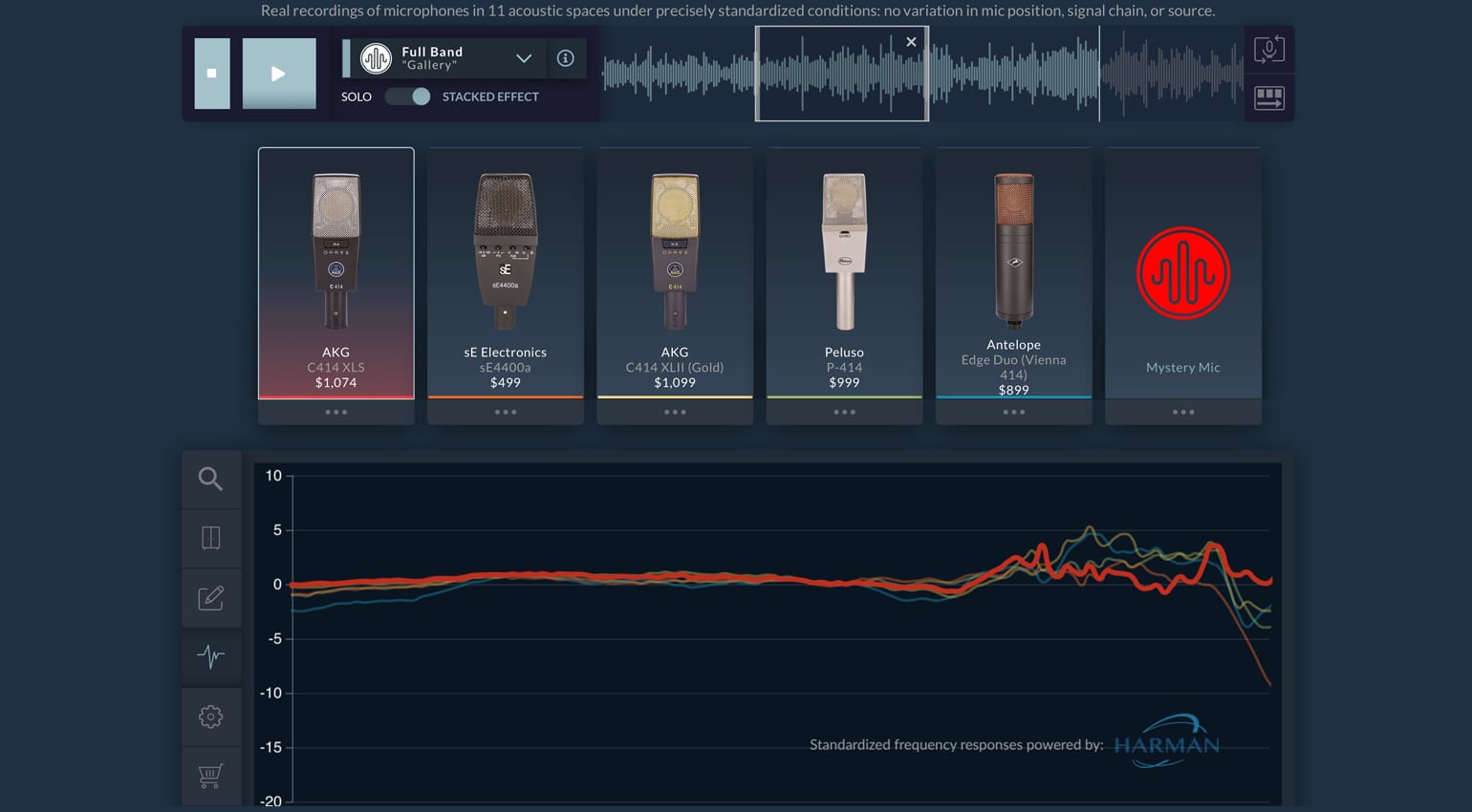 Under conditions as strict as possible, standardized recordings of various situations were made with the microphones and the volumes were precisely adjusted to match one another. If you want to see detailed information about a microphone's frequency response, you can overlay and compare graphs. Furthermore, ATK2.0 lets you see the microphones from all angles. There are over 200 unboxing videos on the website to complete the immersion.
With a quick change between the different models, you can immediately hear the sound differences of the microphones. Mystery Mic is a microphone whose identity you only reveal after a click. This is how you do a blind test – there are sure to be some surprises!
Audio Test Kitchen is currently free of charge, and let's hope it stays that way. Apparently, those 300+ microphones are just the beginning. In the future, there will be even more equipment in the test kitchen, and not just microphones. Preamps, compressors, everything that colors the sound is up for digital scrutiny!
More information
Video
Image Sources:
audio-test-kitchen: Audio Test Kitchen