AmpliTube Morley Collection: Three classic stompboxes
Three classic Morley effect pedals for AmpliTube
The AmpliTube Morley Collection from IK Multimedia adds three classic Morley stompboxes to the AmpliTube family of virtual effects, amps and speaker cabinets.
AmpliTube Morley Collection
In the AmpliTube Morley Collection users get access to three new effects including what IK describes as the analogue sound of cascading delays from the EVO-1, the fat fuzz tone of  Power Wah Fuzz, along with the wide frequency response and control of the Contour Wah.

EVO-1
The EVO-1 has three main controls, including one for the delay time, one for the feedback and one for the echo volume. Users then would use the main volume pedal to create swells or adjust the volume in real time.
IK has added some extra controls to help emulate this vintage effect.
Disk Noise allows users to blend in some imperfections in the erase head, these mimic how the original effects disk wouldn't always be completely erased at each turn, leaving artefacts and oddness with each successive repeat.
Disk Erase regulates the efficiency of the erase head, plus now users can control the delay time precisely using the BPM control.
This old Oil Can Delay was huge and so a virtual version is a lot easier to use and lighter.
Power Wah Fuzz
The old Power Wah Fuzz is a perennial favourite of vintage pedal fans and so now users have access to a virtual one. Famous users include Cliff Burton and Jerry Garcia.
Cool pedals and the core sound revolved around an MPSA12 transistor which IK has modelled. This added warmth and saturation to the tone and is why this pedal is so popular still.
Contour Wah
Finally, a virtual recreation of the Contour Wah which is the classic electro-optical wah pedal that Morley released in the mid-90s.
A wah with a wide frequency range and a variable Q control. The Contour and Level controls allow users to fine-tune the wah to taste and it has an auto-off function.
Verdict
Certainly, there are some classic Morley effects in this bundle, but I would have liked a Bad Horsie wah and maybe the Pro Flanger and Pro Phaser.
Though, perhaps we could see these some time in the future.
It is still pretty reasonable price-wise for three classic Morley effect pedals, though you will need a pedal to control them in real-time to make the most of them.
The software will run under AmpliTube 5  and they can be used as Audio Units, VST 2, VST 3, AAX 64-bit plugins on Mac/PC systems or standalone within AmpliTube.
AmpliTube Morley Collection will be included with new purchases of AmpliTube 5 MAX v2 * (currently on sale at Thomann, reduced from €356.99 to €229 ) and Total Studio 4 MAX * until July 31.
MSRP – EUR 49.99 plus tax or EUR 24.99 each, plus tax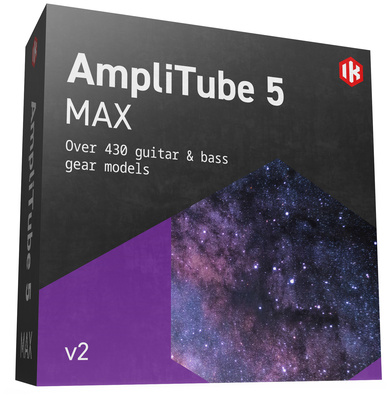 IK Multimedia AmpliTube 5 MAX Download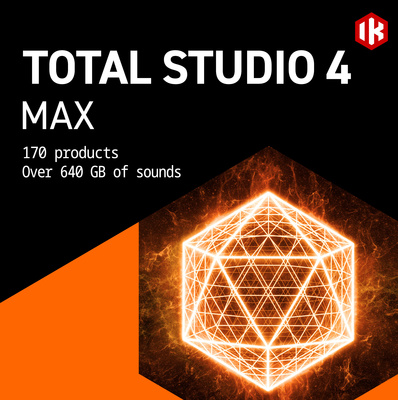 IK Multimedia Total Studio 4 MAX Download
More Information
Video
* This post contains affiliate links and/or widgets. When you buy a product via our affiliate partner, we receive a small commission that helps support what we do. Don't worry, you pay the same price. Thanks for your support!
Image Sources:
Classic Morley Effects: IK Multimedia
EVO-1: IK Multimedia
Power Wah Fuzz: IK Multimedia
Contour Wah: IK Multimedia