Knaggs Guitars launch new SSC Steve Stevens signature guitar for 2016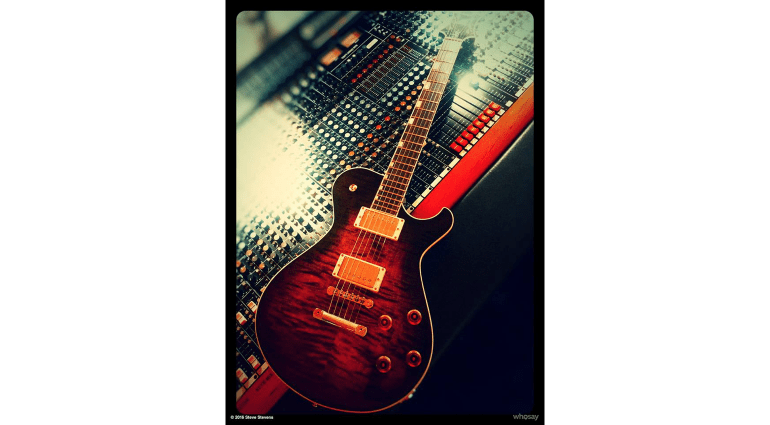 On Steve Stevens mixing desk picture from Steve's Facebook page. Finish on this one is new SunflowerBurst for 2016. · Source: https://www.facebook.com/Steve-Stevens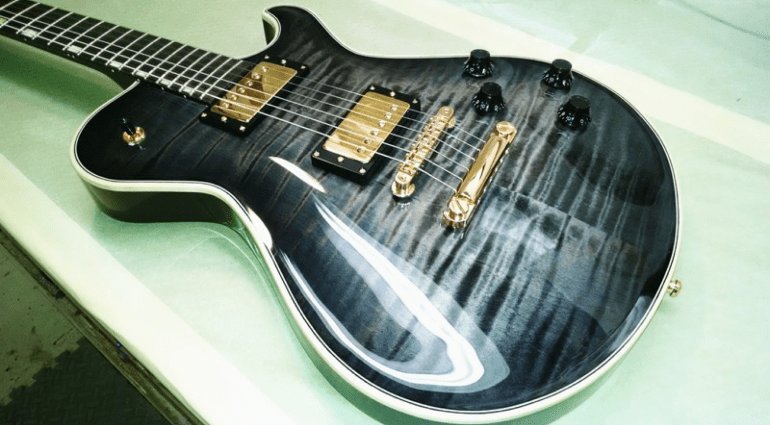 New for 2016 SSC Steve Stevens signature model, now a permanent fixture in the lineup. · Source: http://knaggsguitars.com
Steve Stevens has had a few limited runs of signature guitars with Knaggs over the past couple of yearsm with both of the previous SS1 and SS2 models limited to runs of around 100 guitars each. This new Knaggs SSC model is apparently going to be a permanent fixture in the Knaggs lineup and is being launched at NAMM 2016.
Steve Stevens is the incendiary guitar player famed for playing with Billy Idol on all his big hits; the man is a seriously great player. He can make guitars sound like UFOs and ray guns one minute and be playing huge rock riffs the next. He knows a thing or two about guitars and has had many signature models in the past from other manufacturers, including Hamer and Washburn to name but two. He can pick and choose who gets to use his name on their instruments.
The new SSC is hand-built in the USA, and just like its predecessors has a classic single cutaway with a mahogany body and an arched quilted maple top. A rosewood fretboard with 22 frets and side block inlays completes the look. The SSC headstock inlay says "by Steve Stevens" and the guitars are all loaded with Steve Stevens' own signature humbuckers that are made in the UK by Bare Knuckle pickups.
The last signature models for Steve I saw from Knaggs had a subtle pink binding and a solid dark grey/black finish. This instrument comes in a much more classic finish with regular cream binding and the ones I have seen are finished with gold hardware and clear coats to show off the pretty maple tops. There is now a Sunflower Burst nitro-finished model which looks stunning; it's very bling, so not for the faint-hearted. But then Mr Stevens has never been subtle!
The Knaggs Facebook page has a few photos up now and there are a couple of shots floating around on various other sites as well.
The guitar is being exclusively sold via Thomann in Europe and should ship towards the end of February as far as I can tell.
RRP tbc