Vermona '14 Analogsynthesizer becomes a reality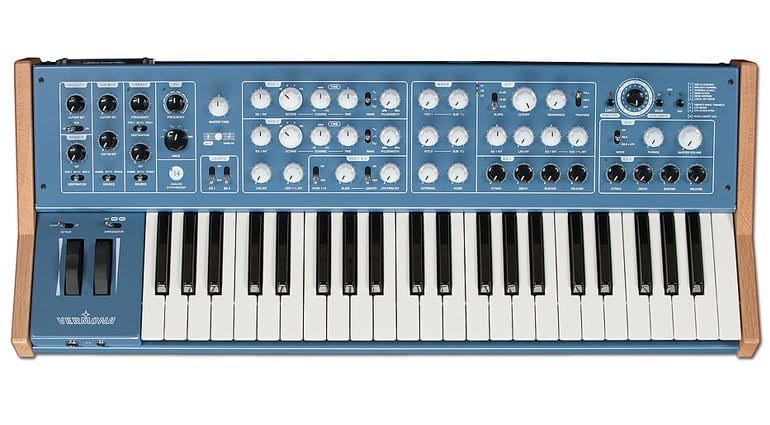 Vermona '14 Analogsynthesizer top · Source: http://www.vermona.com/en/products/synthesizer/product/14-analogsynthesizer/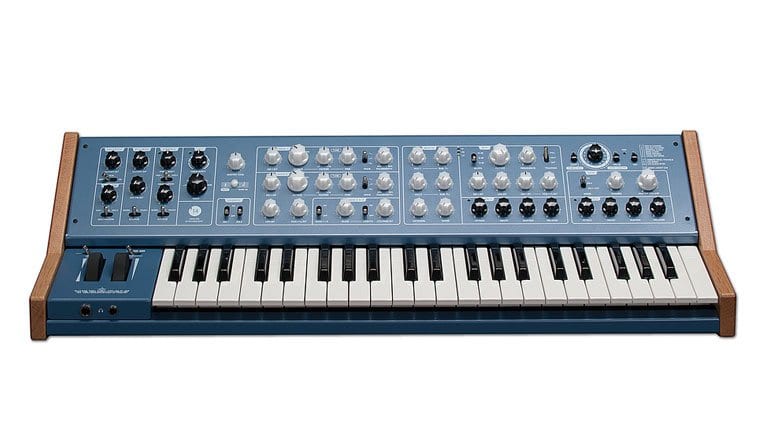 Vermona '14 Analogsynthesizer front · Source: http://www.vermona.com/en/products/synthesizer/product/14-analogsynthesizer/
Vermona say they set out to design an uncompromising synthesizer for instrumentalists. A balanced relationship between musicality and sound shaping, with everything laid out for complete control at all times. The awkwardly named '14 Analogsyntheizer is now available and there's only 222 hand-crafted units, so if you want one you'd better get your money out.
'14 Analogsynthesizer
It's a monophonic lead and bass synthesizer. The way Vermona talks about it, you'd think no one's come up with a mono synth with knobs on before. They make a lot of the fact that all controls and parameters are available at all times. I know that many synths hide things behind menus but recent generations of analogue synths and modules have followed the one-knob-one-control approach.
Vermona have been around a long time though. Originally producing synthesizers in East Germany in the 1980's. The Vermona name came back into use in the early 2000's and the '14 denotes that they've been running for 14 years. Except, of course, that was only true when they announced the synthesizer back at NAMM 2015. I guess it took them a year longer than they thought.
The '14 Analogsynthesizer contains two analog oscillators and follows a classic subtractive synthesis approach. Both VCO 1 and VCO2 have pulse width controls, an envelope and a sub oscillator. With VCO 1 the sub is a sine wave, on VCO 2 it's a square. VCO 2 can be FM modulated via the LFO and sine-wave of VCO 1. At the mixer stage there's also a noise generator. There's a lowpass filter with resonance that can be modulated with the LFO. One interesting feature is the Vibrato Generator using Sinus or Dreieck waveforms to modulate either oscillator or both. Finally there's an arpeggiator with classic ARP or SEQ modes for up to 60 notes.
Boutique
It's something of a boutique instrument. The build and assembly is carried out by their skilled craftsmen in their Elektroakustische Manufaktur in Erlbach, Germany. So in terms of quality of precision it's very much in the model of Moog. It's a beautiful looking instrument. The blue with the white knobs is very unusual and quite striking in the classic synthesizer form factor.
The images are not that great, you can't really see the detail. However, the video below from NAMM 2015 gives you a great idea of the sound and a closer look at the device itself.
The '14 Analogsynthesizer will cost €2400 and is available from Vermona dealers. More information on the Vermona website.