Universal Audio launches Volt 476p and Volt 4 audio interfaces
Universal Audio adds two new 4-channel options to the Volt series with the new Volt 476p and Volt 4 audio interfaces. The Volt 476p offers four preamps and the 1176-inspired analog input compressor. The Volt 4 is a slimmed-down version of the 476 with two preamps and no built-in compressor.
Universal Audio Volt 476p
When UA launched the Volt series in late 2021, the Volt 476 was the only 4-channel option available. The new Volt 476p is essentially the same interface, but with two additional mic preamps instead of the 476's line inputs 3 and 4. With a total of four analog preamps with phantom power and Vintage Mode, it's a great option for bands, producers, or podcasters who need to record more than two mics simultaneously. Each input channel also offers a built-in analog compressor based on the famous 1176, with three presets to choose from.
Apart from the two additional preamps, the 476p is identical to the standard 476. In addition to four line outputs, the USB-C interface offers a stereo monitor output, two headphone outputs with independent level controls, and MIDI In/Out. The monitor level is controlled by a large knob accompanied by a set of buttons for selecting the monitor source.
Universal Audio Volt 4
Until now, the Volt series didn't include a 4-channel interface without the built-in compressor. The new Volt 4 is just that: a simpler and cheaper option for those who want more channels than the Volt 1 or Volt 2, but don't need the compressor.
The Volt 4 offers two microphone/instrument inputs with preamps and Vintage Mode on the front side, and two additional line inputs on the back. In terms of outputs, it's got two pairs of line outs, a stereo monitor output, and one headphone output. MIDI In/Out is also included.
Included software
The new Volt series audio interfaces come with a comprehensive suite of audio software that includes Ableton Live Lite, Celemony Melodyne Essential, and a couple of virtual instruments, effects, and amp simulations. A 30-day free trial subscription to UAD Spark is also included.
Price and availability
The UA Volt 476p and Volt 4 audio interfaces are available immediately. You can get the Volt 476p from Thomann* for €469. The Volt 4 is €259 at Thomann*.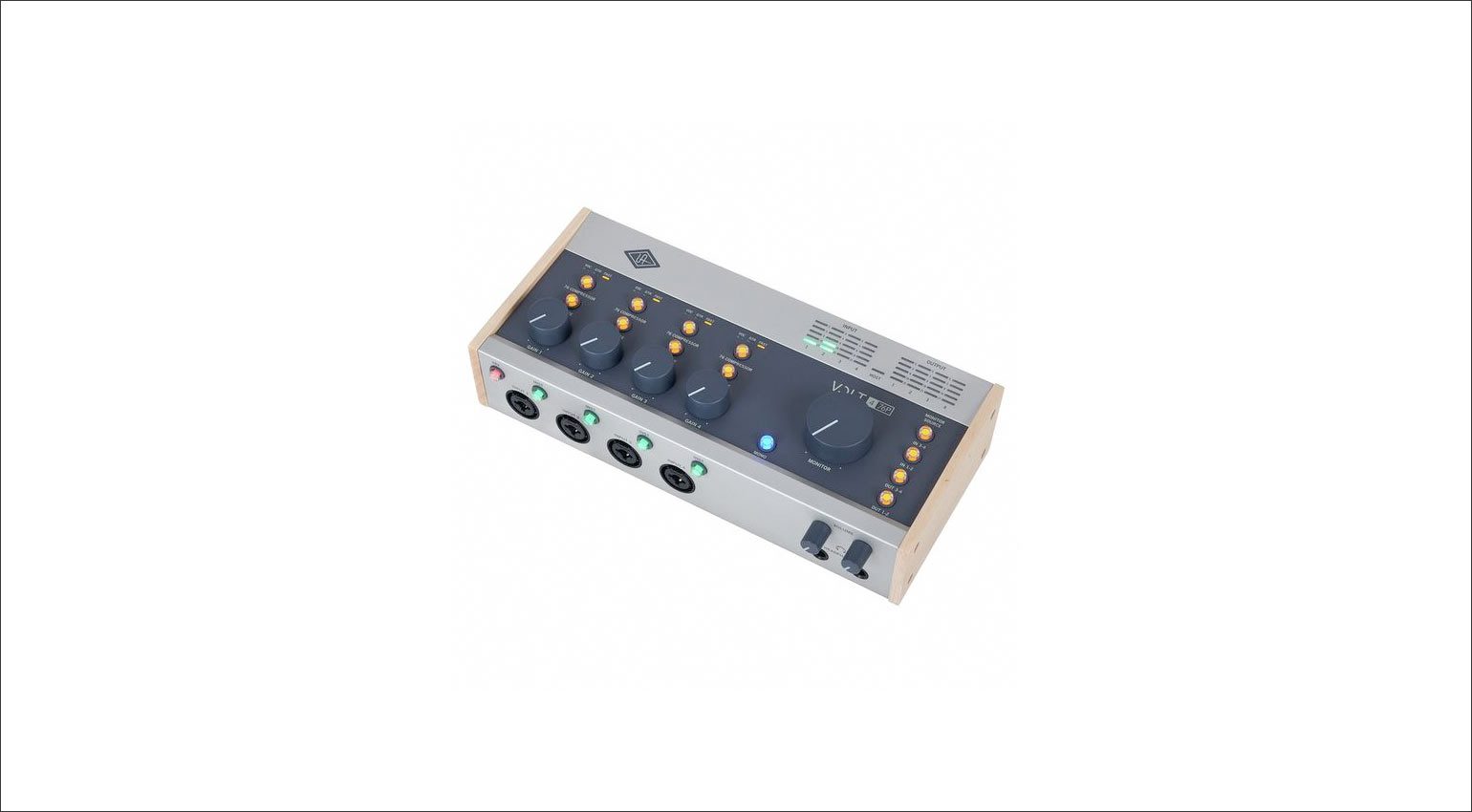 Universal Audio Volt 476p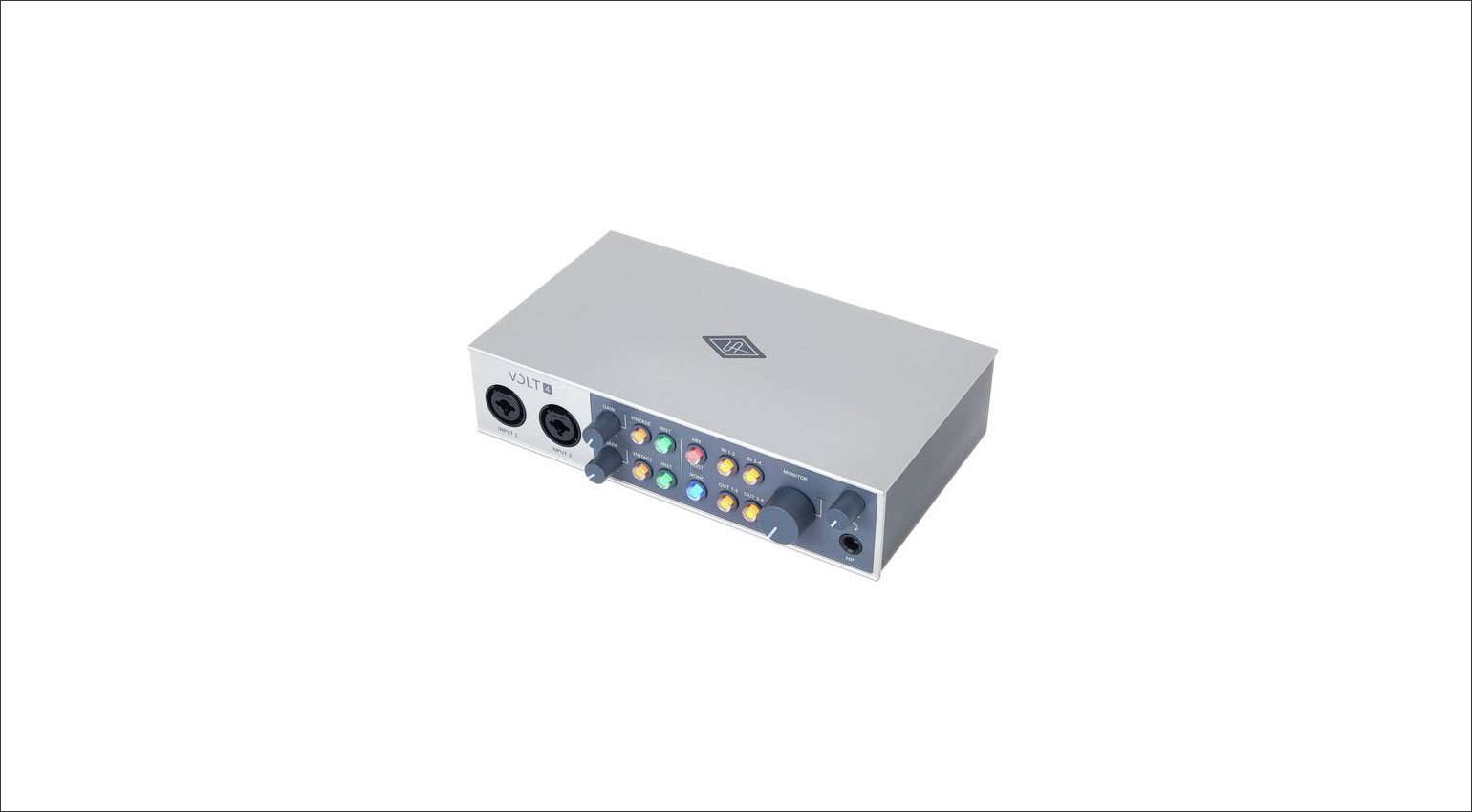 More information about the UA Volt 476p and Volt 4
Video
* This post contains affiliate links and/or widgets. When you buy a product via our affiliate partner, we receive a small commission that helps support what we do. Don't worry, you pay the same price. Thanks for your support!
Image Sources:
The new Volt 476p offers four mic preamps: Universal Audio
Volt 476p: Universal Audio
The Volt 4 is a simpler option without a built-in compressor: Universal Audio
Volt 4: Universal Audio
The UA Volt series now comprises seven interfaces: Universal Audio
Universal Audio Volt 476p: Thomann
Universal Audio Volt 4: Thomann