Ultrasone debuts PRO 1480i open-backed studio headphones with S-LOGIC Plus
Approximate reading time: 2 Minutes
Bavarian manufacturer Ultrasone has unveiled its new PRO 1480i open-back studio monitor headphones. At EUR 169, they remain well priced, yet Ultrasone claims it designed the 1480i for professional use. Then again, the best pair of monitor headphones I have ever worn cost almost exactly that (they also happen to be German as well), so professional quality at this price point actually isn't unrealistic at all! Which is certainly good for our ears and pockets.
The 1480i have what Ultrasone calls S-Logic Plus technology, which stands for a decentralised driver arrangement that, supposedly, results in better spatiality and depth. The headphones are designed to be perceived as "loud" even at lower sound pressure levels (engineer-speak for volume, basically). This means you can run them at a quieter than usual level without losing volume. The psychoacoustic trickery involved likely makes the headphones easier on your ears over long hours of use, so that's clever thinking on Ultrasone's part!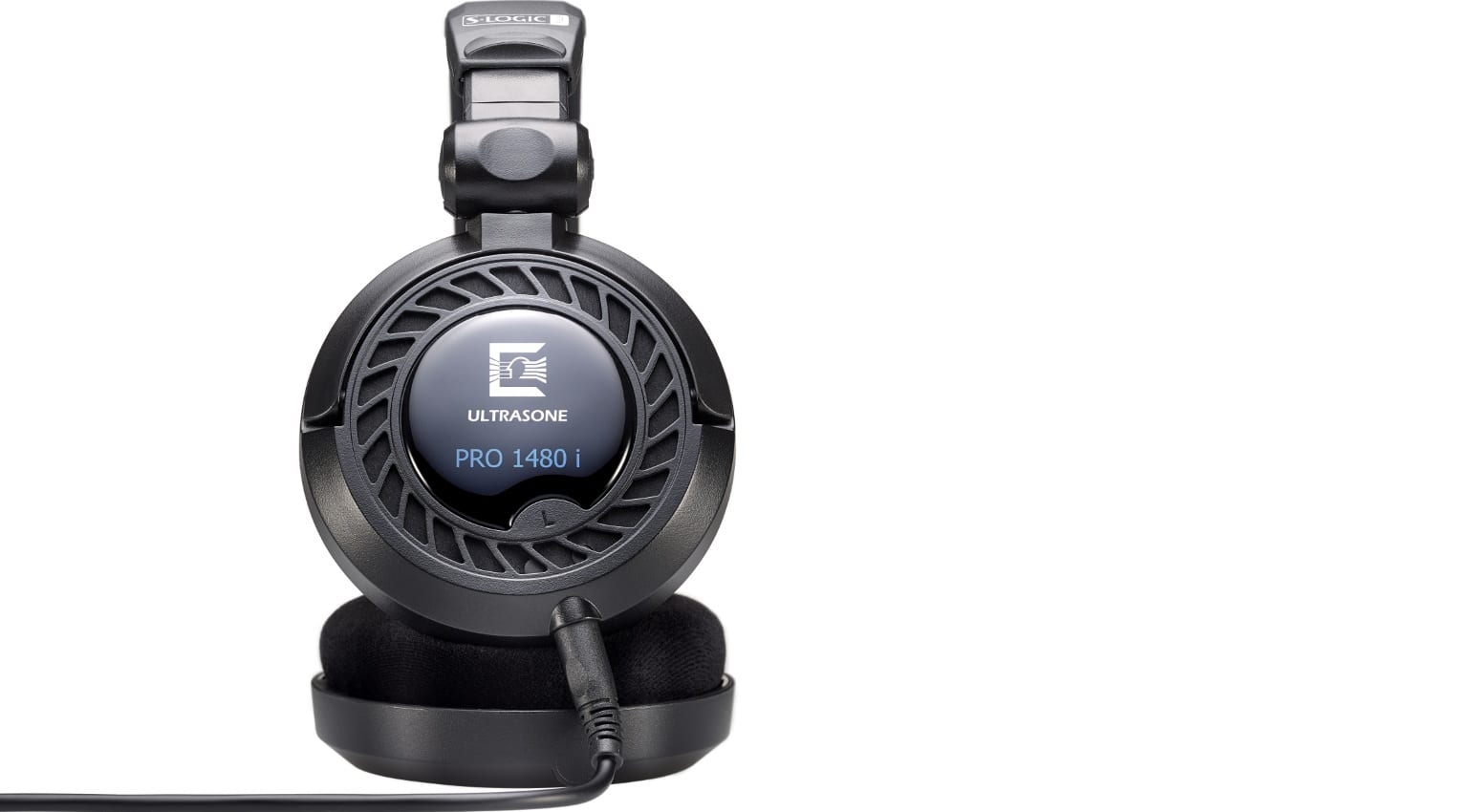 Speaking of comfort, the ear cushions are soft velour, so nothing luxury there, just a material that works and can be replaced easily and cheaply. The latter goes for the unilaterally guided cable as well. The headphones ship with a 3m spiral cable, although alternatives are offered if you can't stand those coils. The open-back design takes care of the rest, letting air circulate freely around your ears.
The 1480i also have 40mm Mylar transducers and claim a full 20Hz – 20kHz frequency range, all sounding as neutral and honest as Ultrasone could make it. So, there you go – new monitor headphones, everybody! Made in Germany and already available in stores. Sure sounds good to me, but I cannot offer praise without hearing those boys in action first. And neither should anyone, by the way.
More information about the Ultrasone PRO 1480i is available at their product page on the manufacturer's website.