Behringer CEO offers sneak peak at their drum machine development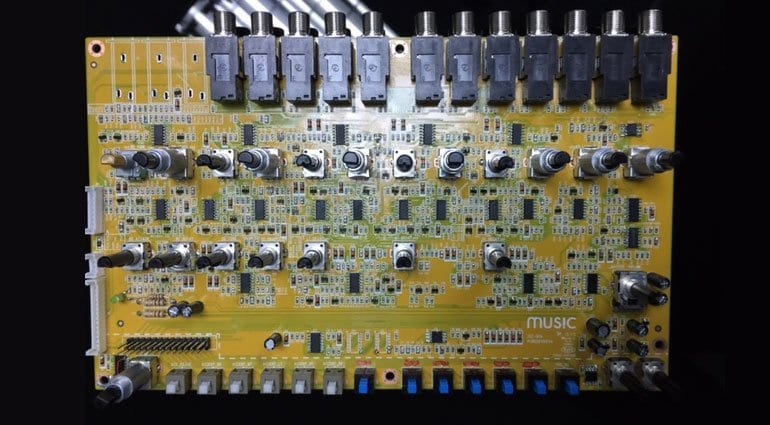 Behringer 909 PCB · Source: https://www.gearslutz.com/board/electronic-music-instruments-electronic-music-production/1117807-behringer-analog-drum-machine-20.html
Over the holidays Uli Behringer was active on forums and groups wishing everyone a Merry Xmas and a Happy New Year. Along with his best wishes came an update on their drum machine development (on the Gearslutz forum) which they announced last July.
What they've done is to create evaluation boards of the classic Roland 808 and 909 drum machines. However, Uli stresses that these are for study and investigation purposes. They have no intention of releasing drum machine clones. They are naked PCBs but presumably fully functional. Uli goes on to say that they will be adding their own user interface and sequencer.
Time will tell as to how "cloney" these machines will be.
It's really interesting watching the interaction that Uli has with the synthesizer community. Few companies have been able to pull off this type of connection in such a positive way. I remain a little bit cynical about the authenticity of this sort of conversation. But Uli does seem to be genuinely delighted by the interaction he's had over the Deep Mind 12 and Behringer's foray into synthesis.
Here's his message in full:
Dear all,

first of all I like to wish you a Merry Xmas and a Happy New Year.

Sometime in July this year I announced we are looking into developing analog as well digital drum machines. I thought I would now share with you aspects of the development process.

At this stage our main focus is on sound creation and for this purpose we resurrected the highly regarded 808 and 909 analog drum machines from the '80's.

Attached are the pics of the first evaluation boards that allow us to study and compare the sound of analog drum instruments. However, our intention is not to clone these products but to evaluate analog sound generation and add a great user interface and sequencer.

I can tell you that the team is having lots of fun listening to these drum sounds that greatly contributed to amazing music in the past. It is actually not surprising that people gravitate to analog sounds as it is the imperfection that evokes emotions. Perhaps it is the fact that we humans are analog, too:-)

While we are far away from releasing a finished product, we thought we would get you involved in this enjoyable design process.

As always we love to hear your opinions.

Uli