The new JOYO XL-Zombie II packs crushing American-style amp tones in a lunchbox format
Hot on the heels of the new JOYO XL Jackman II released earlier this month, the new XL-Zombie II model comes crashing in with American-style gain and shares the two channels of its sibling. Read on to find out more on this charming little monster. 
JOYO XL-Zombie II
The new XL-Zombie II twin channel high-gain head is the latest in the BanTamP series of amps from JOYO, and retains all the upgraded features of the XL Jackman II we saw a few weeks back. With this new head, the company aims to deliver crushing American style high-gain amp tones in a portable package.
This diminutive 20 Watt amp is so small, you could probably pop it in your rucksack with ease and go off and play wherever you can find a cab. If you've been searching for a high-gain, portable and versatile mini amp head, this little monster is probably worth looking into.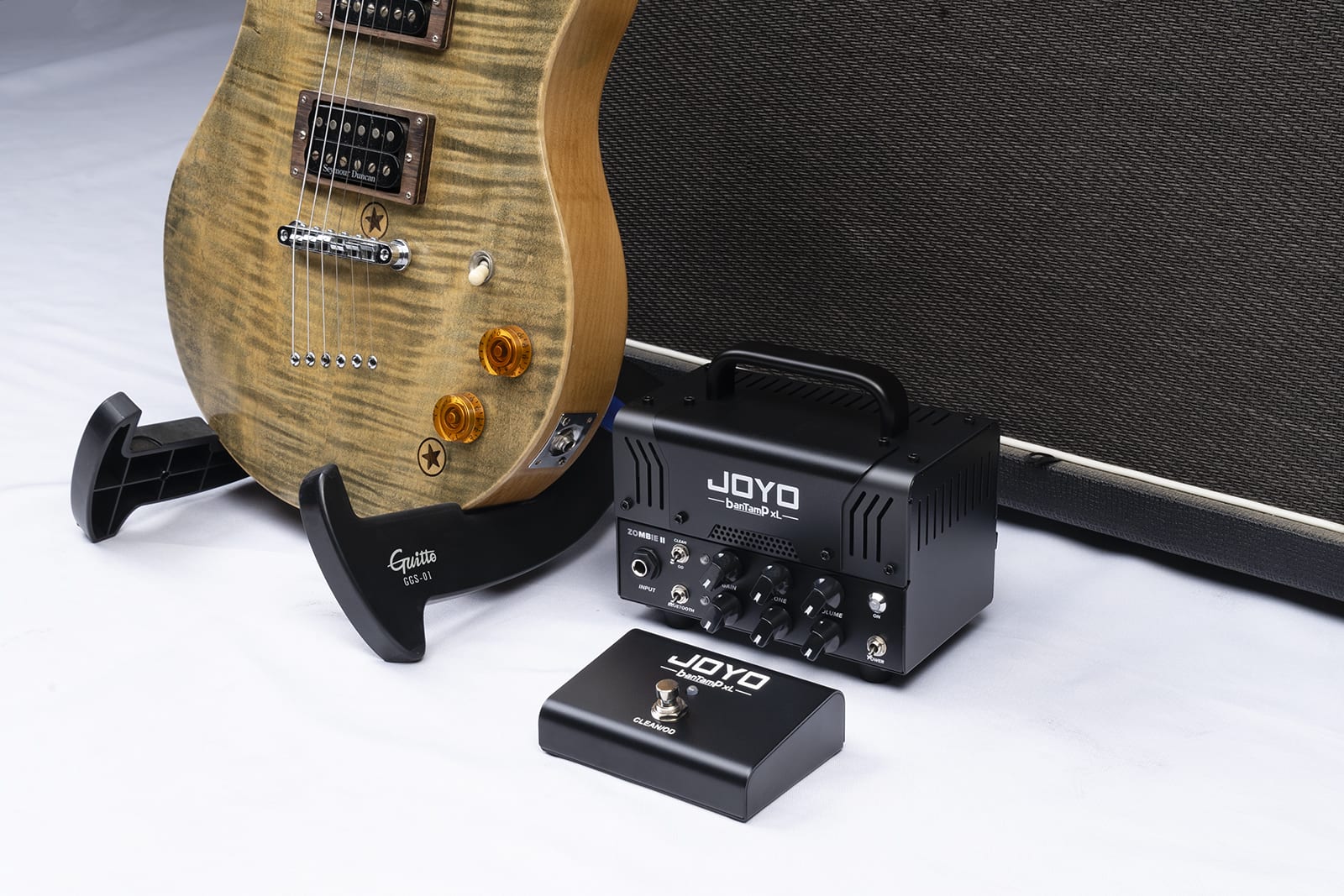 Twin Channel
The amp has two footswitchable channels, and independent TONE, GAIN, and VOLUME controls for both the CLEAN and OD channels. The XL-Zombie II also has BLUETOOTH, an FX LOOP and a headphone output. .
I'm very impressed by these new JOYO amp heads and think they will sell really well, considering all these great features the company has managed to cram into these tiny boxes.
You can hear the amp's brutal tones in action in the demo video below.
RRP – USD 189 inc footswitch
More Information
Video
Image Sources:
Joyo XL-Zombie II it's dinky!: Joyo