Tape emulations galore: TCS-68 and Klevgrand WebCassette
Isn't it funny how the more powerful computers became, the more nostalgic-sounding plug-ins started showing up? We find it ironic that the exponential increases in CPU power went on to be used for convincingly simulating decades-old circuits and gear like tape machines. Then again, they do make music sound like music, right? And that's what truly matters in the end.
In this post, we are introducing two brand-new tape emulation effects. These are the TCS-68 by Fuse Audio Labs and the Klevgr WebCassette. One is a traditional plug-in, and the other actually runs inside your browser! Let's have a look…
TCS-68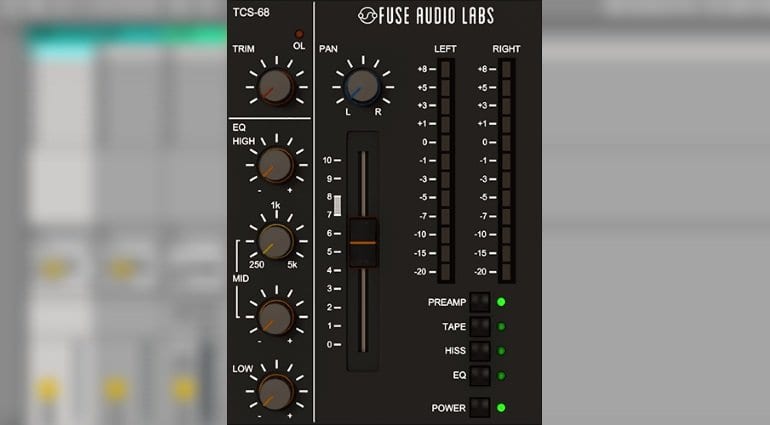 This plug-in is a homage to an iconic 8-track cassette recorder from 1990, a little before DAT tape and other digital recording hardware made its way into the audio industry. The original unit boasted a peculiar 10-channel mixer with 3-band EQ, mic and line inputs, insert loops for each channel, an advanced noise reduction system, and a meter bridge. It used compact cassettes as its recording medium, so it didn't sound posh or anything, but the unit was a dreamy recorder for semi-professionals and small studios.
The plug-in claims to be recreating everything about the hardware's specific sound, including the preamp, tape system, and 3-band equalizer. There are switches to enable and disable the sonic effects of the preamp and tape, as well as hiss and EQ. There are also a bypass switch, a panner, a trim pot, and a gain fader. Good stuff!
Price & availability
TCS-68 is available in VST, VST3, AAX, and AudioUnit format for Windows and Mac computers. The price is an affordable USD 29.
More information
Klevgr WebCassette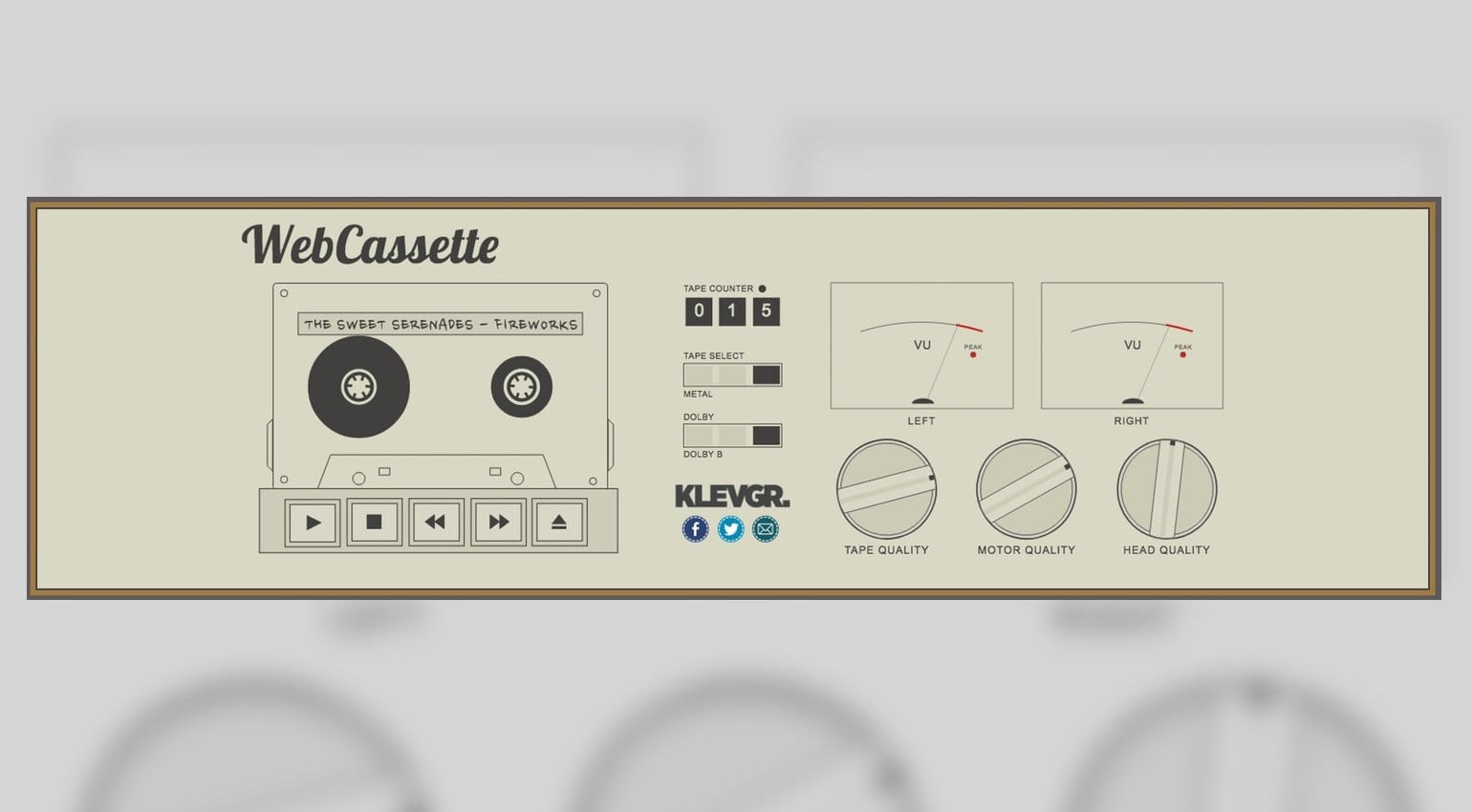 Swedish developer Klevgrand built a browser-based tape emulation called WebCassette. You upload a song into it and use the controls to impart the typical sonic character of tape onto it. You can choose the type of tape and Noise Reduction, set the band, adjust the motor, add noise and harmonic distortion — that's all the tape essentials covered. Saving the result is a bit complicated, as there's no export function. Rather, you will have to use a screen recorder or route the system audio into a recording application/DAW.
Not to worry, though, as WebCassette is actually a preview of a forthcoming plug-in for Windows, Mac, and iOS. So you will be able to use this tape emulator in your preferred DAW eventually. There's no release date announced, but we'll update this post once the plug-in version goes live.
Update: The plug-in has gone live in AU, VST, AAX, and iOS formats for Windows, Mac, and Apple mobile devices.
More information