Best Sample Packs this Week: HERZ-OG, Granulizer, Everwave, Harmonium, Room Tones USA
The Best New Sample Packs This Week
Welcome to another edition of the Best Sample Packs weekly round-up, where we feature the best and boldest offerings in virtual instrumentation and samples. This episode features synthesizers that are pushing the envelope of innovation, a Kontakt library that offers a host of otherwordly sounds, a digital recreation of a beloved early 1900s instrument, and collection of some of the most realistic room tones you'll find in a software suite. Let's get it started!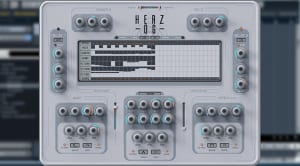 A Kontakt synth that conjures up some of the trippiest sounds of synthesizers of the past, it also has the tools for you to create sounds of the future. This fully featured synthesizer comes with 12GB and more than 35,000 analog and digital samples in a customized interface. The 600 presets are a terrific starting point for designing your own sounds.
All patches can be combined for creating hybrid sounds only limited by your creativity. There are 15 filters, 11 LFO shapes, delays, saturation, and ADSR controls over pitch, filter, and amplitude. Real-time MIDI functionality offers full control of the samples.
It runs on Windows and Mac systems.
Granulizer is a spectral shaper based on a granular synthesizer design, featuring a high-end digital signal processing engine that lets you stretch, shift, and manipulate your sounds. It offers the ability to add reverb, crunch, fuzz, and spectral editing.
The interface is intentionally bare bones but features multiple visual themes. There are global controls over the attack/release of the envelope as well as output volume, and the Magic control factors in randomization over the sound parameters. There are sections to control the sound engine, the warp of the signal, and the native effects. Regardless of how you use it, it adds mood and vibe to your productions.
It only comes in AU format but is tested to work with Logic and Ableton software.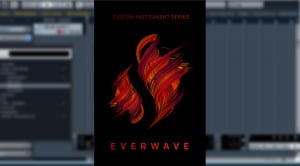 Augment your Kontakt library with 8Dio's Everwave. Great care was taken in recording the sample originals, and they feature different types of microphones (mono, stereo, and shotgun) and positions. Multiple sample velocities let you create sounds that go from delicate to aggressive, and a robust control set and internal mixer allow customization over virtually every sound parameter. For the stringed instruments you can select between bowed and plucked sounds as well as special articulations.
There are hundreds of effects in Everwave, allowing you to create stellar vibes for music and audio production with this 40GB sample collection of over 3,000 sounds. There is even a sub-woofer channel for going as low and you need.
Everwave runs with Kontakt 5.8 or later and or standalone. Available in VST, AU, and AAX plug-in formats, the samples comes in 24- bit/48kHz files.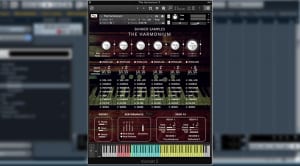 A harmonium is a reed organ that was invented in the very early 20th century. Bunker Samples went into great detail when recreating this quirky and fascinating instrument. It includes all of the ancillary sounds it makes including foot pedal noises, the hammer of the keys, even the inherent sound of operating the six stops.
Each stop has its own waveform shape, pitch, and volume controls that allows the user to create sounds that would not be possible on the instrument itself. You can control the attack, release, and velocity of each note. Each stop also has on-board effects, including delay and reverb.
The Harmonium is a unique marriage of a vintage instrument with the versatility of modern technology. It requires the full version of Native Instruments Kontakt, running on all instances at 5.7.3 and above.
Boo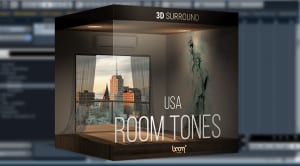 m has a reputation for creating high-fidelity sound effects, and Room Tones USA offers a library of ambience in a cohesive set. In it ranges everything from general sounds of spaces you would expect to some of the most well-known acoustic spaces in the United States.
The images are detailed and should be useful for adding some depth to instrumentation and sound design. Each image comes in stereo and 3D surround versions to fit the scope of your project.
Image Sources:
herz og: herz og
intertia sound systems granulizer: Inertia
8dio everwave: 8dio
bunker samples harmonium: Bunker Samples
boom library room tones usa: Boom Library