Roland does the Jupiter-X and XM properly this time with V3.0
Roland has released a brand new firmware for the Jupiter-X and Jupiter-XM ZENCore synthesizers. It includes a new Jupiter-X model based on the Jupiter heritage.
Jupiter-X/XM V3.0
I'm a little bit confused because I thought the new Jupiters were already based on all the heritage of all the Roland synths and could run all of them in its ZEN Core engine. But with version 3.0 we find that Roland has included a completely restyled Jupiter-X engine. It's based squarely on the classic Jupiter-8.
What this means is that they've designed this model to capture the ideal configuration of the ultimate analogue synthesizer. It has four oscillators, seven waveform types, panning, delay and velocity functions which they hope will "transcend the boundaries of vintage synths". That all sounds great and makes me wonder why that wasn't the basis of this synth in the first place?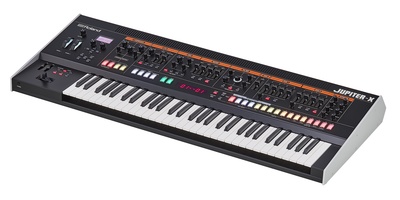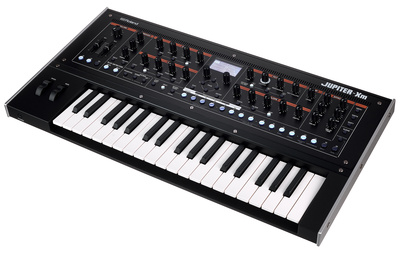 Other highlights
Anyway, other V3.0 highlights include the extension of the I-ARPEGGIO where the available values have been increased, it's easy to swap styles and change modes for individual parts and a very cool probability function has been added. The number of user tones and scenes has been doubled to 512 and there's a whole new bunch of presets to enjoy.
I've always seen the Jupiter-X as a phenomenal looking synthesizer that could rule your studio space with its ever-expanding range of sounds. Consequently the fact that it now properly mirrors the heart of the Jupiter-8 means that it's fulfilled its destiny. And the XM gets all the same stuff in a less impressive form factor. Or, on the other hand, a cool synth gets some new sounds.
The V3.0 update is free to all Jupiter-X and Jupiter-XM users and is downloadable from the website.