Plugin Picks! Quanta 2, Ignition Keys, Mouth Play & great deals!
Deal
In this week's edition of Plugin Picks, we're picking out several releases from the likes of Audio Damage, Native Instruments, Samplicity, and M4L dev Dillon Bastan. We also have two interesting deal offers with software by Sample Logic and Audified. Moving on to the good stuff…
Audio Damage Quanta 2 – big ol' granular synth
Audio Damage is a prolific indie developer with a love for noisy, hard-hitting plug-ins. Quanta is a granular softsynth and perhaps its most ambitious project. The time has come to upgrade it to version 2.
Quanta 2 has dual oscillators, which is already twice the sound generation and destructive power of the original. But the granular synth also comes expanded with a complete effects section, featuring chorus, stereo delay, and reverb – all stemming from the developer's effects collection. The user interface has been cleaned up and there are some interesting new intricacies on display, such as Root Note Detection and Assignment.
This means Quanta 2 can automatically identify the root note of whatever you import prior to mangling. Other interesting possibilities include pitching the grains to scales, extended modulation options, four new macro knobs, and of course – a ton of new presets showcasing how much Quanta has grown.
Quanta 2 is available from Audio Damage, priced USD 129. Owners of Quanta 1 can upgrade for USD 70. Learn more.
Native Instruments Ignition Keys – sparkly keyboards with a little grit
Native Instruments released a new instrument for Kontakt and the free Kontakt Player called Ignition Keys. It offers a range of really pretty, dreamy, crisp-sounding keyboard instruments. Think of sounds like vocal pads, metallic plucks, and resonant synth leads. Should you find the glittery sounds in need of extra crunch, there are several rowdy effects at your disposal – including tape wobble and bit-crusher. The instrument comes with 150+ presets which NI says sound 'retro-style'. All in all, Ignition Keys has the makings of another stylish and affordable Play Series instrument. I like them – they feel like self-contained expansions that anyone can play.
Ignition Keys is available from Native Instruments for USD 49. Learn more.
Samplicity Berlin Studio Acoustics – German recording reverbs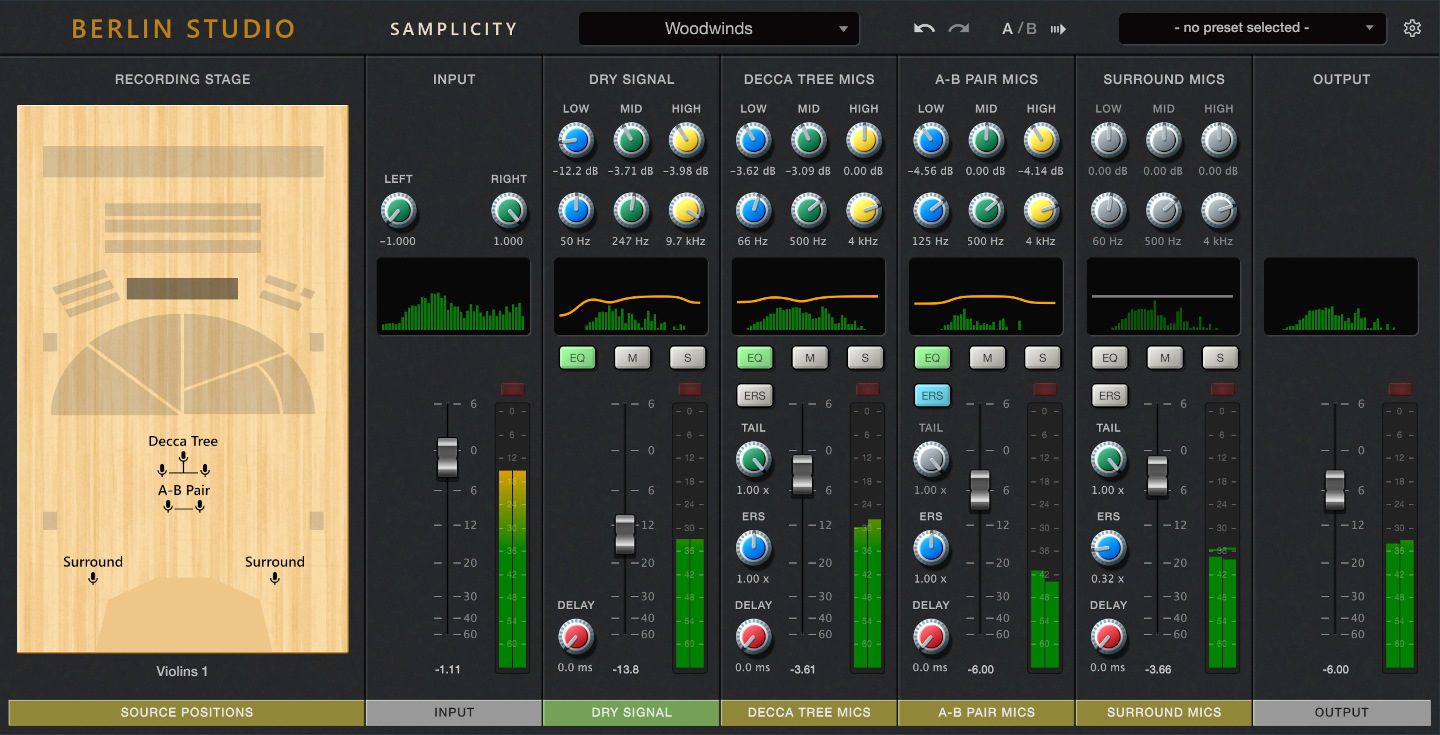 Berlin Studio is a reverb plug-in capturing the acoustics of a noted German recording facility using three high-end microphone sets. The captured IRs from the main orchestral stage positions are post-edited into a consisent set of True-Stereo format IRs. You are also given flexible control over microphone perspective, pre-delay, early reflection, and reverb tails. It's definitely a unique way of looking at (and implementing) this particular facility's sonics in the box.
Berlin Studio is currently up for pre-order, priced EUR 149 (which is a hefty EUR 70 off the regular price). Learn more.
Mouth Play – Vocal Tract filter for Ableton Live
M4L developer Dillon Bastan produced a vocal tract filter simulation for Ableton called Mouth Play. It comes complete with a deep set of parameters governing modulation, voice, and control. An input source is fed into the filter and optionally mixed with a brass model or FM oscillator. Then you get to tinker with all sorts of modulation and articulation features, including the new assignable modulation menu found in M4L. The available parameters include segments, size, glide, randomization, and more.
Mouth Play includes 30 presets and is available for USD 10 (or pay what you want on top of that) from Dillon's Gumroad page.
Plugin Picks Deals: Save 50% on Sample Logic Synth AI for Kontakt
Our affiliate partner Audio Plugin Deals is selling Sample Logic's Synth AI Kontakt instrument for USD 150, down from USD 250 until September 13, 2022. The instrument blends synthesized and organic sounds in an interesting way with highly tweakable parameters. Follow this link * and use the coupon code APD-BACK2SCHOOL22 at checkout for an additional 15% off until September 4, 2022. Note that Synth AI requires the full version of Kontakt 5.8.1 or higher and will not work in the free Kontakt Player.
Plugin Picks Deal: Save up to 33% on Audified ToneSpot Pro plug-ins
There's a great offer on right now if you fancy grabbing any of developer Audified's ToneSpot Pro series of plug-ins. Think of them as modular channel strips optimized for particular instruments – Voice, Acoustic, Drum, Bass, and Electric. Until September 4, 2022, they are all on sale for USD 69 each.
Check out the offers over at our affiliate partner Thomann.
Image Sources:
Samplicity-Berlin-Studio: Samplicity