Plugin Picks: Phaser-DDL, Auburn Sounds LENS, deals and more
Deal
Welcome to this week's edition of Plugin Picks where we showcase plug-ins by lesser-known developers! We have some gems here, such as Dusty Devices Phaser-DDL, Auburn Sounds LENS, Modalics Beat Scholar, and two fantastic deals. Have fun and see you next week!
Dusty Devices Phaser-DDL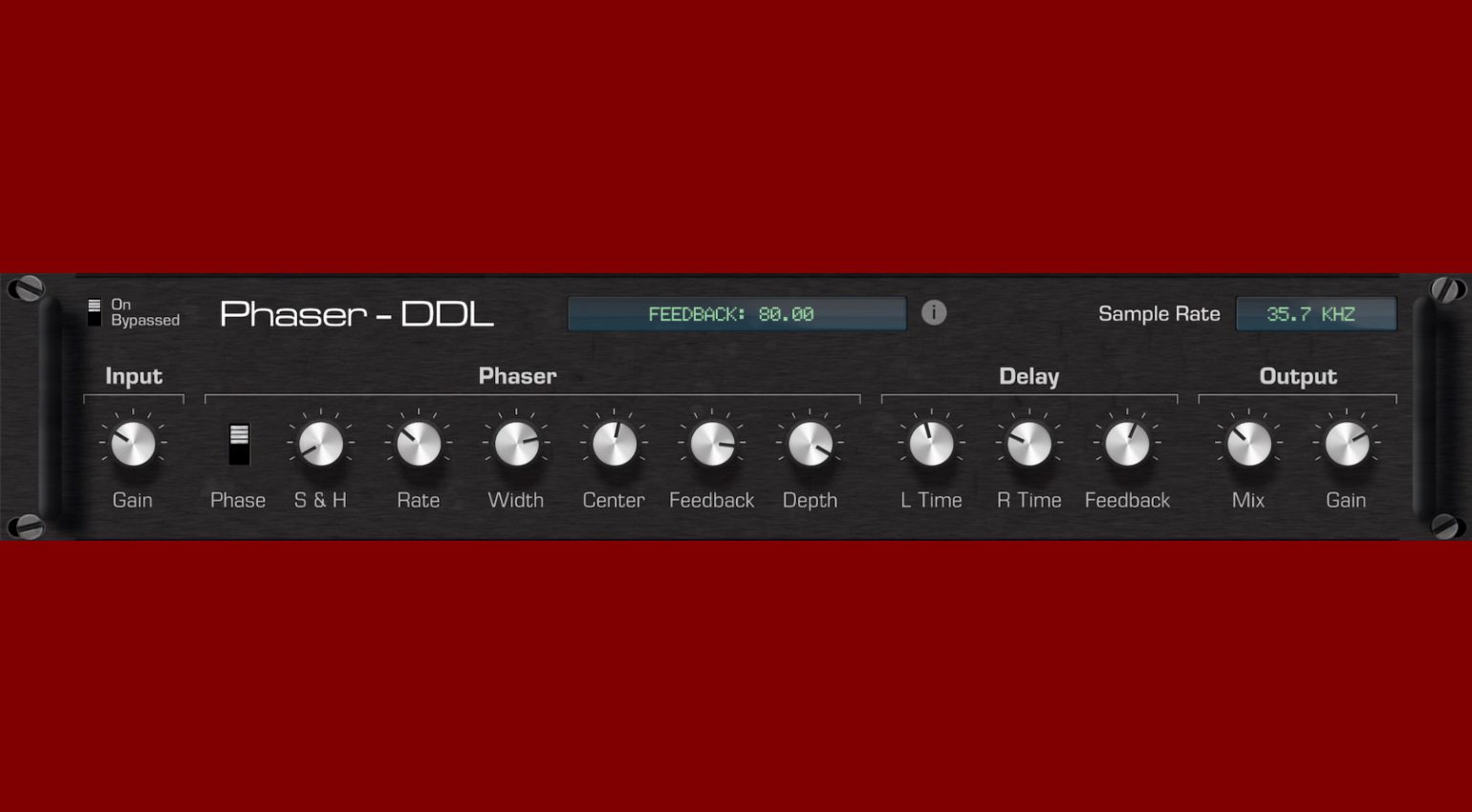 Phaser‑DDL is supposedly the first 'cycle-accurate' emulation of the one-off phaser algorithm from the old Ensoniq DP/4 effects processor. Since the 90s, it's been used in too many records to mention, including by acts like Daft Punk, Alan Braxe, Sébastien Léger, and others. It's the French electronica phaser.
Phaser‑DDL has all the same controls as the original hardware, and it lets you choose between three different sample rates taken from the original Ensoniq equipment. That's meant to get you the vintage AD/DA converter sound.
The plug-in costs EUR 24 and is available in 64-bit VST3 and AU versions for Windows and macOS. Learn more about it here.
Auburn Sounds LENS
Auburn Sounds LENS can increase both the punch and clarity of tracks and mixes. It combines a multi-band compressor and expander with a distortion module and an equalizer. It also exists in a free version that's available to use without the expander. Meanwhile, the full version is currently on an introductory offer.
Multiband processing takes place on a spectral level with a selection between 18 and 64 bands. The more bands you add, the more processor load this parameter is set, and the greater the processor load. However, the developer explains the use of spectral processing is worthwhile because there are no crossover frequencies and resulting phase shifts. This also results in a linear phase in the EQ section, which removes "ringing" artifacts.
Auburn Sounds LENS works in VST, AU, AAX, and LV2 formats under macOS, Windows, and Linux. The full version is available for USD 49.35 until September 20, 2022. The regular price will be USD 105. Meanwhile, the free version is always there. Learn more here.
Modalics Beat Scholar
With Modalics Beat Scholar, the concept of rhythm programming compares to cutting pizza into several slices. As you may be well aware, a pizza is technically a circle, and circles can be divided in many ways. For example, there's halving where an eighth note becomes a sixteenth note, but three parts and a resulting triplet are also possible.
The slicing and dicing don't stop there, as up to 42 rhythm pieces are possible. While no one would usually cut up a pizza like that unless they can, Beats pushes an interesting concept in an appealing way. You can also drag and drop your own samples onto the circles and use them that way.
Modalics Beat Scholar runs standalone and as a VST, VST3, AU, or AAX plug-in under macOS (10.11 or newer) and Windows 10. A free demo version can be used without restriction for 14 days and a PDF manual is available for download from the manufacturer's website. The software is available for USD 79 until October 2, 2022. Then the regular price will be USD 99. Beat Scholar can be purchased from our affiliate partner Plugin Boutique *.
Plugin Picks Deals: Output Thermal for EUR 105, down from EUR 149
Output Thermal is on sale for EUR 105, down from EUR 149. The distortion and saturation plug-in has a total of 19 distortion algorithms along with 9 additional effects, such as a low-pass filter and compressor. Also included are over 250 presets. Similar to Output's granular effect, Portal, there is also a complex modulation engine. Thanks to it, almost every parameter can be rhythmically modulated and moved.
Output Thermal is available for Windows 7 or later (in VST2, VST3, AAX) and macOS 10.9 or later (in VST2, VST3, AAX, and AU formats). It can be purchased from our affiliate partner Thomann *.
Plugin Picks Deals: Toontrack Superior September
Toontrack celebrates Superior September with a Buy Superior Drummer 3, get one free drum MIDI pack offer. It's also taking 40% off classic SDX expansions with sounds for Superior Drummer. The promotion is valid until September 30, 2022. You can learn more about that and the brand-new Session Essentials MIDI pack, which Toontrack released this month, from the developer's website.
Superior Drummer 3 and other Toontrack products (such as SDX expansions) are on sale and available here from our affiliate partner Thomann *: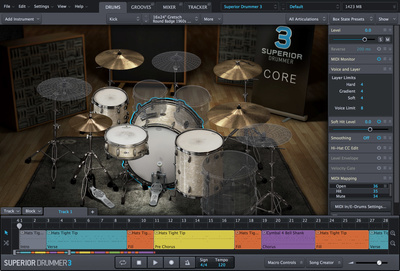 Toontrack Superior Drummer 3 Download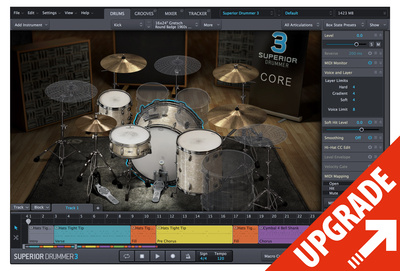 Toontrack Superior Drummer 3 Crossgrade Download
* This article contains affiliate links to help us fund Gearnews. If you buy something through these links, we will receive a commission. Don't worry, the price for you always stays the same. Thank you for your support!