Plugin Picks: ModFlorus, Tight Studio Drums, OneTrick SIMIAN & deals
Deal
Welcome to this week's edition of Plugin Picks where we showcase plug-ins by lesser-known developers! We have Xhun Audio ModFlorus Dual Chorus / Flanger, Ugritone Tight Studio Drums, Punk Labs OneTrick SIMIAN, and several fantastic deals. Have fun and see you next week!
Xhun Audio ModFlorus Dual Chorus / Flanger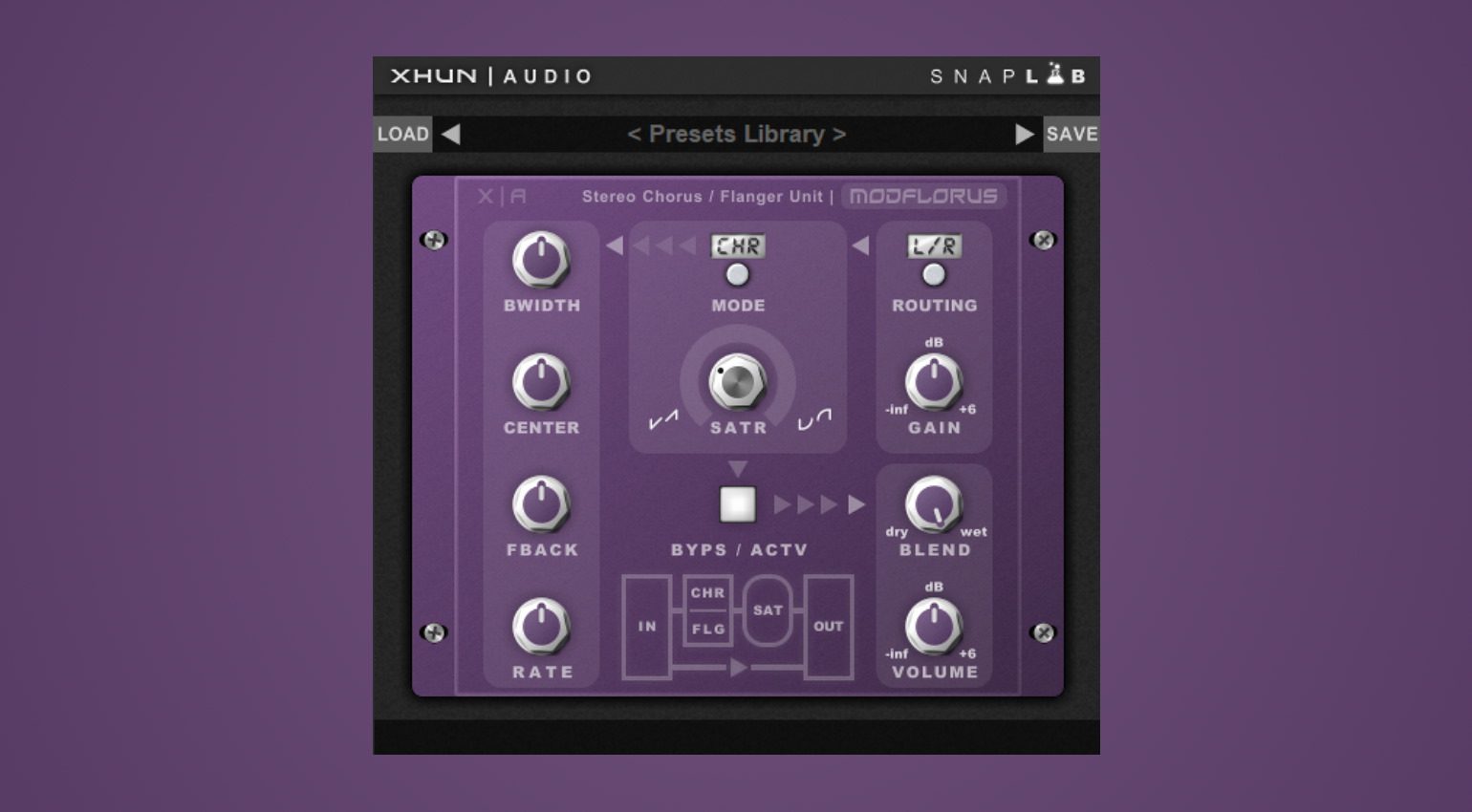 Xhun Audio's ModFlorus is a combined stereo chorus / flanger effect that's able to add space and width to any audio track or source. It has two modes of operation – stereo chorus and stereo flanger. Its range of knobs and parameters automatically adapts to the selected mode.
In addition to the modulated delay section, ModFlorus also includes analog-modeled saturation able to push and creatively emphasize the effect.
ModFlorus is available at an introductory price of EUR / USD 9.90 (down from the regular EUR/USD 39). Click here to learn more.
Audio demos

Ugritone Tight Studio Drums
Ugritone announced an upcoming virtual drum instrument called Tight Studio Drums. I believe this is the developer's first 'workhorse' drum instrument whose goal is to deliver mix-ready drum tones. Ugritone usually specializes in extreme metal drumsets and is very, very good at that.
But the new library is a set of solid drum sounds appropriate for Punk, Rock, Pop, and Country. The drum set that was samples has tight and snappy shells with lush and open-sounding cymbals.
Tight Studio Drums is powered by the proprietary Ugritone Drums Engine for Windows and Mac (available in VST/VST3, AU, and AAX plug-in formats). The library will be launched on September 23rd, 2022. You will be able to check it out on the Ugritone website.
Punk Labs OneTrick SIMIAN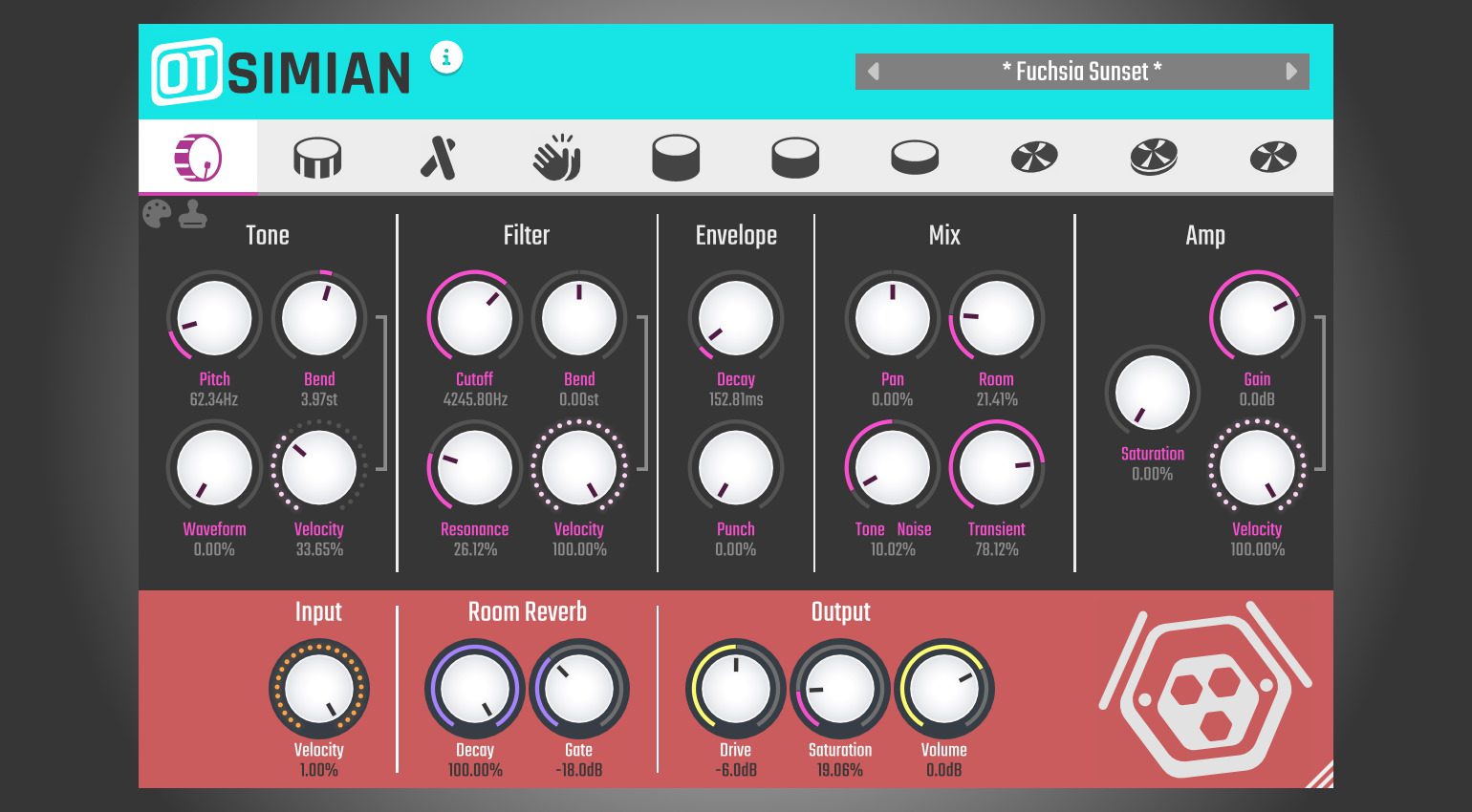 Developer Punk Labs released OneTrick Simian which is an interesting beast for our Plugin Picks – an open-source, cross-platform drum synth inspired by the Simmons SDS-V drum machine. OneTrick Simian offers 10 configurable voices that can be customized with icons and colors to easily identify kit pieces.
Each voice has its own velocity-sensitive pitch, filter, and amp dynamics. In addition, adjustable global saturation and an 1176-style limiter with drive control are provided to bring the kit together. All synth parameters are automatable as well.
OneTrick Simian costs USD 35. It's available in 64-bit VST3 and AU formats for Linux, Windows, and macOS. The source code is provided under GPLv3 on the product page. Click here to learn more.
Ginger Audio GroundControl ROOM V2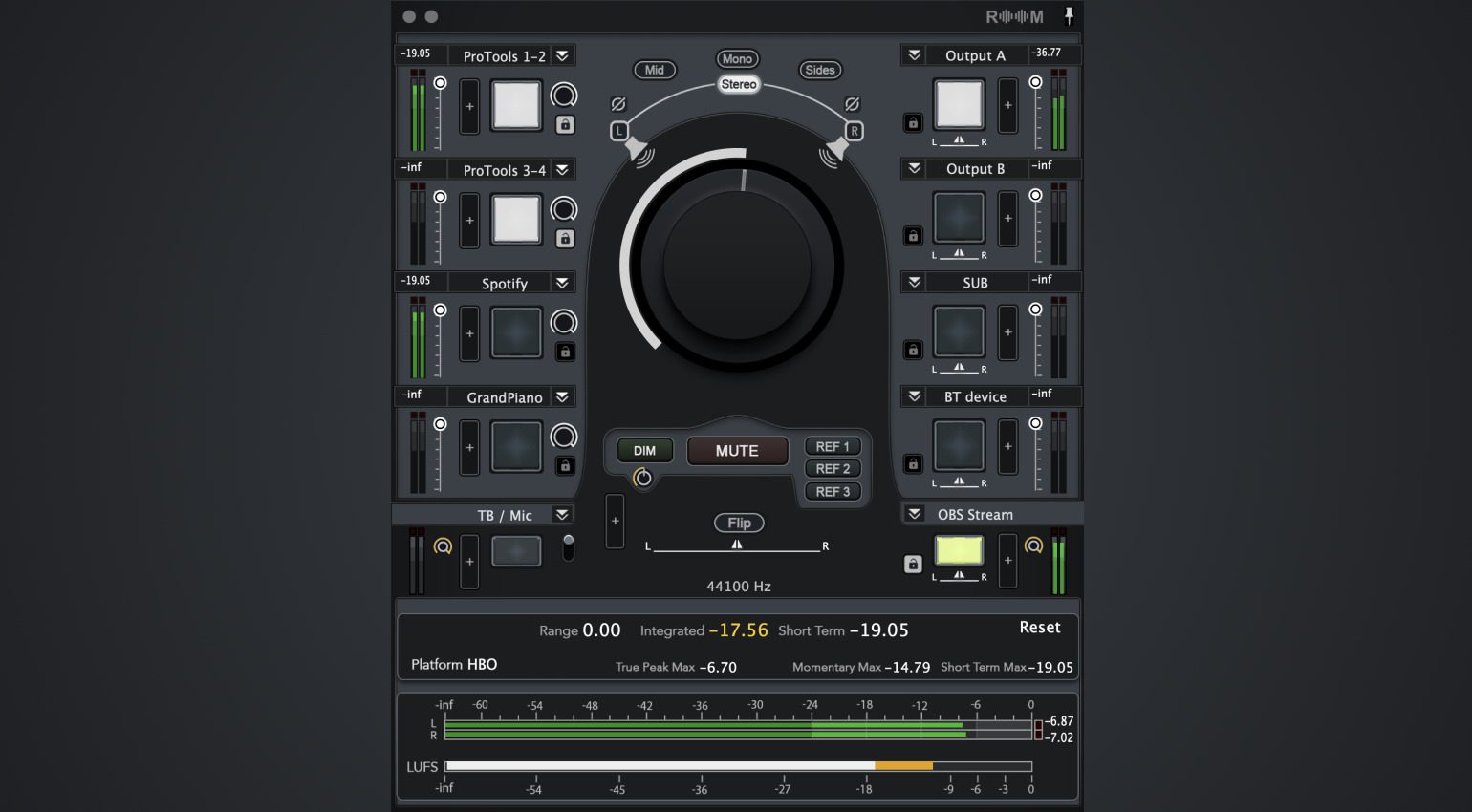 GroundControl ROOM V2 is a software-based control room for macOS. It lets users calibrate their speakers and headphones while simplifying system audio routing. V2 features A/B testing between your mix and other audio sources (such as streaming services), AU plug-in support, LUFS & True Peak meters.
The available controls include Flip L/R, phase inverse, stereo vs mono image, mid vs sides image, panning, volume, mute, and dim. Also supported are reference level presets where you can listen to your mix or music playback at your favorite audio levels.
GroundControl ROOM for macOS 10.14 or newer is free to download. The Pro version supports 5 inputs and outputs including Talkback and Cue channels, MIDI and Hotkeys, GroundControl devices, and NDI integration (coming in Fall 2022).
The Pro version is on sale at an introductory price of USD 79. A 14-day free trial is available. Click here to learn more.
Plugin Picks Deals – Plugin Boutique Synth Month Sale!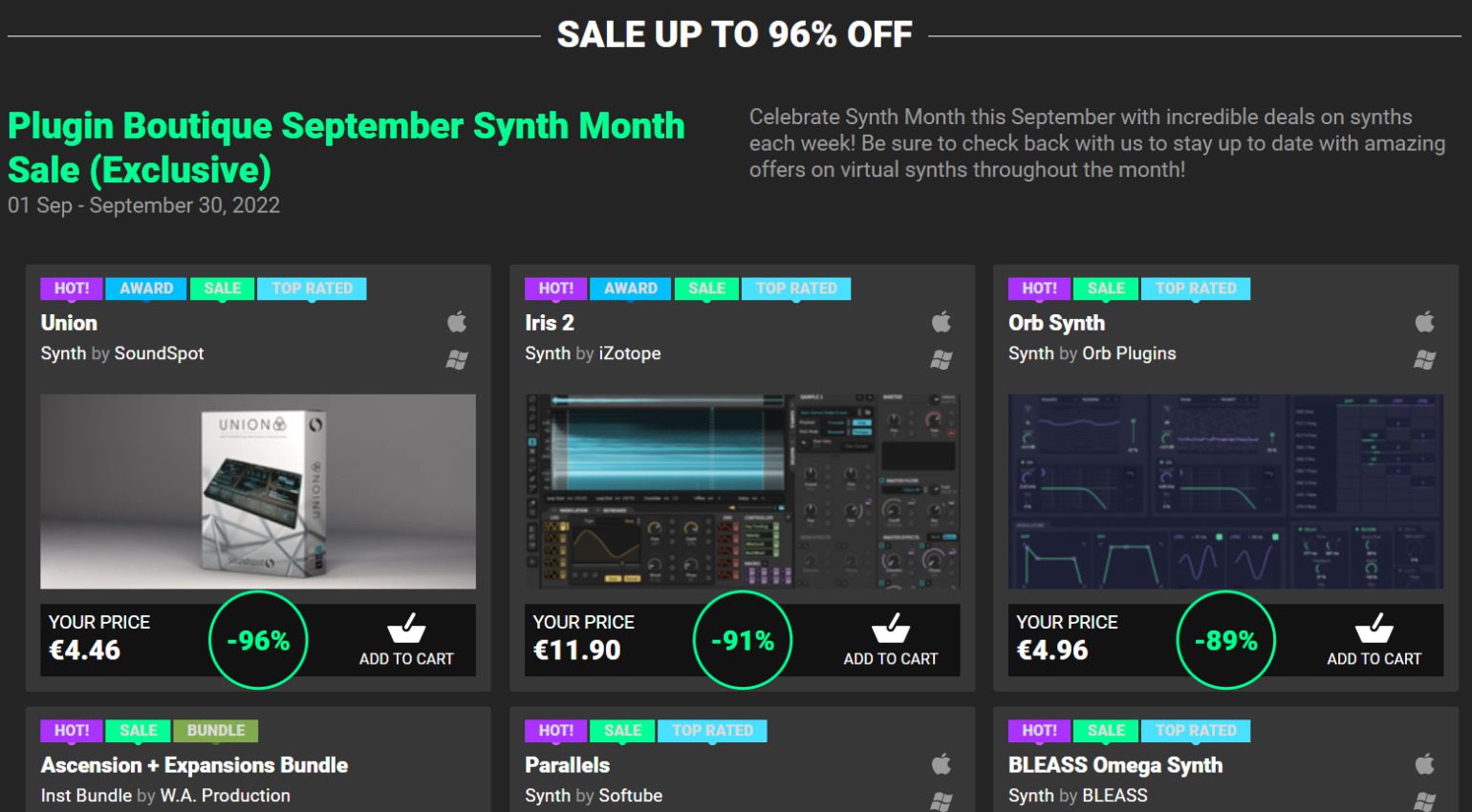 Throughout September 2022, our affiliate partner Plugin Boutique * has an exclusive sale with some of the best-selling virtual synthesizers out there at prices reaching up to 97% off.
The complete list of discounted virtual synths includes 15 products. Click here for the deals *.
Union by SoundSpot
Iris 2 by iZotope
Orb Synth by Orb Plugins
Ascension + Expansions Bundle by W.A. Production
Parallels & Modular by Softube
Generate by Eventide
Usynth Deluxe by ujam
RetroMod FAT by Tracktion
Go2 by Rob Papen
Syntorial by Audible Genius
DCO–106 & Dreamsynth by Cherry Audio
SubLab XL by Future Audio Workshop
Phoscyon 2 by D16 Group
Plugin Picks Deals – 30% off Tracktion Novum
Tracktion Novum (read more) is a creative virtual sampler that generates instruments from single sounds – be it atmospheric pads or massive resonating synths. It has a unique algorithm to break samples into layers, up to 6 layers of granular synthesis, and spectral editing of timbres.
Also available are advanced subtractive synthesis with analog and comb filtering, a modulation system, full MPE support, and over 300 factory presets.
Tracktion Novum is available in VST3 and AU plug-in formats for EUR / USD 124 (minus tax), down from USD 179. The offer is valid until October 2, 2022. The instrument is available below:
Plugin Picks Deals: 60% off Sonnox Claro
Plugin Boutique has an exclusive 60% off sale on Sonnox Claro *, a modern EQ plug-in with three distinct views and a variety of processing options. Claro can work in Left, Right, Mid, Side, Mono, or Stereo modes with a wide 20hz – 40kHz frequency range. The latter offers a smooth, airy quality that's particularly welcome on vocals and mix buses.
Also provided are Variable Q and Variable Slopes on all bands. The cut and shelving filters include resonance and overshoot to mimic classic synth filters and hardware EQ curves. Band shapes, can reach up to extra-steep (120dB per octave) for precision work.
Further on, Claro's Auto Gain feature keeps your tracks at the same loudness, no matter the signal content or EQ choices. Claro is available in VST3, AU, and AAX plug-in formats for Windows and Mac.
Until September 29, 2022, Claro is priced USD 56 instead of USD 142:
More Deals: 50% off Signum Audio Skye Dynamics
Plugin Boutique has a 50% off sale on Signum Audio's SKYE Dynamics plug-in, which comprises an expander, compressor and limiter. SKYE Dynamics is available in regular and Surround versions – both are discounted until October 2, 2022. Click here for the deals *.
The plug-in's DSP algorithms provide clean and transparent processing with low levels of distortion and saturation for the most natural sound. Also present are Adaptive Auto-Release and a selection of 5 preset envelopes.
Each effect can be individually bypassed and gain staging can be done at any point along with individual side-chain inputs for each effect. A channel linking system allows further adjustment of the input and output stages.
The plugin is on sale for USD 47 until October 2nd, 2022 (regular $95 USD). The surround version is on sale for USD 67 instead of USD 135 during the promotion. The plugins come in VST/VST3, AU and AAX formats for Windows and Mac.
SKYE Dynamics is on sale for USD 40, down from USD 79:
The Surround version is on sale for USD 56, down from USD 113.
The deals are valid until October 2, 2022.
* This article contains affiliate links to help us fund Gearnews. If you buy something through these links, we will receive a commission. Don't worry, the price for you always stays the same. Thank you for your support!
Image Sources:
Xhun Audio ModFlorus Dual Chorus Flanger: Xhun Audio
Punk Labs OneTrick SIMIAN: Punk Labs
Ginger Audio GroundControl ROOM V2: Ginger Audio
Plugin Boutique Synth Sale: Plugin Boutique
Tracktion Novum Widget: Tracktion
pb: Plugin Boutique
Sonnox Claro widget: Gearnews
Signum Audio SKYE Dynamics widget: Gearnews