Novum Granular Synthesizer plug-in by Dawesome released by Tracktion
Expired
Developer Dawesome followed up its wavetable synth Abyss with Novum. It's a really cool granular synthesizer and audio mangler. As Tracktion is responsible for distribution, the plug-in is officially called Tracktion Novum. Here's more about the good stuff…
Tracktion Novum
In Novum, envelopes can be looped and drawn in. There are modulation sources with colors as their names. The movements and their functionality (envelope or LFO) can be freely adjusted. This approach is a great advantage for anything involving granular engines because it livens up the sound even further with non-linear movement.
Adjustments of density and grain amount are available from the Timbre section. You an also determine the frequency and quickly the group of playheads move through the sample. Other parameters include jitter and the Heisenberg blur factor. Unlike many granular instruments, the sounds from Novum can be unusually gentle.
In addition to the actual engine, a comb filter can be applied to introduce string-like artefacts. Tempo, position, granular density, and individual slices in the grain cloud can be loaded. A number of classic screen faders can also be equipped and the 6 modulation sources can be toggled on and off dynamically.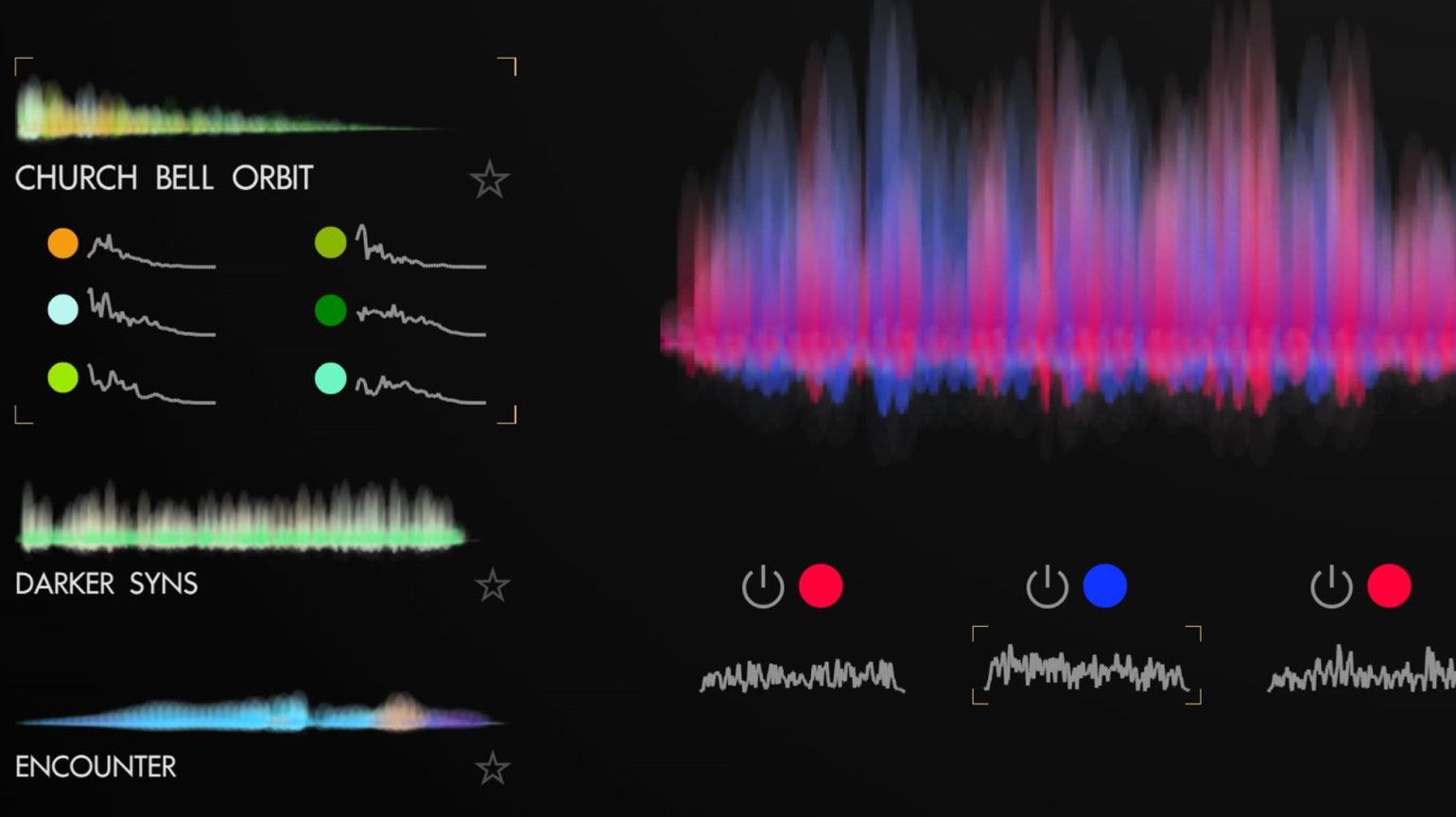 A number of classic effects can be integrated and adjusted into the sound. At the end of the chain there is a regular volume – ADSR envelope with adjustments. In the Syn menu, there is also Dirt to distort the sound musically, as well as filtering and LFO (from the MOD menu). The colored envelope curves are shown in the sample display area and visualised so that you can see what you are actually changing.
Novum is a capable granular synth which sounds interesting and is worth a look into. It's also fairly simple and easy to operate, which makes it even more enjoyable.
Price and availability
You can purchase Novum from Tracktion for USD 125 until July 2, 2022 (the regular price is USD 179). Tracktion Abyss owners can have it for USD 107 during the introductory period. A full 90-day demo with around 300 presets can be downloaded for testing. The software works under macOS 10.13+ and Windows 10+ in AU and VST 3 plug-in formats.
Learn more about Novum
Video
Image Sources:
Novum Cross Synth: Tracktion