Plugin Picks! OCS-45, Plugindoctor 2, Rust, and the best deals!
Deal
Plugin Picks here with a bunch of amazing releases by Spectral Audio, DDMF, Acustica Audio, GSi, and UVI. We also have some fantastic deals going at our affiliate partner Plugin Boutique! Here's what's on the menu…
Welcome to Plugin Picks!
Welcome to the first instalment of a new weekly feature at Gearnews! Plugin Picks is your weekly guide to the latest and most interesting plugins and interesting software which might have slipped off your radar. Additionally, we'll be giving you inside tips on the best plugin and software deals currently available. Check back every Thursday for the latest plugin news!
Plugin Picks
OCS-45 Tape Cassette by Spectral Audio
The OCS-45 tape emulator is a re-launch of an adorably imperfect tape processor plug-in. It emulates the wow, flutter, colouration, and filtering of magnetic tape complete with 4 types of the stuff (ferric, chromium, ferrichrome, and metal). It's a fantastic nostalgic plugin available in 64-bit VST/AT/AAX formats for macOS and Windows computers. Yours for the very reasonable price of just USD 15.
DDMF Plugindoctor v2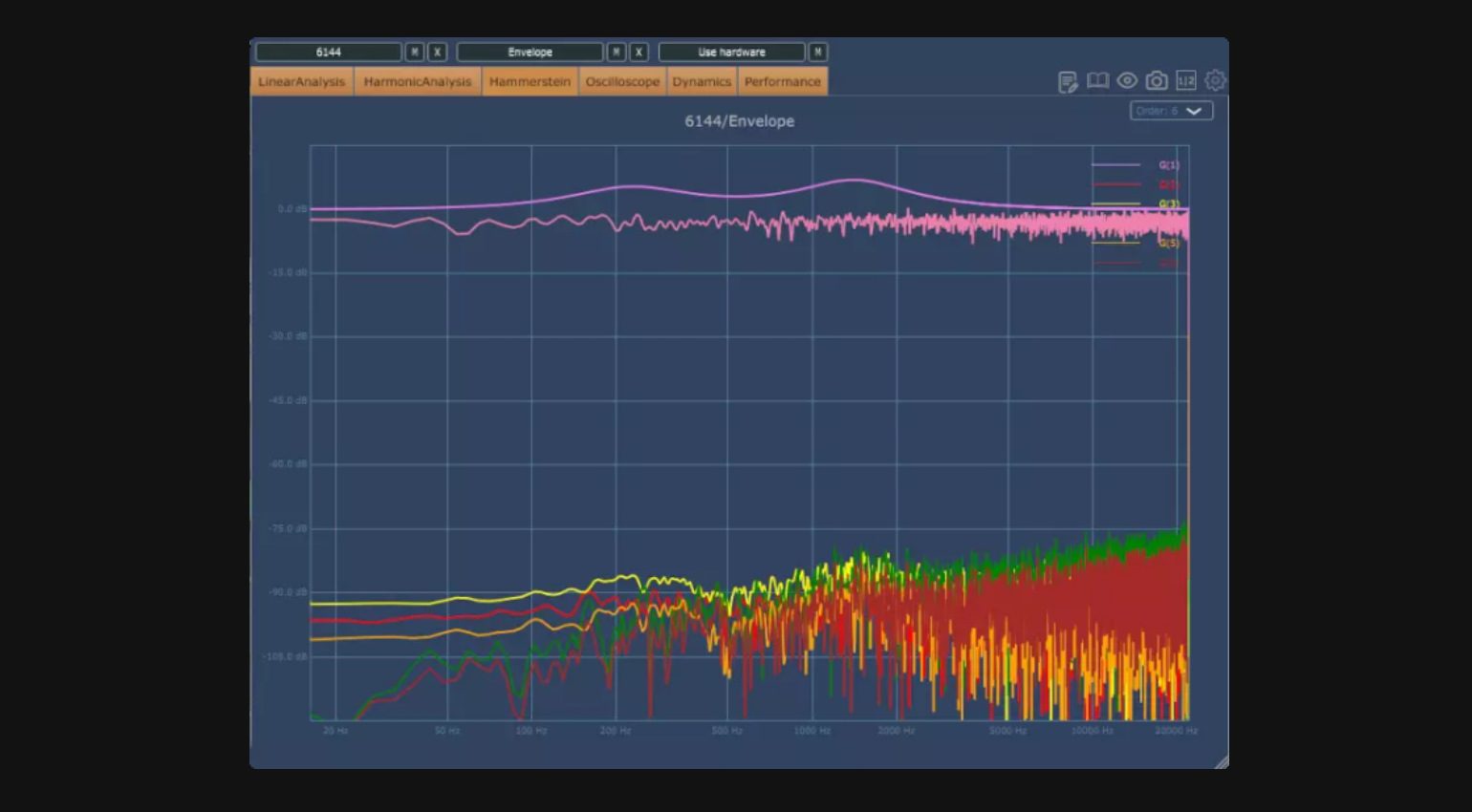 Plugindoctor is a geeky plug-in that lets you test the audio quality of other plugins and see what kind of digital processing they are doing to the input audio. It's a useful tool for makers of plugins and power users who want to understand the works of a specific plugin in more detail. Version 2 of DDMF's tool is now available as a plugin itself to let you load it in your DAW project and stream audio material through the plugins you want while also monitoring them under Plugindoctor. This makes the workflow a lot easier!
Plugindoctor v2 is priced EUR/USD 39 and is available in VST/VST3, AU, and AAX plug-in formats as well as standalone. It works for Windows and Mac. The v2 update is also free for owners of the original version.
Acustica Audio Rust
Acustica Audio has duplicated the highly-coveted Motown recording studio 7-band passive equalizer. Detailed emulations of this one are rare because the surviving units are so few. However, Acustica dug deep enough to find itself one, and they also upgraded the emulation with an M/S/L-R switch, Preamp and EQ activation switches, a Size Menu, a Presets browser, and an oversampling option.
Rust from Acustica Audio is available for Windows and Mac in VST/VST3, AU and AAX formats for an intro price of EUR 59, down from EUR 109. The offer is valid until September 20, 2022.
GSi ECHO B2 – Binson Echorec T5E vintage valve disc echo
The GSi ECHO B2 plugin features all controls found on the original unit, which is a more compact version of the famed Binson Echorec 2. It has practically the same sound and circuitry in a smaller package. It has additional knobs giving you control over: the alignment of each virtual tape head, slowing down the drum motor up to half the normal speed (obtaining doubled delay times), and adjustment of audible hiss.
The emulated unit still has the original tubes and has seen very little service in the last 30 years; it ought to sound about as close to mint as it possibly gets in 2022.
The Echo B2 is available for Windows and Mac in VST/VST3, AU and standalone formats for EUR 30 (excl. VAT). The iOS/AUv3 (iPad only) version is priced EUR / USD 15 in the App Store.
UVI Walker 2
UVI released Walker 2, aiming to deliver a comprehensive, flexible, and intuitive sound design tool for generating footsteps. Be it realistic or larger than life. The plug-in is built upon a massive and all-new sample library with a large collection of shoe and feet options, surfaces, clothing materials, customizable sub-layers, user sample import, effects, and anything else to bring those walking sounds to game and film.
Walker 2 costs EUR 129, down from EUR 199 for a limited time. It runs in UVI Workstation and UVI Falcon and requires a free iLok account for registration. It's available in 64-bit AU, AAX, VST, VST3, and standalone formats for Windows and macOS.
PLUGIN & SOFTWARE DEALS
Deal: Kilohearts 50% off (ends August 31, 2022)
Save 50% on a selection of developer Kilohearts' plugins, which include the rich synthesis platform Phase Plant and the Multipass multi-effects plug-in.
Deal: UJAM Summer Sale (ends August 31, 2022)
* This article contains affiliate links to help us fund Gearnews. If you buy something through these links, we will receive a commission. Don't worry, the price for you always stays the same. Thank you for your support!
Image Sources:
DDMF Plugindoctor v2: DDMF