NAMM 2021: The Boss BCB pedalboard series gets an update for 2021
BCB pedalboard series gets a huge update
Boss has just revealed a new series of BCB pedalboards, along with a new range of low-profile patch cables and MIDI cables to go with them. The models are available for all sizes of pedal collections, whether small or massive.
Boss BCB-1000
This version of the Boss BCB pedalboard is the motherload. It comes in a flight case style package on wheels, with a handy handle for lugging it around (not much of that going on currently, but one day we shall all gig again).
Aluminium
It has an aluminium mounting surface with useful cable management slots, and room for two rows of standard-sized Boss pedals. There's also a space to house a power supply underneath.
Audio Outs
The BCB-1000 has a built-in junction box for audio with mono or stereo outputs; perfect for rolling up to a gig, as you just plonk it down and plug it in. They aren't cheap, but if you tour a lot then they could be a good bet to protect all your effects. Especially if you own a load of Boss pedals.
RRP – USD 399.99
More Information
Boss BCB-90X
Next up is the slightly more conservative, yet still very useful BCB-90X. This one can take 9 standard Boss pedals, with space for cabling. Again, you get an integrated junction box and power supply.
RRP – USD 199.99
More Information
Boss BCB-30X
Last but not least is the new BCB-30X which is designed to house three Boss pedals safely, for those gigs where you don't need a load of gear. No power supply or integrated audio here, which is reflected in the price point.
RRP – USD 59.99
More Information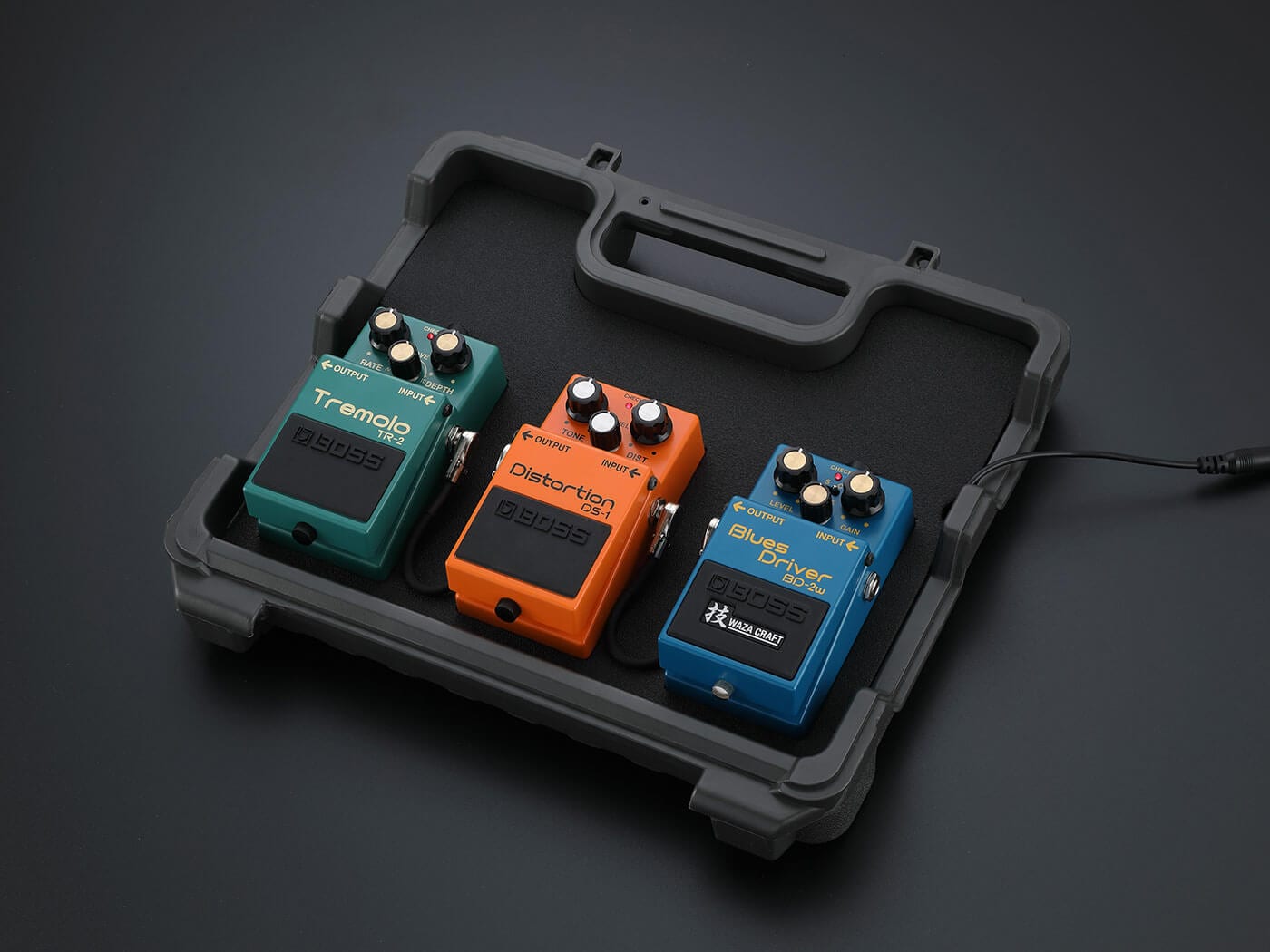 Boss Flat Cables
Boss also announced a set of BPC-4 pancake-style patch cables with two angled jacks, which are 4″ long (about 10cm). There is also a new BCK range of solderless cable kits that allow you to cut 2, 6, 12 or 24 patch cables. Then, there is also a new set of TS and TRS audio cables, midi-midi cables and midi-TRS cables.
More Information
Video
Image Sources:
Boss BCB-1000 new for 2021: Boss
Boss BCB-90X: Boss
Boss BCB-30X: Boss