NAMM 2020: VENUE S6L-48D shipping, VENUE 6.2 announced by AVID
VENUE S6L control surface full lineup announced along with VENUE 6.2 software update. Avid announced today the range-topping S6L|48D control surface, which completes their range of VENUE control surfaces. Avid has also announced version 6.2 of their VENUE software which includes notable upgrades such as dual-operator workflow.
Announced today ahead of the NAMM 2020 show, Avid has announced that it's shipping the VENUE S6l|48D which completes the S6L lineup of live control surfaces. VENUE is a live mixing and recording system made up of five control surfaces, three engines, and four I/O racks. Introduced in 2005, VENUE integrates perfectly with Avid's Pro Tools for live recording and virtual sound checking.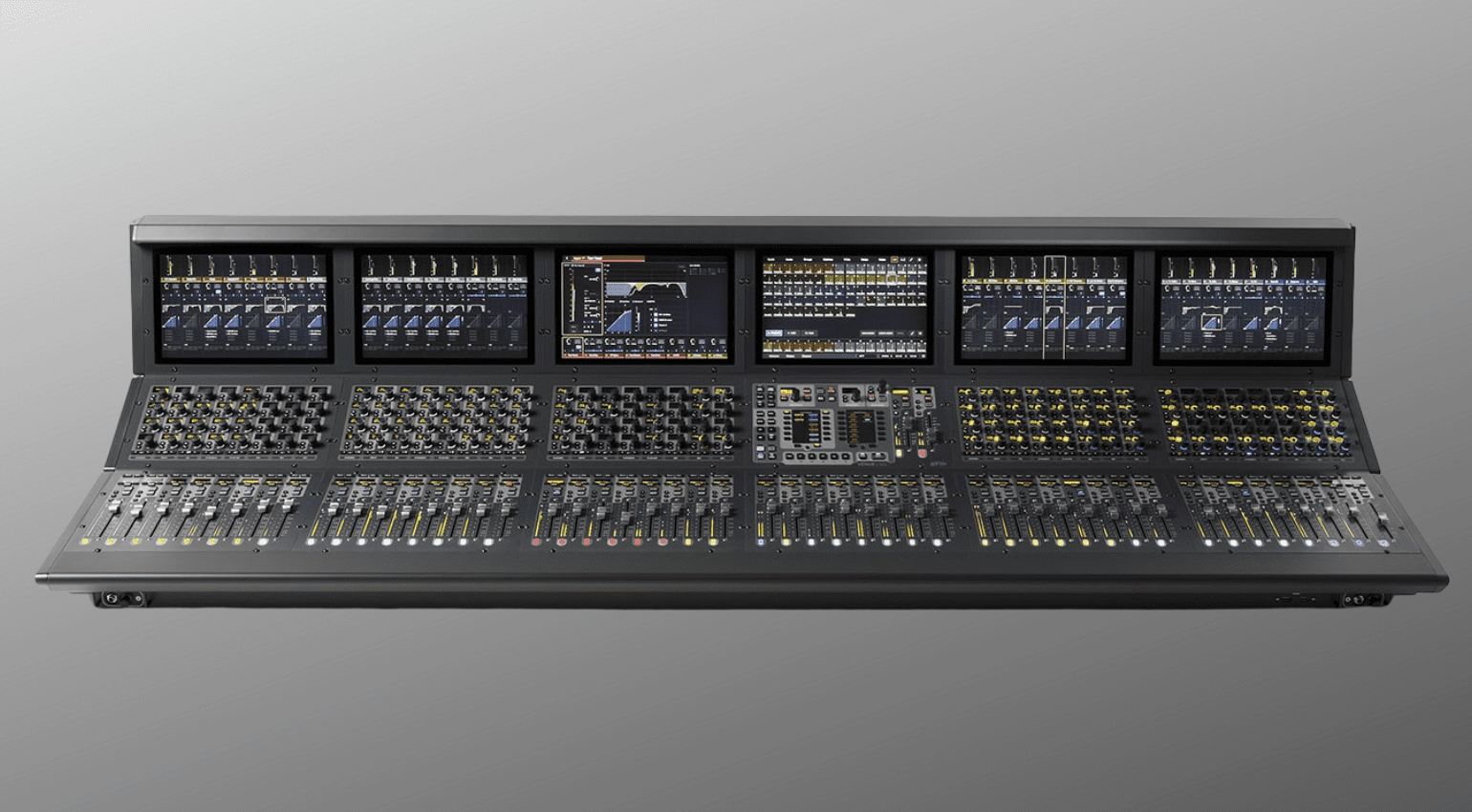 VENUE S6L
The VENUE S6L system uses a choice of five control surfaces, three computer systems known as "engines" and four choices of I/O rack. Avid has built the VENUE S6L system so that venues and engineers can build a system to suit any requirement. From local club venues, through to theatres and stadium shows, there's a VENUE system to suit. The smallest control surface is the S6L|16D, which is a compact 16 fader controller. The range-topping VENUE S6L|48D was announced today adding a 48 fader, five-screen behemoth to the range.
Undoubtedly aimed at large theatre productions and stadium level touring, the VENUE S6L|48D finally completes the S6L range which was first announced back in 2015. Also announced today is the VENUE 6.2 software upgrade which includes features which make the most of the 48D's control surface.
VENUE 6.2 software
The latest update to Avid's VENUE operating system, version 6.2 brings with it a number of interesting additional features. We felt these features, in particular, stood out as being notable:
Dual operator control: lets you designate up to two fader zones per control surface, enabling dual-operator mixing. Mix front of house and monitors from a single desk for example, or split complex mixes between two operators. We can see this being a very popular feature in theatrical shows and high channel count productions.
Assignable Encoder–assign any parameter on the Avid VENUE Input or Outputs page to the MLM Assignable knob. Great for parameters regularly edited during the show such as FX sends etc
More Information
Image Sources:
Gearnews Venue S6L_48D: Avid