NAMM 2019: Mackie debuts new flagship DRM active & passive loudspeakers
Ahead of the big NAMM event at the end of January, Mackie has announced a flagship series of powered loudspeakers, the DRM Professional. Comprising a complete line-up which includes the 1600W 12″ DRM212, 1600W 15″ DRM215, 2300W 15″ 3-Way DRM315, 2000W 12″ DRM12A Array, and 2000W 18″ DRM18S Subwoofer, the speakers have modern DSP effects and colour displays.
The DRM Professionals are powered by Class-D amplifiers with universal power supplies and Power Factor Correction technology for regulation of incoming voltage on unstable AC power.
Additionally, Mackie's Advanced Impulse DSP module contains precision crossovers, transducer time-alignment and FIR filters for correction of physical characteristics which may compromise sound quality. Control over these and other options is available from the DRM Control Dashboard, which uses single-knob operation combined with a high-contrast, full-colour display.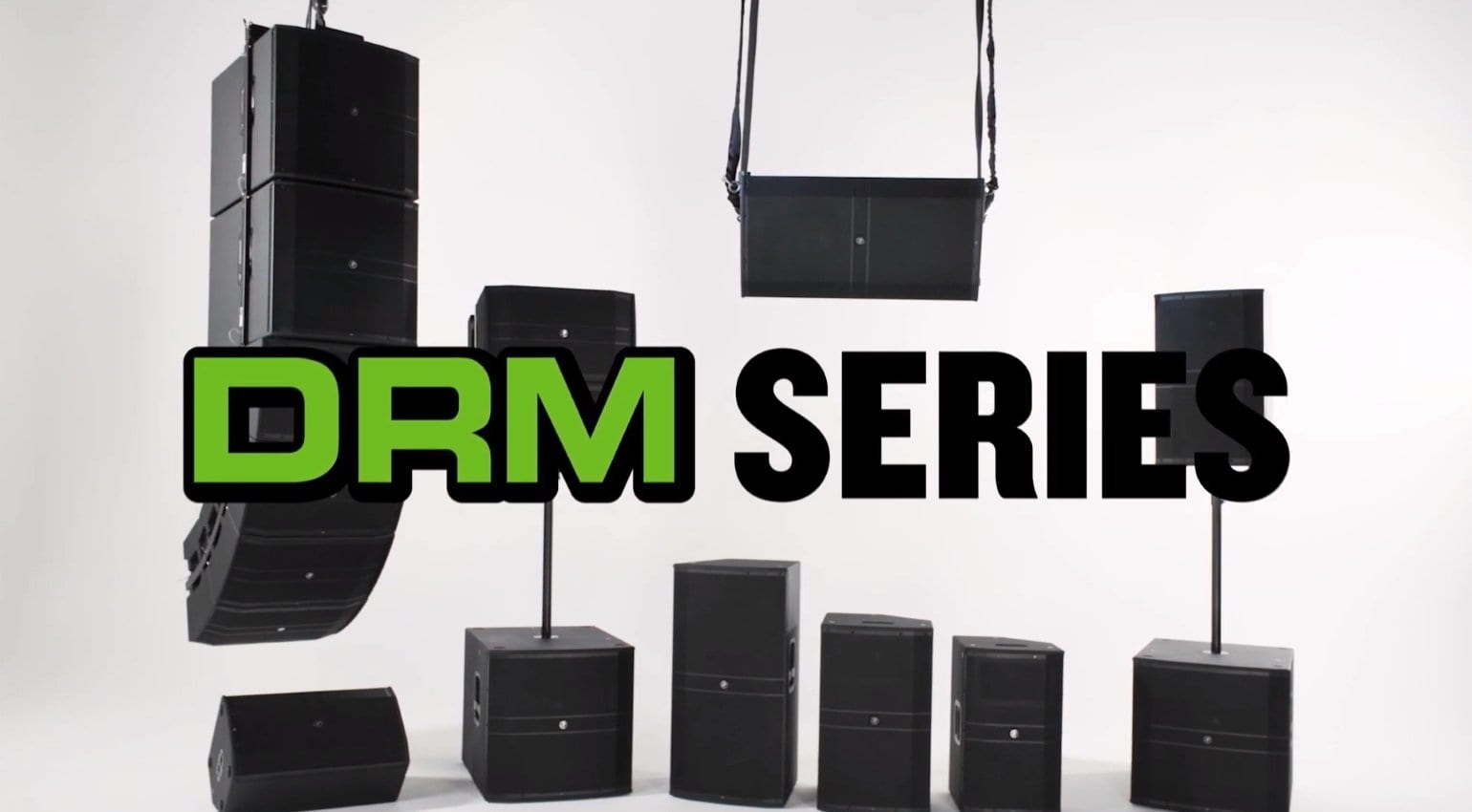 Mackie's full-range models have 3-band parametric EQs, venue-specific voicing modes, alignment delay, user presets and system lock. Likewise, the subwoofer has variable crossover, cardioid mode, among other features.
Construction-wise, the DRM series uses what its maker calls custom high-sensitivity woofers, titanium diaphragm compression drivers and ported braced plywood cabinets. The exteriors are covered in "touring-grade" textured coating. Configuration options include M10 flypoints, dual angle pole mounts, and line array configurations. The DRM212 and DRM215 have angled cabinet designs to facilitate use as high-power floor monitors. Modular in nature, the DRM series can be configured and assembled to amplify venues of nearly any size, Mackie says.
Overall, this is a big release for Mackie and the DRM Professional speakers seem to be up to scratch with all modern amenities you'd expect. The asking price seems fair given what's on offer here.
Price and availability
Available in "select countries" starting in January 2019, the active DRM Series loudspeakers start at USD 999.99 for the DRM212, USD 1099.99 for the DRM215, USD 1499.99 for the DRM315, USD 2099.99 for the DRM12A, and USD 1499.99 for the DRM18S.
The passive variants will start selling in February, starting at USD 629.99 for the DRM212-P, USD 699.99 for the DRM215-P, USD 1099.99 for the DRM315-P, USD 1499.99 for the DRM12A-P, and USD 799.99 for the DRM18S-P. All fairly reasonable, I think. If you are interested in these speakers, it may be best to get in touch with your local Mackie distributor for availability details.
More information
Video
Image Sources:
Mackie DRM Series: Mackie