Mastering.Studio by Soundwide: free mastering, cheap distro, royalties
Ever since Soundwide emerged, the gathering of developers has been making swift moves. First came the seriously extra freebies. Then came the tempting offers. Mastering.Studio – Soundwide's latest endeavour – is its most substantial yet.
Mastering.Studio combines a free online mastering service (derived from Plugin Alliance and Brainworx's existing mastering software) with a $20 / year distro that covers all major streaming platforms while delivering 100% of royalties to artists. It's all incredibly impressive and aggressively competitive, but I have a question – is this a sustainable business model or is Soundwide headed to Netflix town? Who's up for an answer?
Mastering.Studio
For the mastering part, it's basically the BX Style Creator App blown up to a cloud-based mastering solution. At 16 Bit / 44 kHz CD quality, the mastering is free for an unlimited number of tracks. Higher quality masters are available for purchase. You can choose from 6 popular styles and the automated masters will be heading straight to the Spotify-es of the world. You can also book mastering sessions with professional engineers.
The music distribution part starts at $20/year for an unlimited number of tracks by one artist. All major streaming platforms are supported (along with tens of obscure ones). You get to keep 100% of your streaming royalties (or automatically share them with collaborators) and keep your song copyright. All your royalties and sales fees are kept in one place and deposits are made into your account.
The mastering and distribution components are kept separate. You don't have to master your tracks online via Mastering.Studio in order to distribute them. That, and the most pressing questions are answered in a lengthy FAQ page.
Can it really be?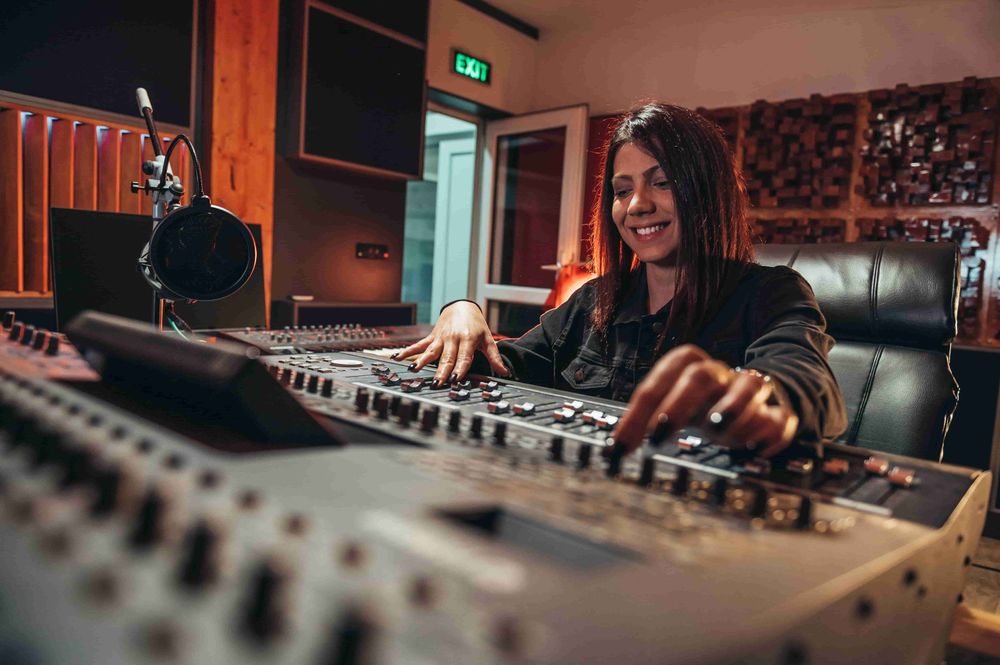 At the moment, Mastering.Studio looks like it just went online, which is literally what happened. I'm seeing generic stock photography and texts that need proofreading, but the audio samples are fine, at least. Call me a grump, but I think the whole proposition is too utopian to be sustainable long-term. Can the platform break even, let alone turn a profit with its current business model?
I doubt it. Soundwide will be pumping it full of investment money regardless, but it can't possibly keep the lights on like this forever. I expect the rules of the game will eventually change in ways that will pull back the initial wave of excitement. I also hope my skepticism is unwarranted and my understanding is flawed.
In any case, Sounwide's artist-first approach with Mastering.Studio is to be celebrated. We're (very unironically) watching!
Learn more about Mastering.Studio
Image Sources:
Mastering.Studio: Soundwide