IK AmpliTube 5 OverScream giveaway: Grab a free Tube Screamer
Free Tube Screamer for AmpliTube 5
Expired
The IK AmpliTube OverScream is based on the classic green Ibanez Tube Screamer. For a limited time, Amplitube 5 new and existing users can get a free copy of this stompbox and add it to their virtual effects board.
OverScream
If you fancy grabbing a free copy of IK Multimedia's OverScream virtual stompbox, then you have until 1 November to claim your copy. This little green pedal is based on an Ibanez Tube Screamer and runs inside AmpliTube 5.
Free
Plus, there is always the free version of AmpliTube 5 Custom Shop, which includes 42 pedals, amps, cabinets, mics and a rack FX. Which means you can get up and running straight away.
To claim your free copy follow the official IK Multimedia instructions below:
Log in/register an IK account and head to your User Area
Use the pop-up message to Redeem your promotional item and sign up for the Newsletter, if you're not already subscribed
Download and open the IK Product Manager
Select Manage My Products then using the Software tab, click the Install and Authorize button to the right of AmpliTube 5
If you already have the latest version of AmpliTube 5 installed (version 5.5), please enter the Menu inside AmpliTube 5, navigate to the Account tab, and select Restore Purchase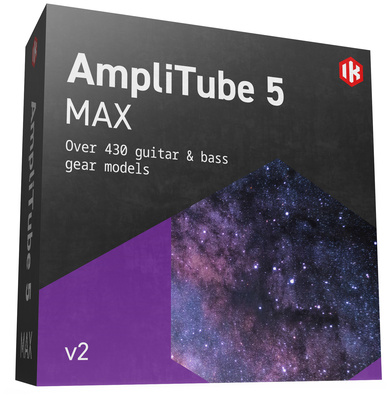 IK Multimedia AmpliTube 5 MAX Download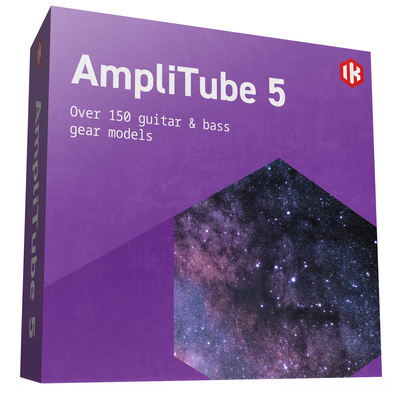 IK Multimedia AmpliTube 5 Download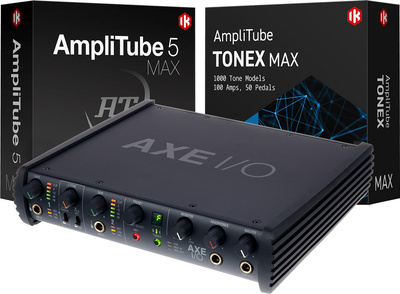 IK Multimedia AXE I/O+AmpliTube5+Tonex MAX
More Information
Video
This post contains affiliate links and/or widgets. When you buy a product via our affiliate partner, we receive a small commission that helps support what we do. Don't worry, you pay the same price. Thanks for your support!
Image Sources:
Free Tube Screamer for AmpliTube 5: IK Multimedia