Harley Benton launches new SolidBass bass amp and cab range
The new SolidBass amp range from Harley Benton consists of several new amp and cab models designed for bass players. All the models in the range are attractively priced, with something to cover just about every eventuality.
Harley Benton SolidBass
The new Harley Benton SolidBass bass amp range has a nice broad selection on offer that should cover everyone from beginners to working musicians. The series consists of 2 amp heads, 2 combos, and 4 cabs, all at a great price point. The amps are ​solid-state, with high-quality matching cabs in 1×12″, 2×10″, 4×10″, and 8×10″ formats.
Combos and Heads
The SolidBass combo amps are available in 150 W and 300 W versions, whilst the heads come in 300 W or 600 W versions, which should be more than enough power for most players. Each combo comes in a tilt-back enclosure and all the amps across the range feature a ​4-band EQ​, an onboard ​Smart Compressor, and a handy integrated chromatic tuner. You also get ​Speakon ​and ​TRS ​outputs, active and passive inputs, a ​headphone output ​for silent practice, ​plus an FX Send/Return​.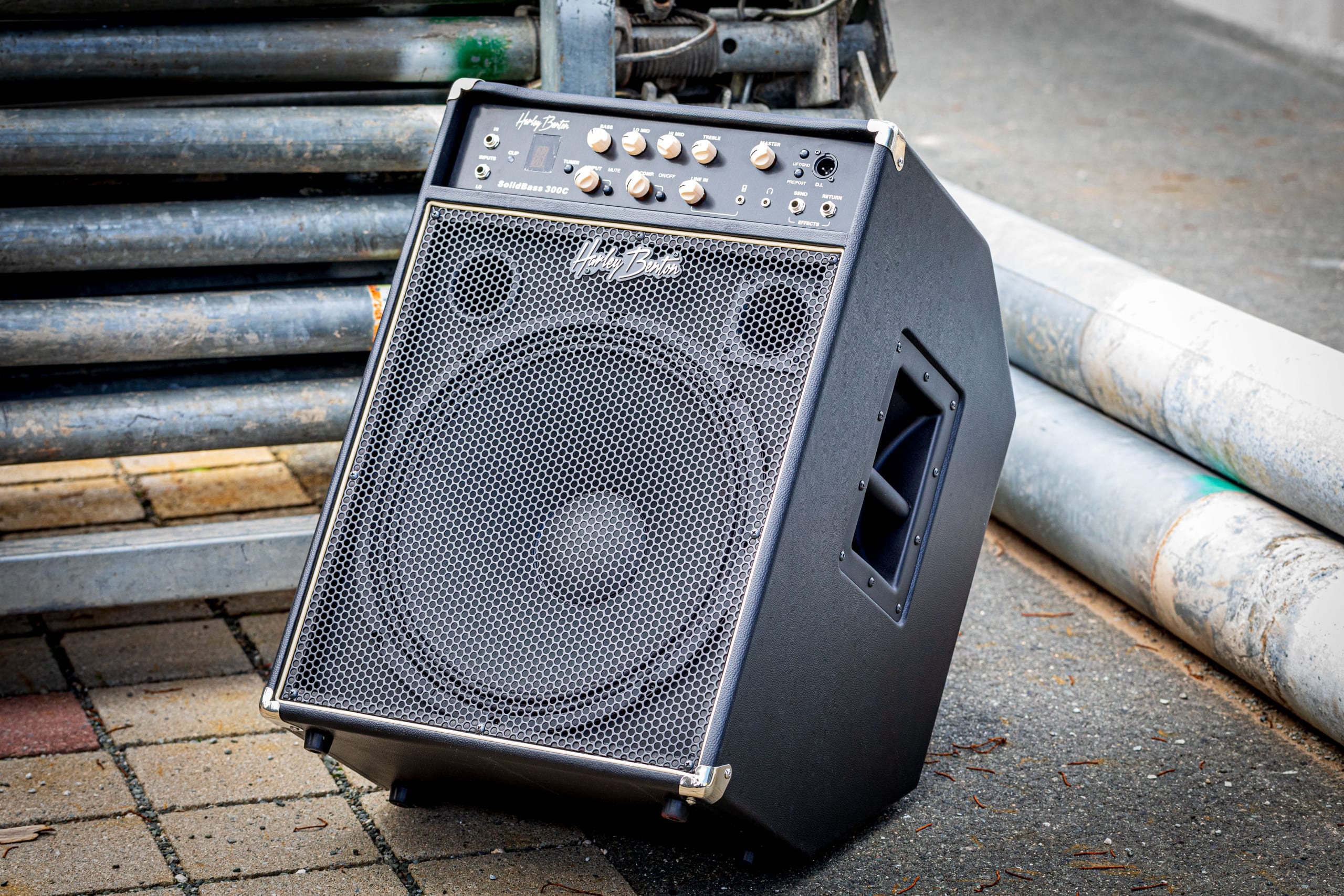 Cabs
The SolidBass cab range goes from a single 15" speaker paired with a 3" tweeter all the way through to a huge 8×10" cabinet, rated at a massive 900 Watts RMS! The four cabinets in the range should have you covered for every eventuality, and you should be able to easily design your bass rig around your needs.
You can follow the links below to get the full specifications on the Harley Benton SolidBass range. At this price, they should be very popular, especially with all these useful features.
More Information
*Affiliate link. When you purchase a product via our affiliate partner, we receive a small commisssion – but you pay the same price as if you'd gone directly to the affiliate's online store. It all helps to keep the lights on.
Image Sources:
Harley Benton SolidBass 300H with matching cabs: Harley Benton
Harley Benton SolidBass 300C 300 W Combo, with tilt-back housing: Harley Benton