Guitar Gear Gems: Keeley Parallax, Aluminium Guitars and the new GX1
New shoe gaze effects, aluminium recycled can guitars and an all-new '80s style shredder
Guitar Gear Gems this week features the Keeley Parallax delay/reverb pedal. Then we check out the latest Burls Art guitar made from melting down around 1000 aluminium drinks cans. Plus, we take a peak at the new YouTuber-owned Badlands Guitar Company.
Keeley Parallax
The new Keeley Parallax combines delay and reverb effects. It combines the Caverns and Realizer in one neat compact unit.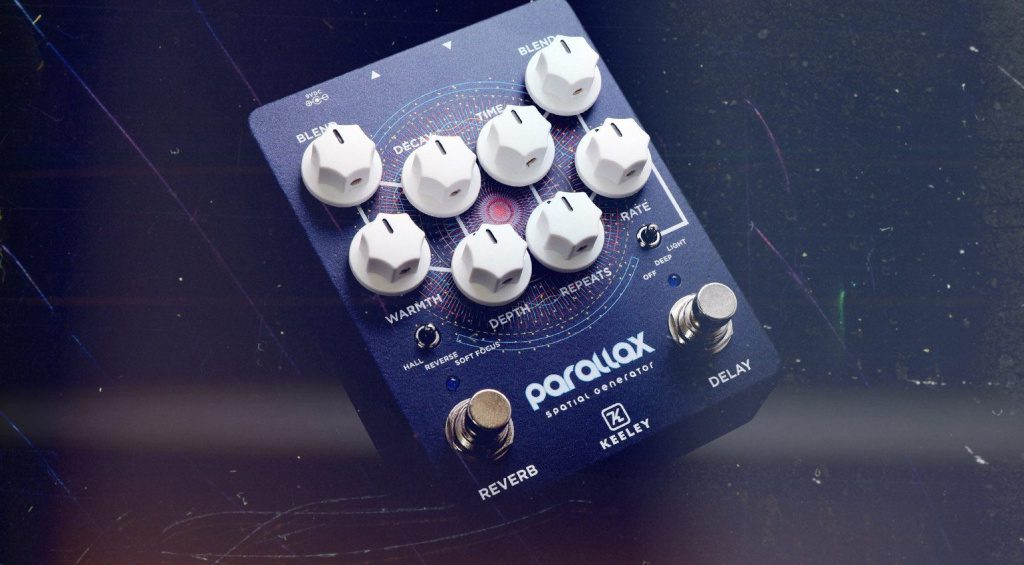 This gives the following effects; Reverb offers three modes Soft Focus (Yamaha FX500), Reverse (Yamaha SPX90/Alesis Midiverb II) and Hall (Octave Up Shimmer). The Delay has an analogue feel and can be modulated in three stages: Off, Deep and Light.
Unfortunately, Keeley missed installing the Tap Tempo functionality.
Internally, there is a switch for trails  – i.e. the effect ends after pressing the bypass switch. Both sides can be operated individually or together.
Optionally, it can be operated in TRS mode as a kind of FX loop using a "stereo" Y cable. This sits between delay and reverb – the other end of the Y-cable goes as usual towards guitar or reverb. Amp.
It is a very shoegazer-type effect and I can see it being popular with anyone into that style of music. Limited to only 500 units currently, this could be a fun effect.
MSRP – EUR 279* 
1000 Aluminium Cans make one guitar
Burls Art has been collecting aluminium cans and has now made a whole guitar out of roughly 1000 of them. He then goes on to build a propane-powered furnace. The whole project involves a lot of safety aspects, as it can reach temperatures above 1,800°F.
The guitar neck and body are constructed using moulds, and the melted aluminium is then used to form the basic two main shapes. Various tools are used to fine-tune the playability of the guitar, and this includes sanding the fretboard and cutting fret slots using a small hacksaw.
Thankfully, as it is a metal construction it doesn't require a truss rod.
Badlands Guitar Company
Badlands Guitar Company was founded by Philip McKnight and The Tone King. Both of them are popular guitar content creators on YouTube and so it could be an interesting project to watch unfold.
GX1 Redline
The first guitar named the GX1 is due in the spring and looks very '80s. The shredder-style instrument has a double cutaway alder body, a maple neck, a custom Redline graphic design and an angular headstock. It will be available with either a Gotoh GE1996T locking tremolo or the Gotoh 510FX-6 hardtail bridge.
Plus, there are right and left-handed versions available. All models are offered with a set of custom BGC M88 humbucker pickups
They will be built to order and currently are sold out. Though I think we will see a lot more of this new guitar brand in 2023 and I really like the '80s styling on these.
MSRP – USD 2499
* This post contains affiliate links and/or widgets. When you buy a product via our affiliate partner, we receive a small commission that helps support what we do. Don't worry, you pay the same price. Thanks for your support!
Image Sources:
Showgaze?: Keeley
Aluminium guitar: Burls Art
Badlands Guitar Company: Badlands Guitar Company