Grab a multi-effect, a saturator, and a drum machine for free!
Free plug-ins have become so compelling these days – they give some paid ones a proper run for the money. This week, we are lining up three brand new and completely free releases, worthy additions to any virtual studio arsenal. Check them out below!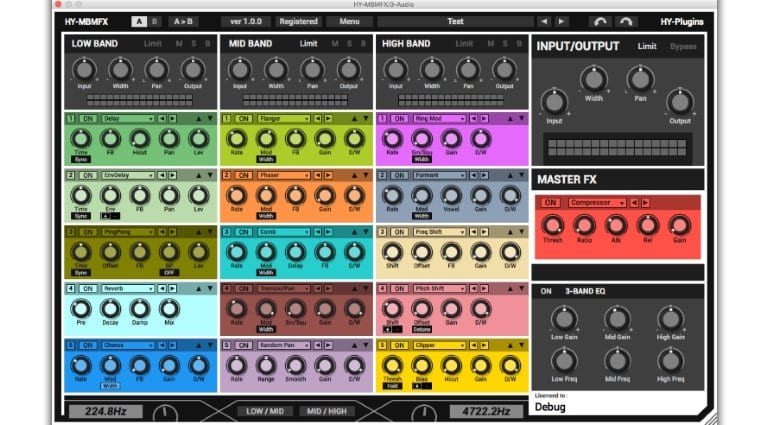 HY-MBMFX Multi-Band Effect Plug-in
HY-Plugins' latest creation is a multi-band effect that lets you get freaky across specific points in your frequency spectrum. The plug-in has three bands with three FX slots ( a single slot for each band). The available effects are 20 in total and contain what you'd expect – filter, delay, bitcrusher, modulation, distortion, compressor, reverb, and other essentials.
It will be fun throwing these randomly at different frequencies and seeing what happens! There are input and output volume controls for each slot, as well as stereo width, pan adjustment, limiter, mono, solo, and bypass switches. Plenty of flexibility here!
HY-MBMFX is available in VST and AU formats for PC and Mac. There's also a $42 paid version that ups the number of FX/band slots to five, adds a master FX slot, and a master EQ. Download here.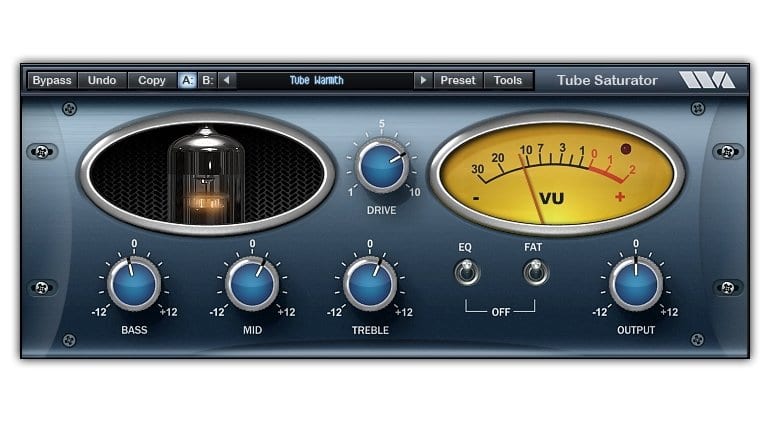 Wave Arts Tube Saturator Vintage
Still creeping after that elusive tube warmth? Here's another saturator plug-in to try! The TSV emulates a dual 12AX7 triode tube preamp hooked to a 3-band Baxandall equalizer. The user interface is as simple as you'd expect, and the sound is right on the money – as close as digital can do the non-linear character of analog. There are a drive knob, three EQ knobs, and a 'Fat' mode that switches tube bias for a different flavor. As usual with detailed simulations like this, the TSV is a bit of a CPU hog, though nothing a modern computer wouldn't be able to handle.
Tube Saturator Vintage is available in VST, AU, and AAX formats for Windows and Mac. Download here.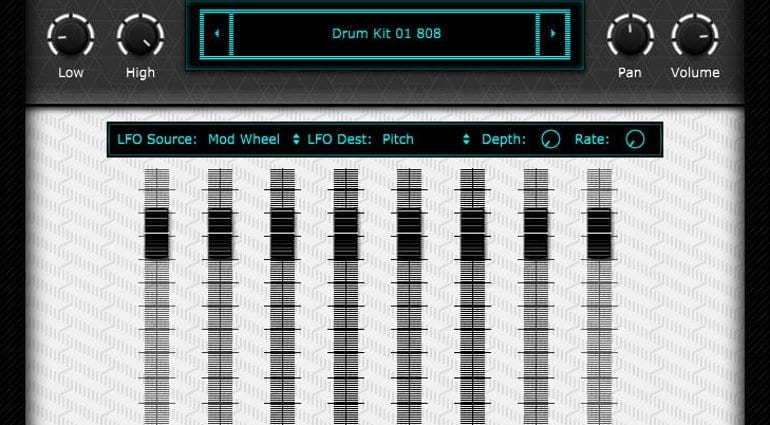 99 Sounds Drum Machine
99 Sounds has been publishing great free stuff for a long time, so you can count on its latest release as being of high quality. This time, 99 teamed up with SampleScience to develop a basic, but totally workable drum machine plug-in. It features eight drum sample slots with individual volume and pan controls, along with output routing. There are 12 built-in kits, with more to be added in future updates. The sounds come from 99 Sounds' Drum Samples pack, so if you have grabbed this one in the past, downloading the rompler might be redundant. The sounds include electronic and acoustic hits.
Drum Machine is available in VST and AU formats for Windows and Mac. Download here.
Image Sources:
HY multi-effect free plugin: hy-plugins.com
Tube Saturator Vintage plug-in: wavearts.com
99 Sounds drum machine: http://99sounds.org/vst-plugins/