Gibson and Gene Simmons to collaborate on new line of G² instruments
Rock star and shrewd businessman Gene Simmons has struck a deal with Gibson. The company recently announced a new multi-year partnership with the Kiss frontman on a custom line of G² series guitars and basses.
Gibson & Gene Simmons partnership
Gene Simmons and Gibson will be collaborating on a new series of instruments. The new G² range will offer guitar and bass collections across all the Gibson Brands, including Gibson, Epiphone and Kramer. All models will appear under the G² moniker.

G² Thunderbird Bass
The first model in the series, to be released later this year, is the G² Thunderbird Bass, available in Ebony with either Silver or Blood Red highlights. There might also be a Flying V bass and guitar in the pipeline.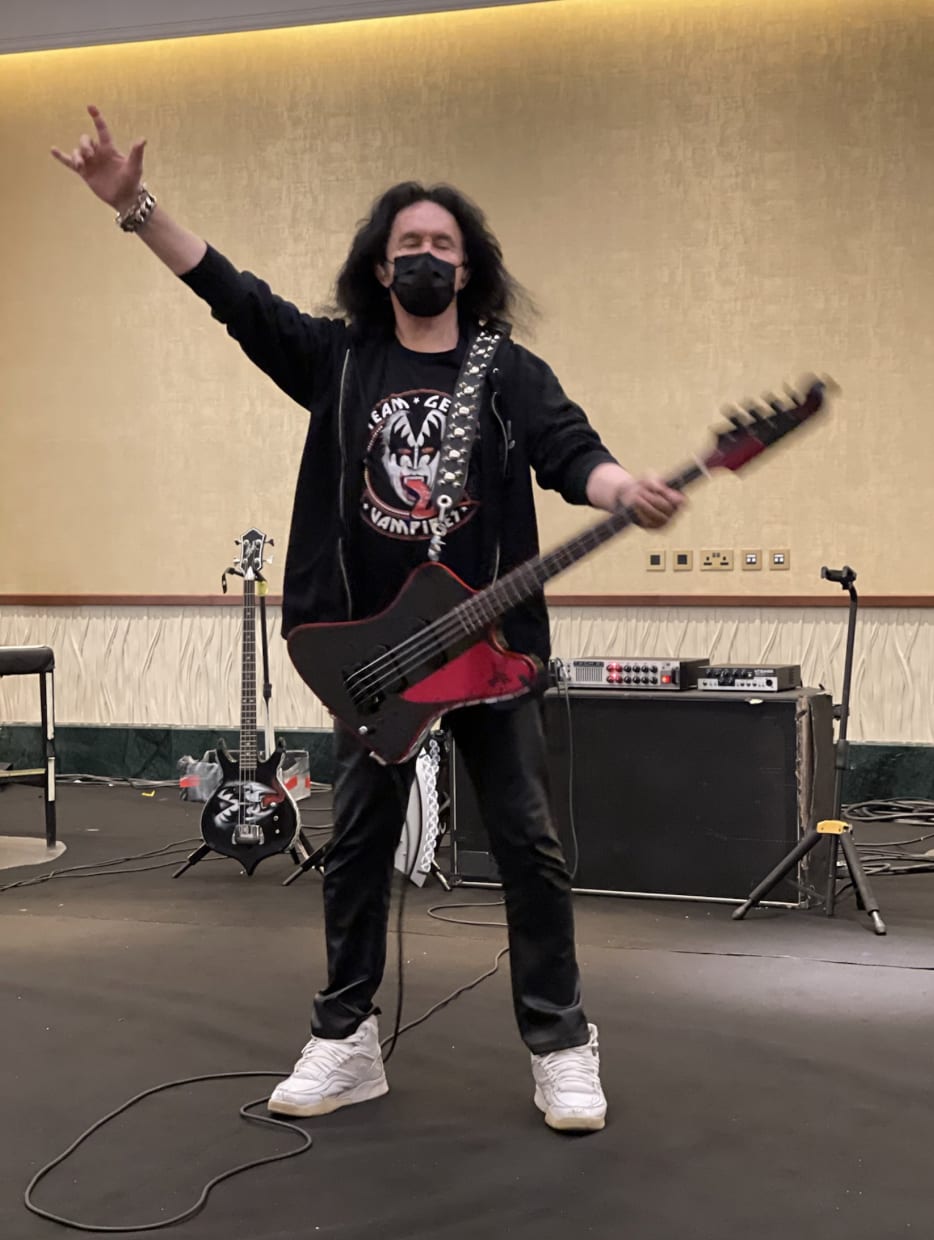 Simmons was spotted with a G² Thunderbird Bass just prior to Kiss's New Year's Eve show in Dubai. Gibson CMO Cesar Gueikian has also posted a preview of a forthcoming interview on his Instagram account of the Kiss star with Mark Agnesi.
"Gene Simmons is not only one of the most celebrated musicians and rock stars of all time. He is also an entrepreneur, record producer, actor and overall creative person. Gene's brain is always working, and I love that about him."When we first connected, we immediately engaged in the most interesting conversations about guitars, entertainment, and business. Our shared vision compelled us to explore a partnership that would include developing instruments and creating a new platform to entertain and inspire new generations of Gibson and Gene Simmons fans to create music. Expect epic things." – Cesar Gueikian
More Information
Image Sources:
G² Thunderbird Bass Ebony:Silver: Gibson
G² Thunderbird Bass Ebony:Silver: Gibson
Gene Simmons with his new G² Thunderbird bass: Twitter/Gene Simmons