Genelec adds 8331 & 8341 speakers to its RAW aluminum series
Genelec has added the 8331 and 8341 three-way coaxial studio monitors to its RAW aluminum models. Only the most popular models in Genelec's Studio, AV and Home Audio ranges have been receiving this treatment since 2020. It's an alluring combination of sustainability and industrial design that I'm personally fond of. Then again, I prefer the charm of hood rat setups…
Genelec 8331 & 8341 RAW speakers
The RAW versions of Genelec monitors need no painting and less finishing material which makes for a more environmentally friendly design. Considering these are manufactured at scale, it's definitely more than a drop in the ocean. There's also the aesthetics of the enclosure's recycled aluminum finish which gives each speaker its unique look and feel.
Launched in 2017, the 8331 and 8341 are 'super-compact' 3-way point source Genelecs. Like all RAW models, the 8331 and 8341 both feature Genelec's Minimum Diffraction Enclosure (MDE) design developed together with designer Harri Koskinen. MDE eliminates edge diffractions to help deliver a neutral frequency response and precise imaging.
The slimline enclosure is cast and finished to form an extremely rigid structure with large internal volume. This approach extends the frequency response, reduces resonances, and uses less damping material. Genelec's Smart Active Monitoring tech is present in both speakers. They integrate with GLM software for calibration and control over stereo, surround, and multi-channel setups.
Price and availability
The new monitors will be available from Genelec dealers (such as Thomann) soon. A portion of each sale is being donated to the Audio Engineering Society (AES) throughout 2022. The manufacturer continues its pledge which began in 2020 with the first RAW monitors launch and resulted in a sizable donation which helped sustain the organization during the most dangerous pandemic times. Genelec will once again contribute a share of the proceeds to AES this year.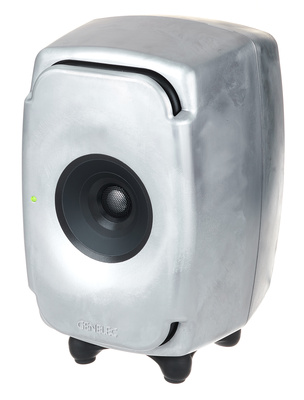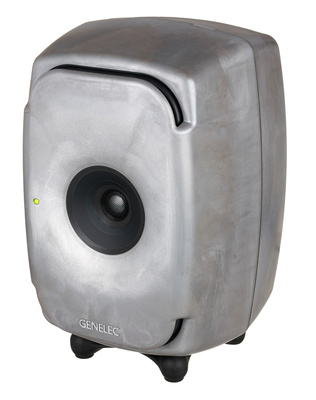 Learn more about the Genelec RAW series
Image Sources:
Genelec 8331 RAW: Genelec
Genelec 8431 RAW: Genelec