Deal: get the Marantz MPM-2000 condenser mic for EUR 99 while stocks last
Deal
Thomann is emptying its shelves off the Marantz MPM-2000 large-diaphragm condenser microphone. The microphone originally cost EUR 199, then the price was lowered to EUR 134, and now the mic is on its final sale – down to just EUR 99. The microphone is no longer manufactured, so this is your last chance to get the MPM-2000 in mint condition. Only 400 units are left at Thomann, so the sale is going until supplies last.
Marantz MPM-2000
Marantz is better known as a manufacturer of hi-fi equipment. We expect that the MPM-2000 may not necessarily be a neutral kind of mic, but rather the flattering type – particularly suitable for vocals, but also capable of recording acoustic instruments. The condenser microphone has a cardioid polar pattern and a 34mm capsule. The manufacturer specifies the sound pressure level limit at 137 dB, and the frequency response is between 20 Hz to 20 kHz. Further performance data indicates an impedance of 55 ohms and a signal-to-noise ratio of 80 dB.
The price-performance ratio here is reflected in the accessories. In addition to the microphone, you get a shockmount, a windscreen, and a transport case. Quite a nice little package.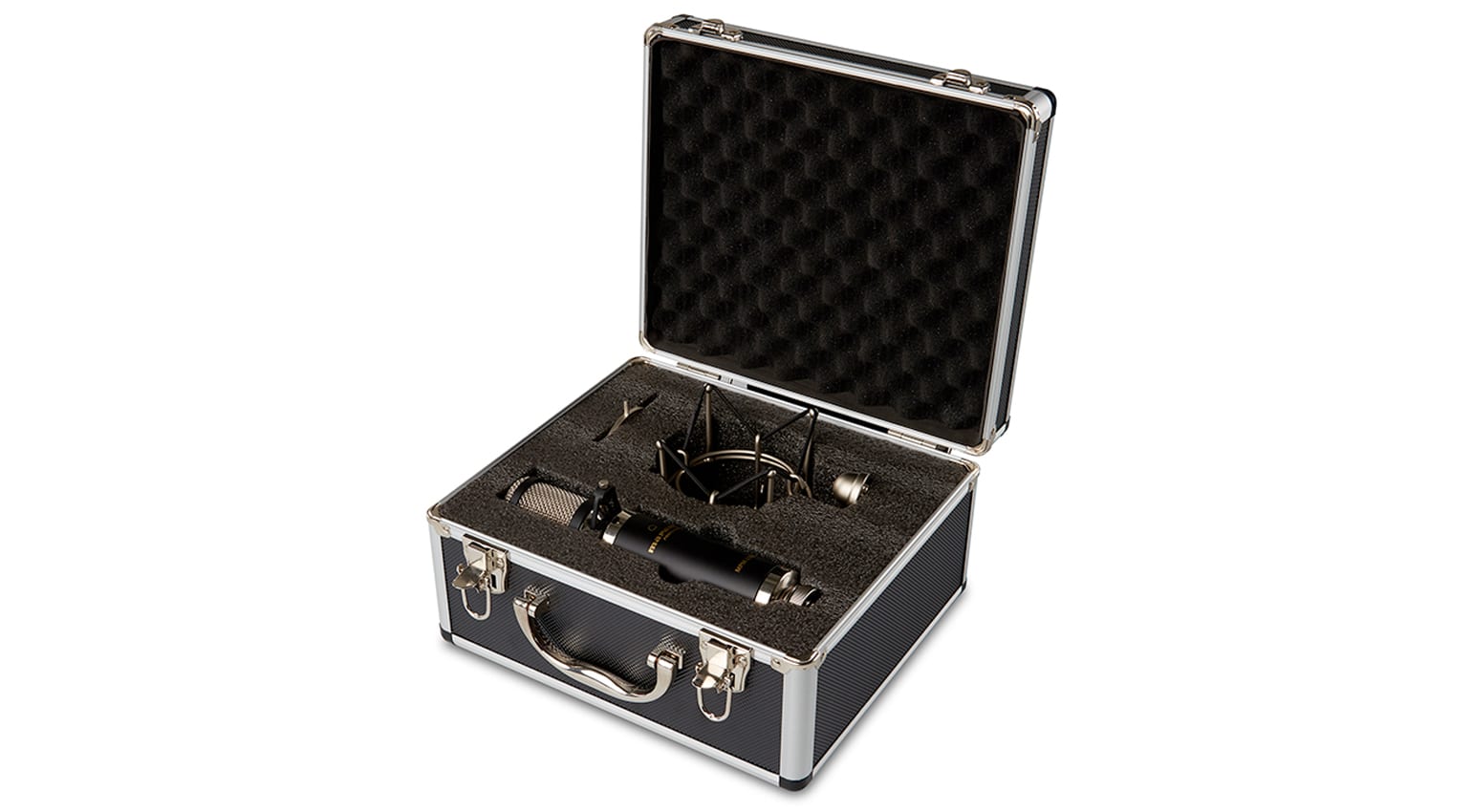 Now available for EUR 99
If you are looking for an inexpensive mic to start out, or want to expand your mic locker with a bargain mic that may bring a new sound to your collection, now is your chance. For EUR 99, the Marantz MPM-2000 looks like a steal!
Here you can find the deal at our partner Thomann. We get a small commission from sales via the affiliate link, which helps grind the Gearnews gears.