Deal: 25% off the Neumann KH 750 DSP studio sub
Deal
The Neumann KH 750 has just become a bargain, and who doesn't love a bargain? Thomann has just slashed the price of the KH 750 DSP studio subwoofer by a whopping 400 Euros! If you've been searching for a premium studio subwoofer, jump on this deal straight away. Thomann only has limited stocks of the Neumann KH 750 at this price: when they're gone, they're gone!
Adding accurate, meaningful bass is one of the most valuable additions to any home studio. Your mixes will translate better, you'll spend less time and money on mastering, and you'll enjoy a more inspiring creative process. Lots of so-called "studio" subwoofers are little more than warmed-over home-cinema designs. Not so with the Neumann KH 750 though; this is a bonafide, premium, studio-quality subwoofer.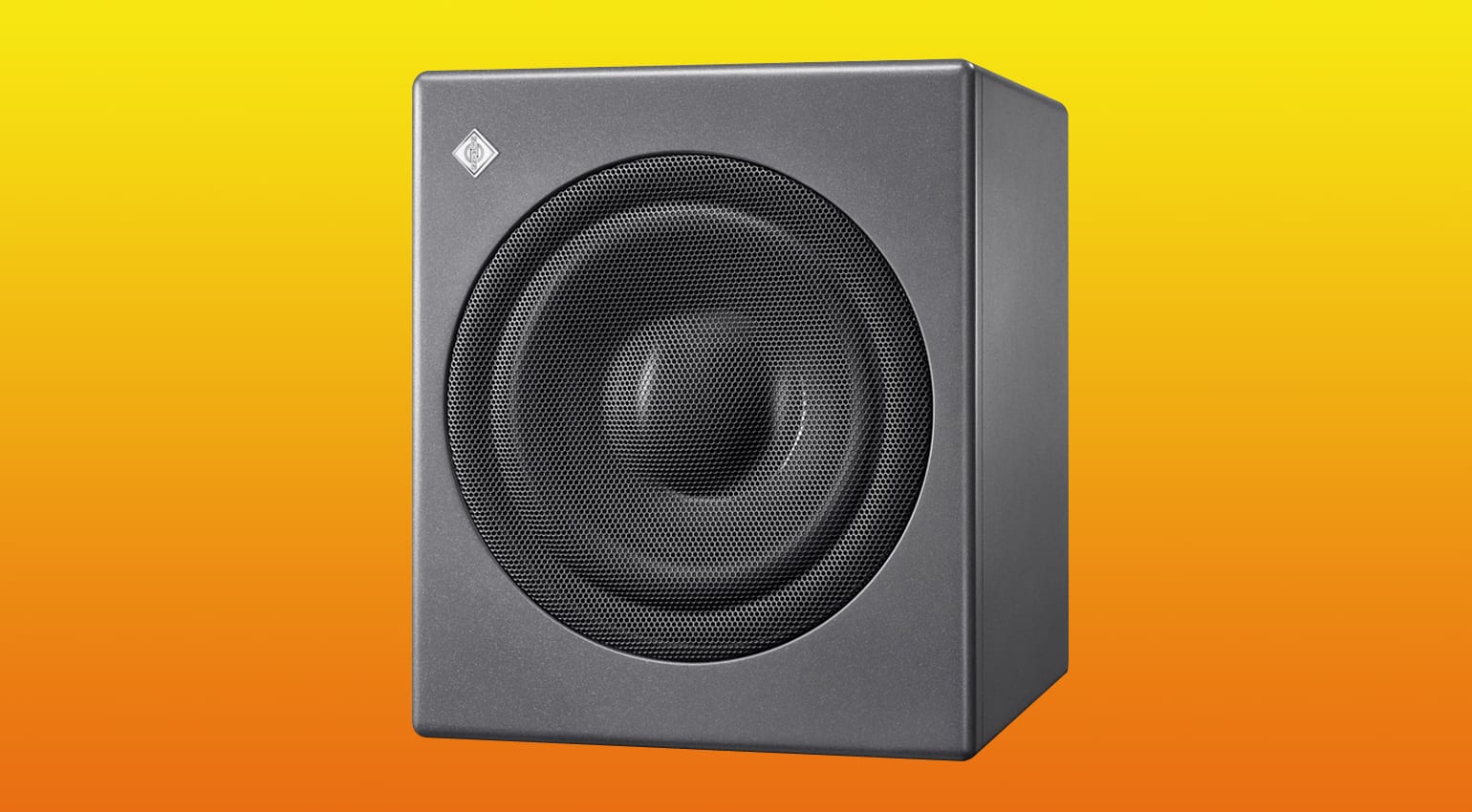 Neumann KH 750 DSP Subwoofer
The Neumann KH 750 DSP Subwoofer is designed by Neumann to offer "deep bass in a small space" and the specifications certainly back up that claim. Using a 10″ driver in a cube no larger than 383mm square, Neumann claim 18Hz – 750Hz frequency response (+/- 3db).  A built-in crossover makes connecting to your existing monitor setup super easy, either by balanced analogue or digital AES connections.
Neumann's free app makes it easy to control the inbuilt DSP of the KH 750; more than just a subwoofer, it becomes the speaker management system for your home studio. Time alignment, frequency adjustment, and more are possible once your subwoofer is connected to your wireless network. If you already own a pair of Neumann's active monitors, such as the KH 80 DSP integrating the KH750 is seamless and a "no brainer" decision.
If you own conventional active or passive studio monitors however, there's still a lot to be gained by adding the KH 750 to your monitoring setup. The KH 750's onboard DSP and crossover makes it easy to configure your monitor rig.
A Killer Deal – While Stocks Last!
If you're remotely tempted to add the Neumann KH 75 into your monitoring setup, jump on this deal straight away! There are very limited stocks at this price, and from past experience, these will sell out fast. Don't say we didn't warn you!
More Information
Image Sources:
Neumann KH 750 DSP Subwoofer: Neumann