Classic Gear -The Yamaha DX1: Owning and Recreating the King of FM
For this article in our Classic Gear series, we look at the Yamaha DX1. our resident digital expert Rob Puricelli opens the doors to his own synth collection. Ever wondered what it's like to own one of these FM monsters? Want to know how to recreate the sound? Read on as Rob takes us under the hood of the King of FM…
In 1983, Yamaha launched the DX7 into the world. Not even they could have imagined the musical and cultural impact it would have. Its sound, design, quality and price made it the biggest-selling and most popular synthesizer in the world at the time. I recently wrote about it to celebrate its 40th anniversary. But whilst the DX7 appeased the masses, Yamaha created their ultimate representation of FM synthesis in a characteristically excessive way.
A Little History
Yamaha had been working on FM synthesis as far back as 1973 when they first acquired the licence from Stanford University. It would be nearly 8 years before they brought an FM synth to market in the form of the GS-1. However, it was when they devised a method that allowed users to program their own sounds that they knew they were on to a winner. During the development of the DX line, a range-topping model emerged called the CSDX. The CS range had already established itself at the top of the analogue synth world and presumably, Yamaha wanted to cash in on that prefix.
Whilst at first glance the CSDX looks very much like the DX1, there were some key differences. Like the CS-80, the CSDX had a set of programming controls hidden under a flap on the right of the synth. There were also nine faders on the left. But this was clearly a work in progress and, towards the end of 1983, the DX1 emerged as Yamaha's flagship FM synth. Only 140 were ever made and each unit was assembled at Yamaha's Piano Division, so the build quality was exquisite. The price at launch was a mere ¥1,950,000 or $13,900 USD. That's roughly $42,337 USD in today's money!
The DX1 in Depth
Many people dismiss the DX1 as merely two DX7's in a box. True, its sound engine is essentially two DX7 tone generators that can be played as layers or splits across the keyboard. However, there's much more going on in the DX1 that sets it apart. Firstly, there's the physical construction. Its elegant wooden casing is Brazilian Rosewood, which is now a protected species and illegal to use these days. Then there is the full size wooden, weighted keyboard which is identical to the one used in the CS-80.
And just like its analogue cousin, that keyboard features polyphonic aftertouch. To top this all off, the DX1 has a much expanded user interface with extra LED displays. These give the user immediate control and feedback on numerous programming elements. Whilst there is still some menu diving to do, so much more is exposed as knob-per-function. This helps speed up the programming process.
More Than Meets The Eye
Enhanced features continue with dual cartridge slots and the ability to store Performances. Performances contain patch-specific settings that allow users to combine both sound engines with instant recall. The DX1 can store 64 Performances at a time, with more being importable via the ROM cartridge slots. Talking of which, there are two of these slots. This means that back in the day, the DX1 could have up to 196 patches available at any one time.
Finally, and not commonly known, is the fact that the DX1 has hand-picked DAC (digital to analogue converters) chips. Despite using the same BA9221 DACs as the DX7, Yamaha engineers would take boxes of these chips and test each one for optimal performance. Chips with the lowest noise were kept to one side then sent to the DX1 (and DX5) production lines. These lower noise examples of the DACs give the DX1 much improved sonic clarity that betrayed its 12 bit (companded to 14/15bit) limitations.
Living With the DX1
I've had a DX1 in my studio for a few years now. Its sheer physical presence is unavoidable yet still brings a smile to the face. Playing it is a real pleasure. A colleague once said of the DX1, "It is a true instrument. It's not what is inside the box, it IS the box". I couldn't agree more. Playing patches with polyphonic aftertouch is so rewarding. The level of expression it gives has to be experienced first hand. And those keys are a real treat. Not too heavy, nor too light. Each key is over a foot and a half long and perfectly balanced.
Despite having two engines, the DX1, like the DX7, is still mono at the audio outputs. Each engine has its own pair of audio outputs (Balanced XLR and unbalanced TRS) and there is also a combined output.  There are numerous pedal sockets, as well as MIDI and breath control.
Unsurprisingly, there were no commercial 3rd party sound libraries made especially for the DX1 or the DX5. There just wasn't a big enough user base, is my assumption. Many developers stuck with the more widespread DX7 and all those sounds could work on the DX1 anyway. But a few years ago, the team at HyperSynth came up with what I believe is the first ever set of 3rd party voices and performances. These are included on their HCard-705 cartridges, specifically made for the DX1 and DX5. These carts give you 400 banks per cartridge, including these newly programmed Performances.
Maintenance
When it comes to keeping these beasts in operation, you might think that being digital, there's less to go wrong. And when stuff does go wrong, it should be easier to fix. Oh that it were that simple! Whilst most of the chips are still available, some are increasingly difficult to get hold of. One of the most common DX1 faults is the power supply. Yamaha's PSUs of the day are notoriously susceptible to failure. My one has been rebuilt but I'm still looking for a modern unit that can output the somewhat unique voltages required. The display uses an electro-luminescent strip which comes with its inherent whine. Many people replace this with modern OLED displays. Me? I like mine to be as original as possible!
The DX1 uses tact switches instead of the membrane affairs on the DX7. These are much harder wearing, but can still be flaky when dust gets into them. With all that said, keeping a DX1 working is not too bad. But remember, there were only 140 ever made. Spares and donor machines are as rare as rocking horse poop.
Famous Users
As one might expect, the DX1 user list was typically made up of rock and pop's well-heeled. Much like other expensive synths of the day, many artists hired them in, along with a programmer. Pet Shop Boys famously used a DX1 in their first ever live TV performance on the BBC's 'Old Grey Whistle Test'. This unit, along with the two Fairlight CMIs, were owned by legendary keyboardist, Blue Weaver. Guy Fletcher of Dire Straits was another well known user who still owns his to this day. Make sure you check out Tom from Analogue Solutions recreation of this performance! (see videos below)
In my time, I have been in the same room as a DX1 about 5 or 6 times, which is a lot considering. 18 months after the launch of the DX1, Yamaha released the DX5. This had the exact same internals, with the hand picked DACs too. However, it was shoe-horned into a smaller, sleeker case. The keyboard gained three notes, but was a semi-weighted action like the DX7 and the polyphonic aftertouch became channel. And all those lovely displays went away too. But the DX5 was far more portable and WAY more affordable. Same great sound at nearly a quarter of the price. I have one of these too and its much easier to move and maintain!
Recreating the DX1 Today
FM synthesis is still massively popular today. Yamaha still fly the flag with their FM-X engine in the Montage and MODX+. There's also their Reface DX. The FM-X engine is 8-Operator, two more than the DX1's engines. And each operator has multiple waveforms. The DX1 simply has sine waves. You can layer 8 voices in the Montage or MODX+ so it more than exceeds what the DX1 could do.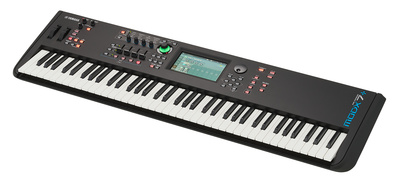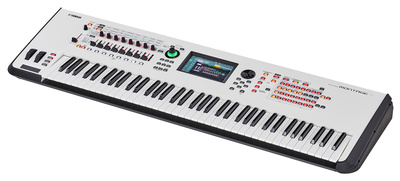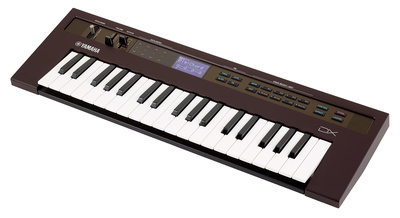 I'm a huge fan of French synth manufacturer, Kodamo. Their EssenceFM Mk.II synth takes FM to new levels of sound and programmability. Instead of having just 32 algorithms like the DX1, you can create any algorithm you like. It also has a staggering 300 note polyphony! Its voicing structure allows massive layering so it too goes way beyond the DX1's capabilities.
Don't forget that KORG also makes FM synths, including the opsix and Volca FM2. Their workstation range also has the MOD7 engine.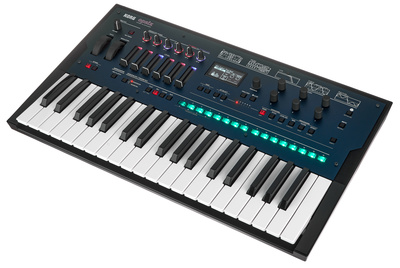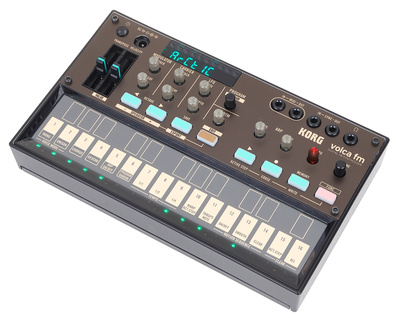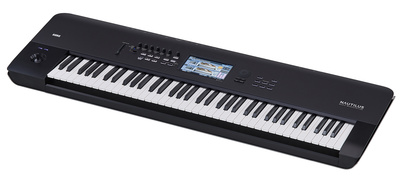 Software Options
When it comes to software, there are numerous DX7 clones out there. Strangely, only one gets close to emulating the DX1. That plug in is the brilliant Chipsynth OPS7 by Plogue. Not only is this a bit-accurate model of the DX7 sound engine, it allows you to layer two patches at a time in a single instance of the plug-in. In my opinion, OPS7 is the absolute closest and best DX7 clone available in software today. Sadly, it doesn't natively support the DX1's Performance patches. But fret ye not. A very clever individual has analysed the DX1's factory performance sysex and created OPS7 patches that replicate these performances!
Of course, you can simply have two instances of the likes of Arturia's DX7 V, Native instruments FM8, free plug in DEXED or even KORG's opsix native loaded up in your DAW. Reason users can make great use of newly available DX7 clone, PX1, which can also handle two DX7 sounds at a time like OPS7.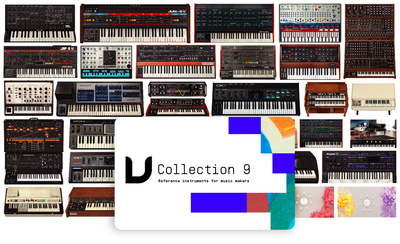 Arturia V Collection 9 Download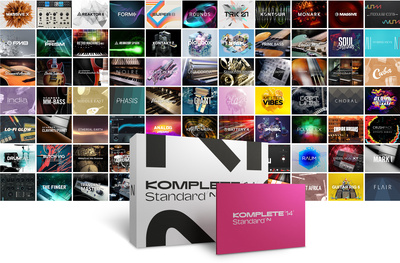 Native Instruments Komplete 14 Standard
In Conclusion
With only 140 examples out there, the chances of picking up a working DX1 are slim. Those chances decrease even further when you see what certain sellers are asking for them! Some people are simply asking ridiculous money. Others are more realistic. The DX1 was Yamaha's last extravagant folly. It sits up there with their very best work. It also sits up there as one of the all time great synths. Dismiss it at your peril though. The DX1 goes way beyond door bells and electric pianos. It is as expressive as a CS-80 and just as heavy!
Image Sources:
Yamaha CSDX: Yamaha
DX Brochure: Yamaha
Yamaha DX1 Top Down: Rob Puricelli
Playing the DX1: Rob Puricelli
Yamaha DX1 Inside: Rob Puricelli
Yamaha DX1 Lights: Rob Puricelli