CB Electronics XPatch-64 and XPatch2 Software: The Super Patchbay
Almost a year after the release of XPatch-32, CB Electronics has announced the new and expanded XPatch-64 patchbay. This is an analog 64×64 matrix with digital control enabled via the XPatch2 software. Let's dive in.
CB Electronics XPatch-64
The CB Electronics XPatch-64 analog patchbay offers a 64×64 matrix that enables switching without pops or latency. It has headphone monitoring on the front panel and lets you save up to 128 snapshots. Each input can be assigned to several outputs, and you can save and reload pre-configured signal paths at any time.
Apart from the four combo sockets on the front, all the connections are available as DB25 D-Sub. A USB port is available for computer connection.
The Ethernet connection and the MIDI socket are new. You can use the MIDI input with a MIDI controller to select snapshots (routing presets). As with the XPatch-32, you'll find the connection for the footswitch on the front.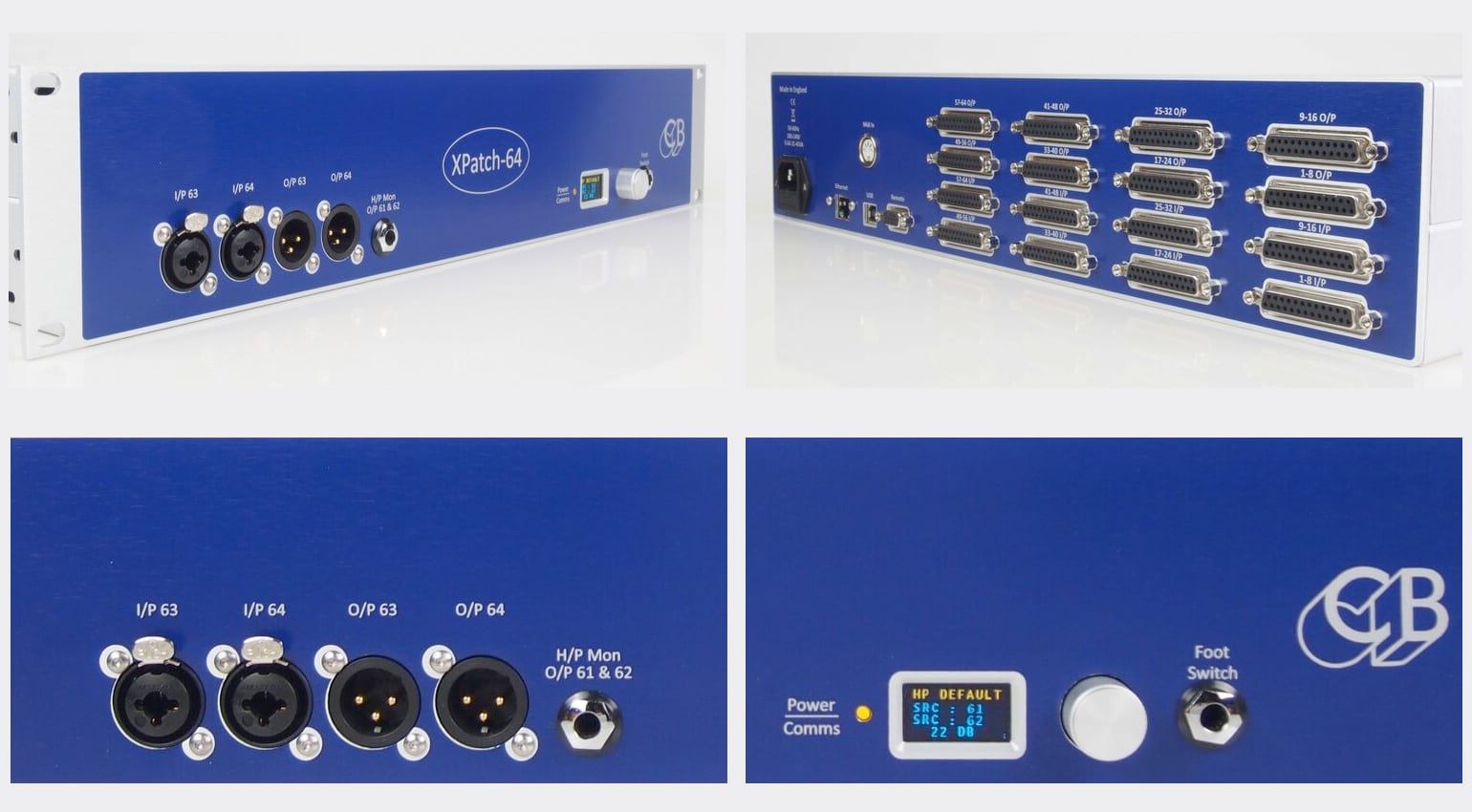 The high impedance input card option for inputs 57 to 64 allows the connection of guitar pedals, and makes the patchbay even more flexible. The input gain can be controlled on these channels, which definitely makes sense. Gain control is also available for all outputs.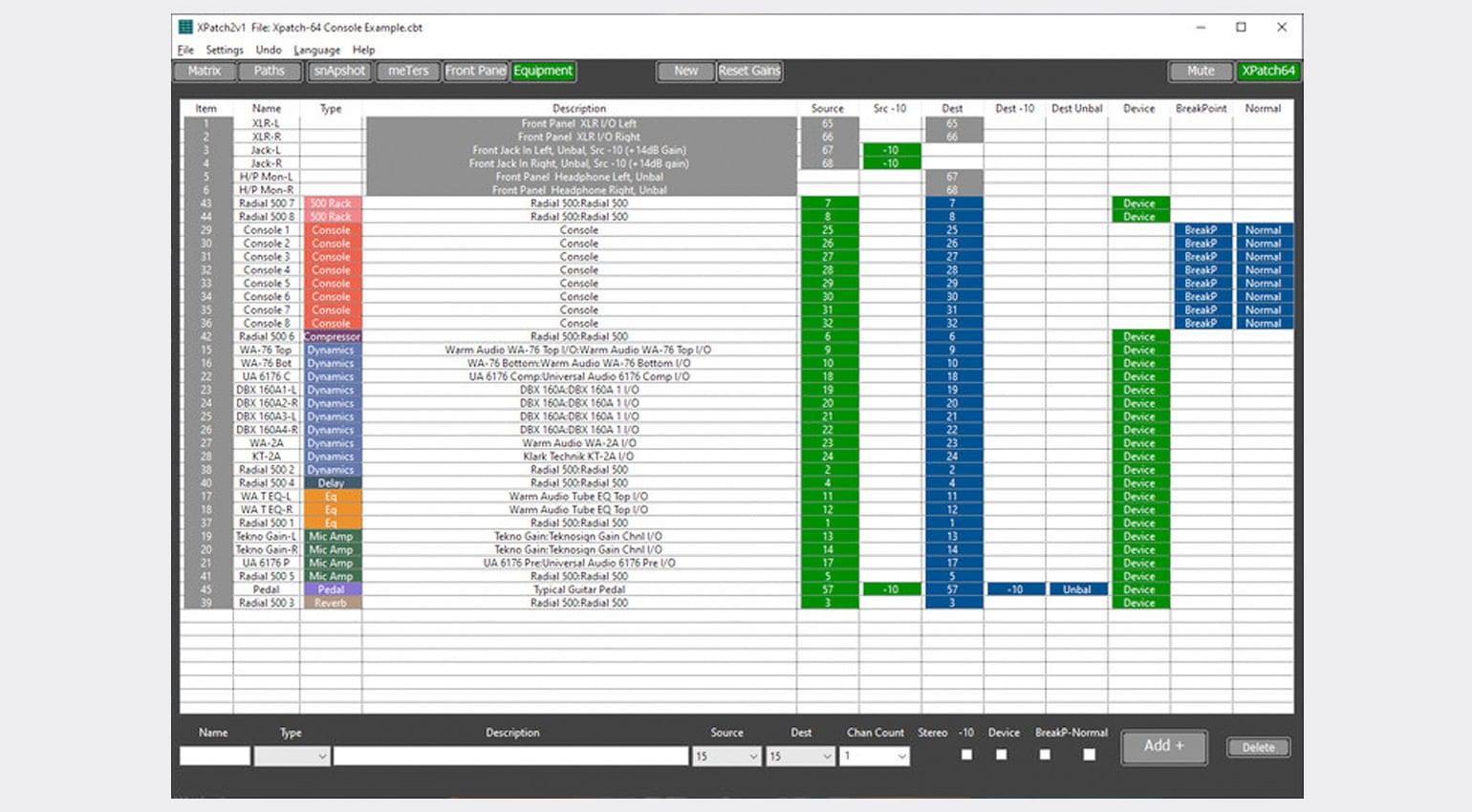 Configuration is made through the XPatch2 software. After the setup, you can operate the XPatch-64 without software from the encoder and the display on the front, or with a footswitch/MIDI controller. TouchOSC also enables control via tablet and smartphone. XPatch2 is compatible with macOS and Windows.
Availability and price
The manufacturer sells a limited number of devices for GBP 3800 – or just under EUR 4170. The regular price is GBP 4200, currently around EUR 4609. The XPatch-32 is also still available, expanded with the High Impedance I/O option and 5-pin MIDI I/O.
More information
Video
Image Sources:
cb-electronics-xpatch-64: CB Electronics
cb-electronics-xpatch2-software: CB Electronics