Brighton Bigbeat: How to sound like Fatboy Slim
While working with indie band The Housemartins Norman Cook aka Fatboy Slim began his electronic music journey by DJing and producing house music part-time. This led to the formation of the Beats International collective and projects like Pizzaman.
Although these projects were successful in their own right, with several UK Top 40 hits, Cook changed up his style even further when he started his solo project Fatboy Slim in the mid-90s.
Initially it began with its warehouse roots showing, but the sophomore release You've Come a Long Way, Baby (1998) remains one of the most impactful dance-styled electronica releases of all time.
The Fatboy Slim sound
Merging Hip-Hop and dance breakbeats with sampling ingenuity and acid synths, Fatboy Slim was built on a unique funk-filled formula, with a sound that crossed over into multiple international scenes.
Without further ado, let's take a look at some of the instruments that make up the core of the Fatboy sound!
Roland TB-303
Often mentioned by Norman Cook as one of his favourite instruments, the Roland TB-303 is not the most versatile of synthesizers nor was it ever designed to be. However, the 303 nevertheless became intrinsic to the Fatboy Slim sound from the 1st album.
Whether used as the centerpiece of the track like on Acid 8000 or in a more subtle role in the peak of Praise You, the 303 captured the rawness of rave culture as Fatboy Slim exploded onto the global music scene.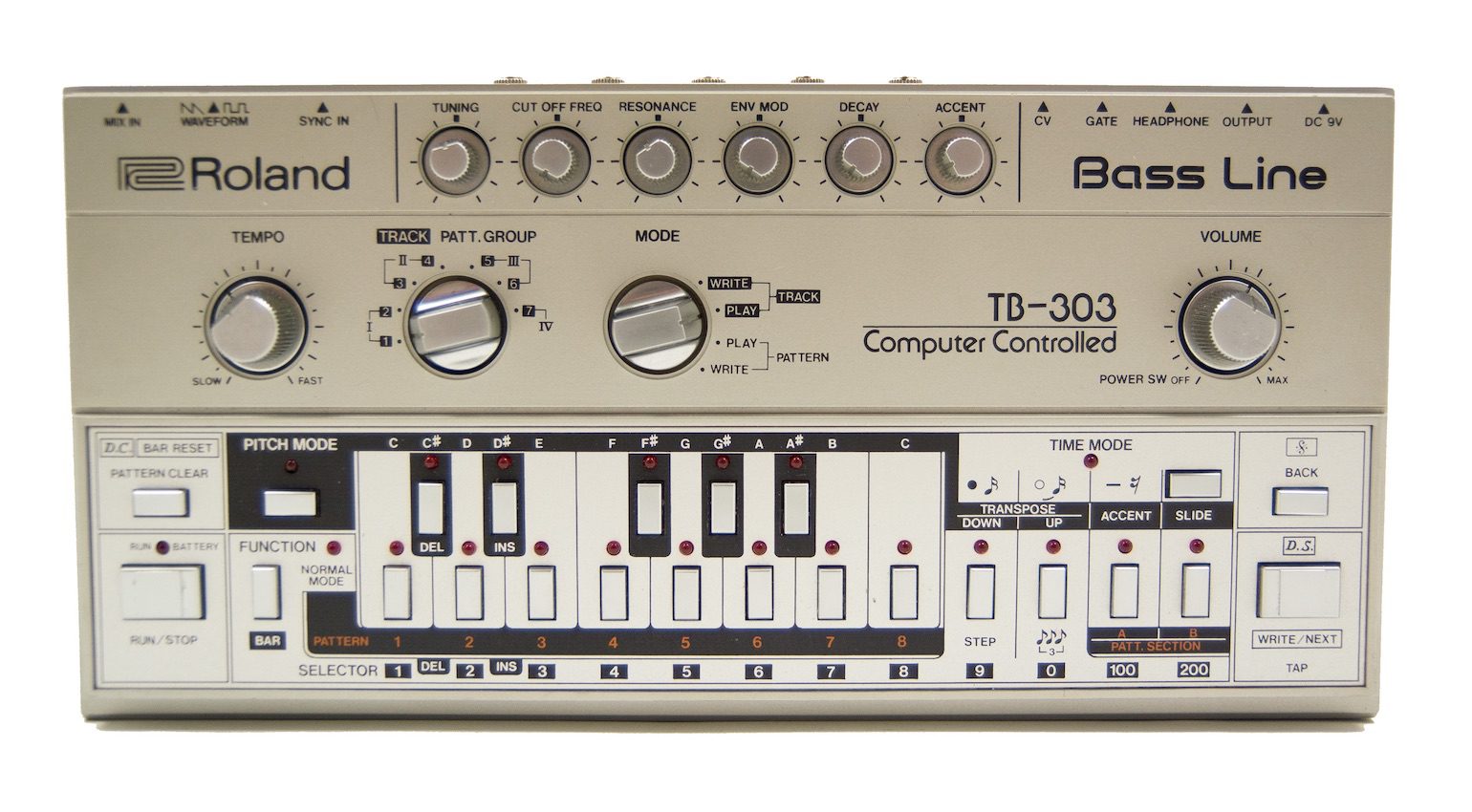 The TD-3-MO gives you a relatively affordable acid station with enough mods and added features to make a wider range of sounds.
AKAI S950
Although the S950 was overshadowed slightly by the S1000, it was still the first AKAI sampler to incorporate sample time stretching without altering the pitch. This meant you could create loops with a level of precision that was unmatched at the time.
Apart from the gritty sound we associate with AKAI samplers, Cook also used the sine wave of the standard Tone Program and combined this with his Oberheim Matrix-1000 to create deep sub basses.
Samplers changed drastically as DAW systems began to overtake them. Instead, they are now more creatively focused, with intuitive sequencers that provide standalone groove production tools like the Elektron Model: Samples.
Studio Electronics SE-1
The SE-1 is a rather beastly-looking (and sounding) analogue monosynth with some great synthesis parameters. While it has a three-oscillator architecture like the Minimoog, you get four envelopes with which to shape your sound.
This makes it an ideal choice for leads and basslines, as you can quickly sculpt lush expressive sounds. The parameters might not be surgical, but the SE-1 sounds unbelievably warm and organic in the right hands.
If you're looking for something compact and more affordable, the Roland SE-02 is one of the best-sounding synths in the Boutique series and has a 16-step sequencer.
EMS Vocoder 2000
The famous EMS Vocoder has been used by the likes of Kraftwerk and Georgio Moroder. The sound of the vocoder is something that just never seems to go out of style when placed in the right context, and Fatboy Slim is exactly that.
The 2000 model has 16 bands, and because it has an internal oscillator, you can use it with or without an input signal. You can hear it in use on Kalifornia, giving the track its outlandish sound.
Warm, organic-sounding vocoders are not exactly cheap, but you can find them in software plug-in format like the Orange Vocoder or pedals like the Electro Harmonix V256.
Sherman Filterbank
Run any drum pattern or sample loop through a Sherman Filterbank and you have a huge amount of creative control. Though it CAN blow your speakers, it's hard to create sounds that don't have a musical edge to them, regardless of how extremely you tweak them.
You can hear the Filterbank distinctively on buildups and breaks, where sounds morph from clean to distorted in a way that perfectly complements the theatricality of the Fatboy Slim production style.
They are rather pricey, but you can get the Filterbank in various formats from desktop, rackmount, and compact to the monster dual-rack version.
What are your favourite instruments used by Fatboy Slim? Please let us know in the comments below!
More about Fatboy Slim:
Videos:
*This post contains affiliate links and/or widgets. When you buy a product via our affiliate partner, we receive a small commission that helps support what we do. Don't worry, you pay the same price. Thanks for your support!
Image Sources:
TB-303: Oscidance
AKAI S950: Oscidance
Studio Electronics SE-1: Oscidance
EMS Vocoder 2000: Matrixsynth
Sherman Filterbank: Sherman