Best Sample Packs This Week: nylon guitar, trap loops, and a vintage keyboard
This week's sample pack roundup includes an expertly crafted nylon string guitar, a percussion set created from ordinary household objects and spaces, the perfect pack for trap and hip-hop producers, and a keyboard based on a 1980s classic.
Sound Magic Classical Guitar
Classical Guitar models a Kremona Solea, an expertly crafted nylon string guitar. It truly blurs the line between sample and modeling technology, and great lengths were taken to create this bundle of more than 2,300 samples. Using hybrid modeling technology, Classical Guitar works equally well as a sample library or as a virtual instrument.
As an instrument played in real-time you can switch between over 15 guitar techniques including vibrato, legato, glissando, and more. Timbre can also be changed in real-time to further emulate the intricacies of playing an actual guitar.
It's available for Windows/Mac 64-bit in VST and AU formats.
Klevgrand Productions Ting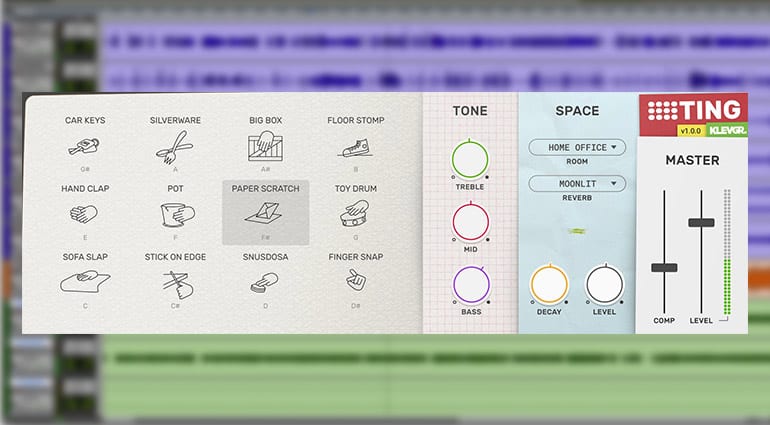 One of the more unique sample packs available, Ting takes its percussive sounds from ordinary household objects and acoustic spaces. In total there are 12 different sounds, each one multi-sampled for use in music production and sound design. Some of the sounds include things like hand claps, silverware, car keys, finger snaps, and more.
There are also on-board effects like EQ and compression, six reverbs, and five room impulses. The room sounds include such unique spaces as a kitchen, home office, and closet. It's a very novel idea that has utility in all kinds of music and sound design applications.
Future Loops Synth Trap Worx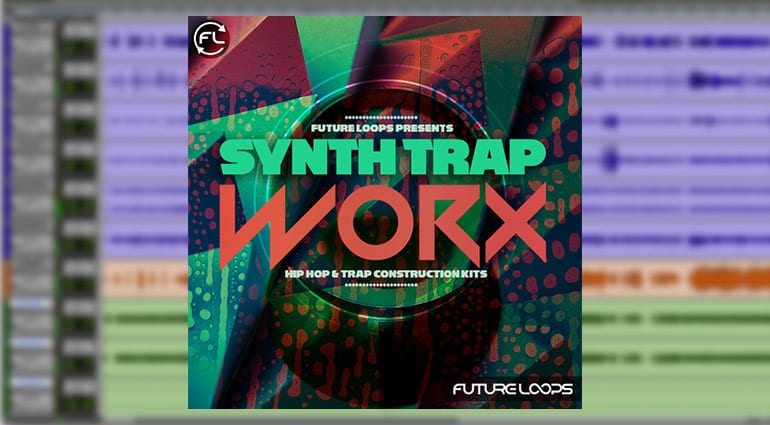 Trap and hip-hop producers may have struck gold with this collection of samples, loops, and kits – all royalty free. The 15 kits feature full drums as well as individual loops, and additionally there are over 90 drum one shots. It also comes with a number of melodic elements including synths, strings, pianos, brass, 808s, and more.
All of this content comes in 2GB of files in WAV and REX audio formats.
MB Vintage Keyboards M-Rage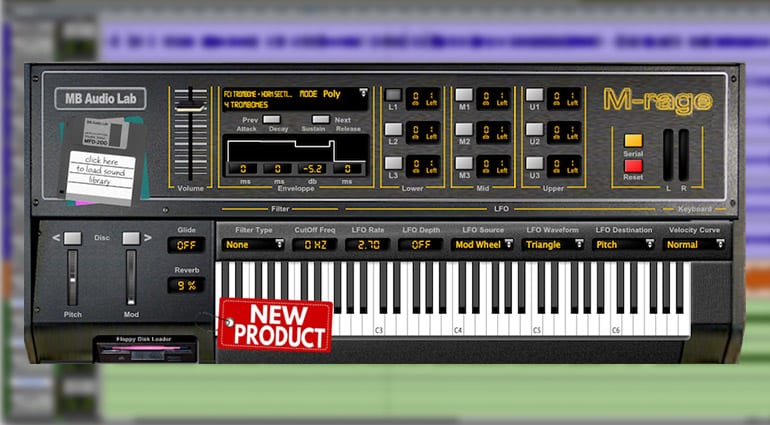 M-Rage is a sample-based synth – the Ensoniq Mirage – a favorite from the 1980s. The library includes 39 banks with 351 presets, stackable in groups of nine. Additionally, there are a number of presets included in the package used by artists like Michael Jackson, Bruno Mars, Duran Duran, the Eurythmics, and many more. The samples come in at a reasonable 637MB in VST and AU formats for PC and Mac.
Image Sources:
Sound Magic Classical Guitar is a VST/AU Guitar Sample Library samples form a customized mod version of Kremona Solea Artist Series Nylon Guitar.: sound magic
Klevgrand Productions Ting is a percussion instrument made by everyday household objects and spaces.: klevgrand productions
Future Loops collection of royalty free samples for trap and hip-hop producers.: future loops
New Vintage Keyboard sample pack from MB Vintage.: mb vintage