Best free plug-ins this week: KABIN, NA808 Overdrive Pro and Odin 2
If you're a guitar player, you're going to love his week's collection of the best free plug-ins. We've got a free emulation of one of the most beloved overdrive pedals and a universal guitar cabinet modeler. Also, one of the most exciting freeware synths of this year has now made it out of beta testing. Here's NA808 Overdrive Pro, KABIN and Odin 2.
Nembrini Audio NA808 Overdrive Pro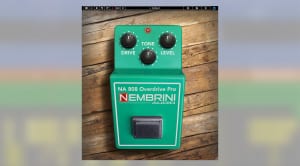 In music, the three digits '808' tend to refer to the ubiquitous analog drum machine from the early 80s. But let's not forget that a legendary overdrive pedal also used those numbers: the first edition of the Ibanez Tube Screamer, released just a few years prior. Nembrini Audio has modeled the famed pedal in great detail, including the JRC4558D chip used in this specific edition of the classic. You get the same three simple controls – drive, tone and level – for that classic sound right in your DAW.
NA808 Overdrive Pro is available for macOS and Windows in VST, VST3 and AU formats.
Analog Obsession KABIN
Further down your signal chain comes the speaker cabinet, and Analog Obsession has an exciting new freeware offering for this component of your sound. KABIN is a universal guitar cabinet modeler. You can create different speaker and cabinet models using the Size and Character knobs. The plug-in also lets you position the microphone in the center or off-axis. It's great to see this developer of some fantastic freeware plug-ins venture into the world of guitar cab modeling!
KABIN is available for macOS and Windows in VST, VST3 and AU formats.
The Wave Warden Odin 2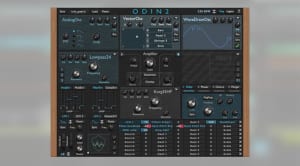 Odin 2 came out earlier this year to rave reviews. The plug-in is no less than one of the best equipped and most versatile freeware synthesizers, with a wide range of oscillator and filter models and heaps of modulation. Unfortunately, some of the early alpha and beta versions were still quite buggy. This has now been taken care of and Odin 2 has emerged from the beta testing phase. If you were put off by the bugs in earlier releases, now is a great time to give this massive free synth another chance.
Odin 2 is available for macOS, Windows and Linux in VST3, AU and LV2 formats.
Videos
Audio demos
Image Sources:
nembrini-audio-na-808-overdrive-pro: Nembrini Audio / Gearnews
analog-obsession-kabin: Analog Obsession / Gearnews
thewavewarden-odin2: TheWaveWarden / Gearnews