Best free plug-ins this week: dearVR MICRO, Crack and Vinyl
This week's collection of the best free plug-ins features a 3D panner for spatial positioning, a neat little transient designer and the reissue of one of the most beloved free plug-ins of all time. Here's dearVR MICRO, Crack and – yes! – Vinyl!
Check out our huge archive for many more free plug-ins!
Dear Reality dearVR MICRO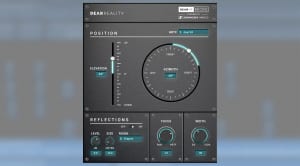 Dear Reality is known for sophisticated 3D audio tools for music and post production. Their latest free plug-in was developed in collaboration with Sennheiser and grew out of Sennheiser AMBEO Orbit. DearVR MICRO lets you position mono and stereo signals anywhere in a three-dimensional space – even above, below and behind you. There's also a Reflections section that lets you adjust the size and characteristics of the virtual room, and a new Focus parameter. Very cool!
DearVR MICRO is available for macOS and Windows in VST3, AU and AAX formats.
Surreal Machines Crack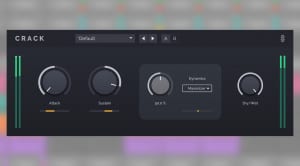 Crack by Surreal Machines is a simple transient designer that lets you shape the attack and sustain of a signal. It's based on the company's fully-featured Impact multi-band transient designer. Like Impact, Crack also features a limiter for peak reduction and analog-modeled clipping, and a maximizer. The developer says that it's light on your CPU, so this could be a great way to make some quick adjustments to the transients of your drums, loops and other signals.
Crack is available for macOS and Windows in VST, VST3 and AU formats.
Get Crack here (but don't get caught!)
iZotope Vinyl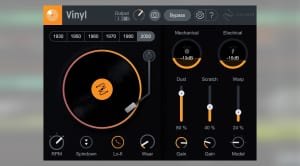 Yes, you've heard it right: Vinyl is back! The lo-fi plug-in first came out in 2001 and has been a staple in almost every producer's plug-in folder for nearly two decades. Countless samples have been launched back in time by Vinyl's tasty algorithms. Lately, the plug-in itself began to look more and more like a blast from the past. But iZotope hasn't forgotten its roots: They've just brought the beloved classic up to 2020 specs. Vinyl has received a flashy new GUI and a brand-new lo-fi feature.
Vinyl is available for macOS and Windows in VST, VST3, AU and AAX formats.
Videos
Image Sources:
dearreality-dearvr-micro: Dear Reality / Gearnews
surreal-machines-crack: Surreal Machines / Gearnews
izotope-vinyl-2020: iZotope / Gearnews