Alto Bluetooth Total 2 and Ultimate add streaming to your live gear
If you've ever wished you could stream your Bluetooth device to your live sound gear, then the Alto Bluetooth Total 2 and Bluetooth Ultimate could be just the ticket!
Alto Bluetooth
We've all been there: you're working an open mic night, a charity event or a corporate job. Then our heart sinks as you have a smartphone shoved in your face and told "my backing track is on here". You look at the smartphone and, as you feared, there's no headphone socket to plug in your trusty 3.5mm jack plug.
So, what do you do?
This is a problem that's getting more commonplace. Whilst we as sound engineers might roll our eyes, smartphones and tablets are most people's primary music players. One solution is if your mixing desk allows for Bluetooth connectivity.
But what if you don't have that option? Thankfully Alto has come up with a couple of super-neat solutions in the form of the Alto Bluetooth Total 2 and the Bluetooth Ultimate.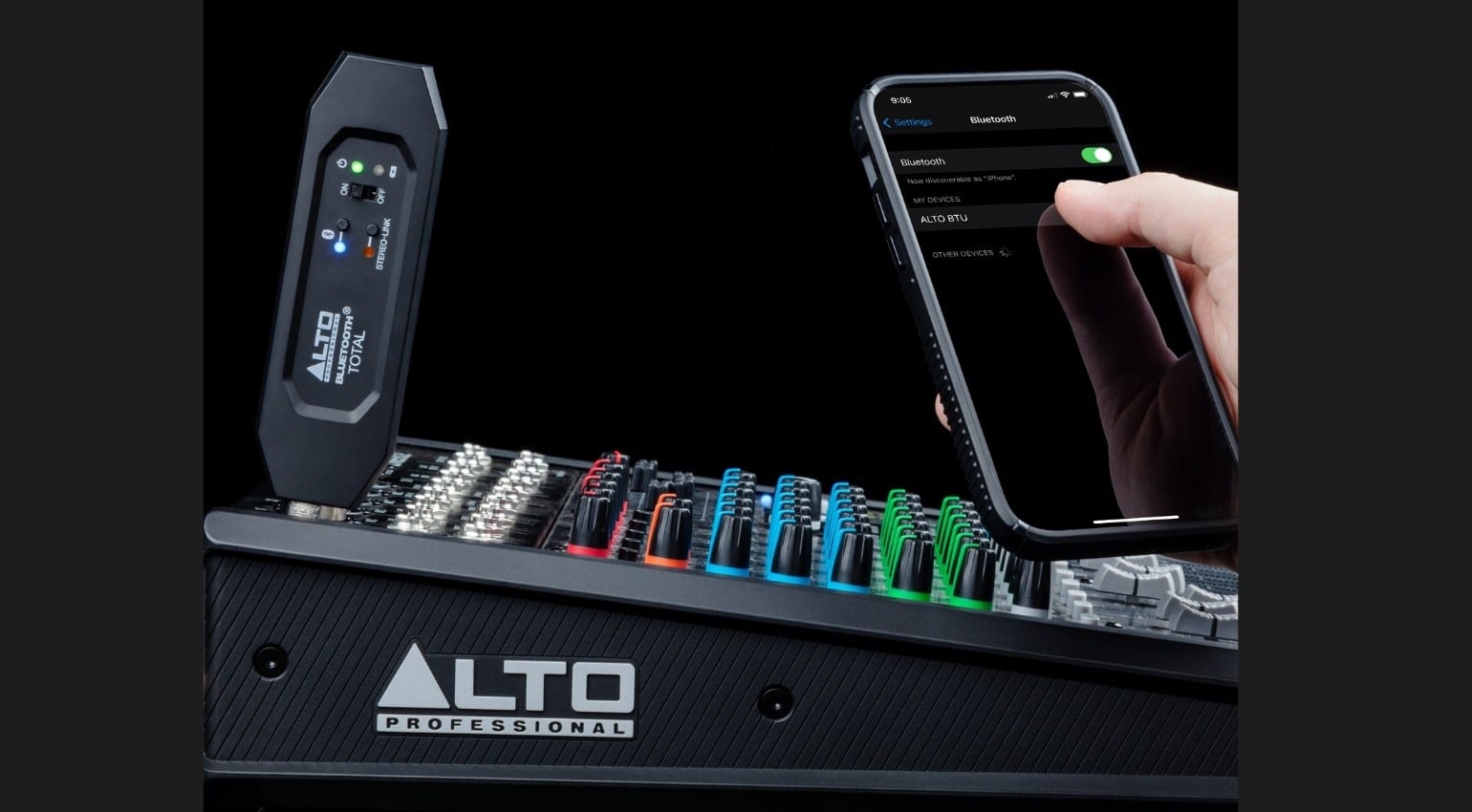 Bluetooth Total 2
Let's start with the Bluetooth Total 2. It's a rechargeable, battery-powered "dongle" that simply plugs into an analogue XLR input socket. Of course, that input socket could be anything: the mic channel of a mixer, the input of a powered speaker.
Undoubtedly it's a super useful gadget most of us could have done with at some point. Importantly, the Bluetooth Total 2 is only a mono device. If only they made one with a stereo output…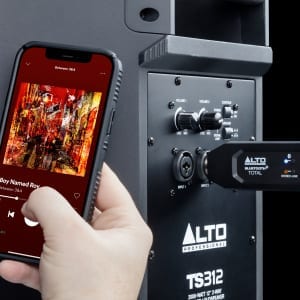 Bluetooth Ultimate
And here it is! The Bluetooth Ultimate follows the same "plug-in XLR dongle" form factor but has an additional XLR output. That means using any old XLR cable you can take the second output and feed in stereo. Of the two units, this is the one I think makes the most sense for most engineers to keep in your kit bag. On the other hand, you can pair two of the Bluetooth Total 2 receivers to form a stereo pair.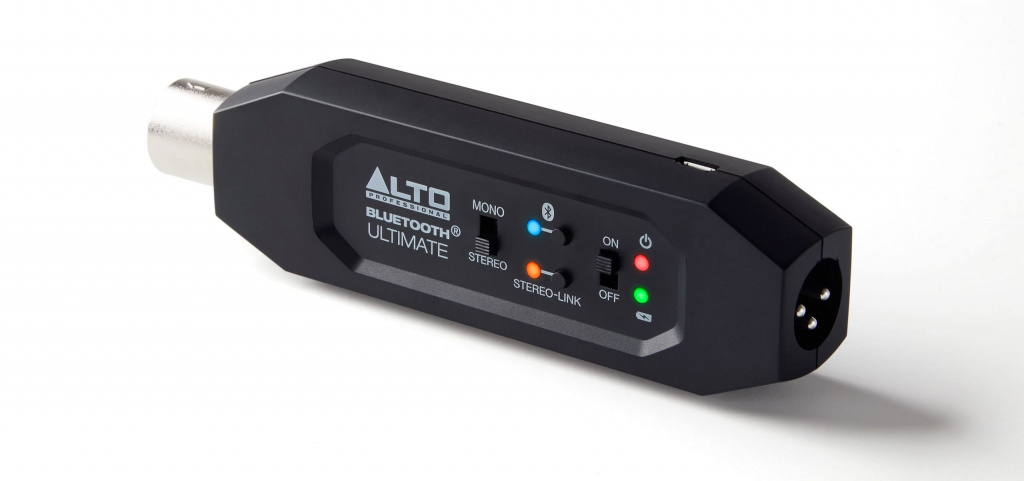 One for the kit bag?
We've all got that bag full of adaptors and interface cables that's got us out of a sticky situation. I would suggest that (price pending) the Alto Bluetooth Total 2 or Bluetooth Ultimate deserve to be in that kit bag.
More Information
Image Sources:
Alto's clever Bluetooth Total 2 could just save your bacon: Alto
Alto Bluetooth Total 2: Alto