Mackie M*Caster Streaming Mixer: "The Ultimate Live Streaming Solution"?
The Mackie M*Caster is, so the company claims, "The Ultimate Live Streaming Solution". If you've been looking for a simple audio interface for your Twitch show, then Mackie may have the answer.
Mackie M*Caster
The chances are that if you've bought a compact mixer, sometime in the last two decades, then it might have been a Mackie. This innovative company from Woodinville USA pretty much created the compact mixer marketplace. I can't help but feel, however, that in recent years Mackie's lost some of its creative edge. Is that about to change with its latest release, the Mackie M*Caster?
So, what's this new mixer/interface all about? With the huge explosion and growth in the streaming and podcasting arena, it's perhaps no wonder Mackie has entered the game. In 2020, Mackie released a range of podcast microphones, but at the time I couldn't help but feel it was a rather token offering.
Now, however, Mackie's given us a proper live streaming interface, and on the face of things, I think they could be on to a winner. Let's dig into the specs, shall we?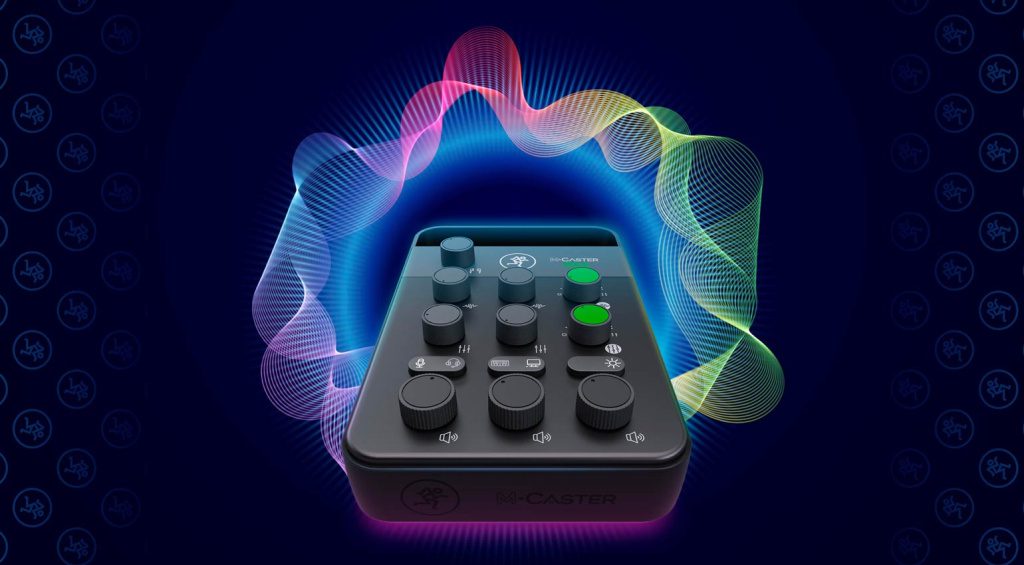 Clever Connectivity and Fabulous FX
My first impressions are that Mackie's industrial design team has got the M*Caster spot on! It's available in black or white with RGB LED underlighting and has clear controls with functions grouped together under single knob control.
Contour FX groups vocal processing presets under a single knob. There's also the StreamFX voice changer that I can see being of interest to Twitch streamers and gamers alike.
Connectivity is simple but well thought out: you'll find a USB computer connection, a mic input with Phantom power, and an array of 3.5mm analogue inputs and outputs. The latter means you can connect your headphones, monitors and other line-level stereo sources such as keyboards, etc.
When you buy a M*Caster, you receive a perpetual license to Accusonus' ERA Voice Leveler and De-Esse plugins. Additionally, you also get a 3-month subscription to Accusonus' suite of tools including voice processing, sound effects and background music.
Finally, for those on the go, you can even power the M*Caster with an external battery!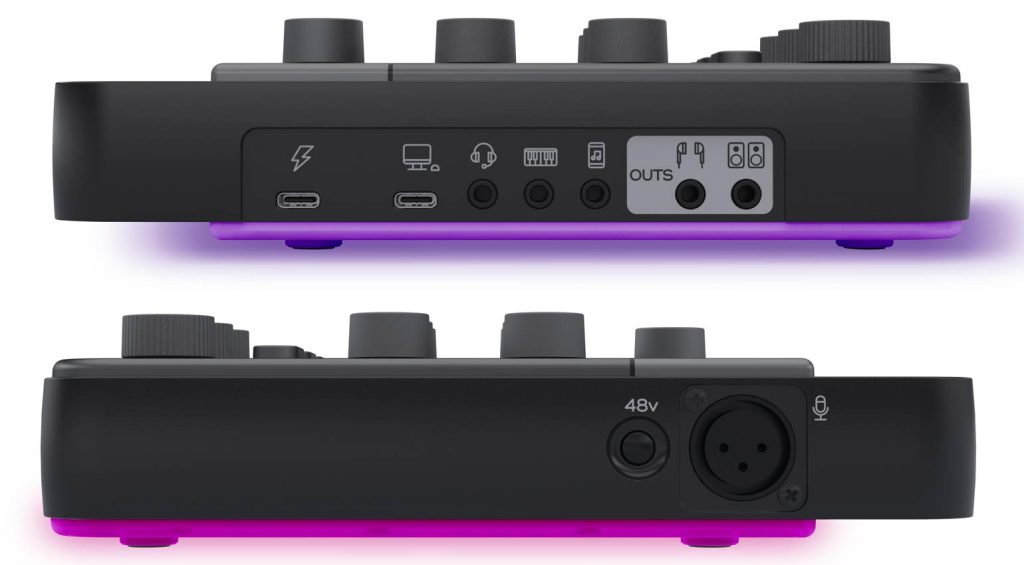 Is Mackie back in the game?
On the face of things, this is an impressive release from Mackie. It looks like their R&D team is in touch with the kind of users coming to music tech in this modern world.
If I had a criticism, I'd have liked to see a 2nd USB input rather than a 3.5mm input for smartphones. That aside, and for the price, the M*Caster could well be the new "entry-level" podcast interface.
More Information on Mackie M*Caster
Image Sources:
Mackie introduces the M*Caster: Mackie
mackie-m-caster-live-streaming-mixer: Mackie