5 things to remember when running music software on your new M1 Mac
It's been a year since Apple launched their M1 based Macs and so should you upgrade to one?
In 2020, Apple released its Apple Silicon M1 Macs to a huge wave of interest in the audio community. Since then, rumours have surfaced about M1X models due to be released in a few weeks. So what are the benefits and drawbacks of switching to an M1 Mac now, in October 2021? Before you commit, read this! Here are 5 things you should take into consideration before wading in.
M1 Mac Software Updates
I've been running my Apple M1 Mac Mini* for just over 6 months now and in that time I have encountered a number of pitfalls and workarounds for various software issues. Some of these are things that most users will encounter, and so I decided to share some simple tips on what to expect, regardless of whether you're a new user or an existing owner struggling with compatibility issues.
1. Native vs Rosetta 2
Many DAWs are still running under Rosetta 2, Apple's translation software that allows you to run non-native programs on your Apple Silicon machines. It currently works with DAWs including Ableton Live, Cubase, Pro Tools and Studio One. At the time of writing, Ableton released a Beta of Live 11.1 that will run natively on Silicon based machines. There's also a working beta of Reaper, too.
Most of these DAWs will also be running your plug-ins under Rosetta 2 as well, so you won't need to do anything.
Some applications already run natively on M1 processors including Apple's Logic Pro. Using native apps puts more processing power at your disposal. However, I have encountered many plug-ins by third parties that will not authorise natively within Logic Pro whilst it runs natively.
If you're tearing your hair out trying to get your favourite plug-in to work, there is a trick you can try that works on some plug-ins within Logic Pro – but it's a last resort.
The Rosetta Trick
The trick to getting some of these to authorise is relatively simple. Be aware that it is still a compromise and so you won't achieve optimum performance by doing this. First, you need to navigate to your Applications folder and locate the Logic Pro application. Now right click on the Logic Pro icon and tick the box which says open using Rosetta.
In this mode, Logic Pro should now authorise most third-party plug-ins and allow them to run smoothly within Logic Pro. Once they are authorised, you can close Logic Pro completely, go back to the Applications folder, and right-click on the icon to have it run natively once more. This appears to allow the majority of older plugins to work without making the system unstable.
My most recent SSL plugin updates also used this approach to get Logic Pro to recognise and authorise some of them, so it would appear that even newly written plug-ins may need you to take this approach as well.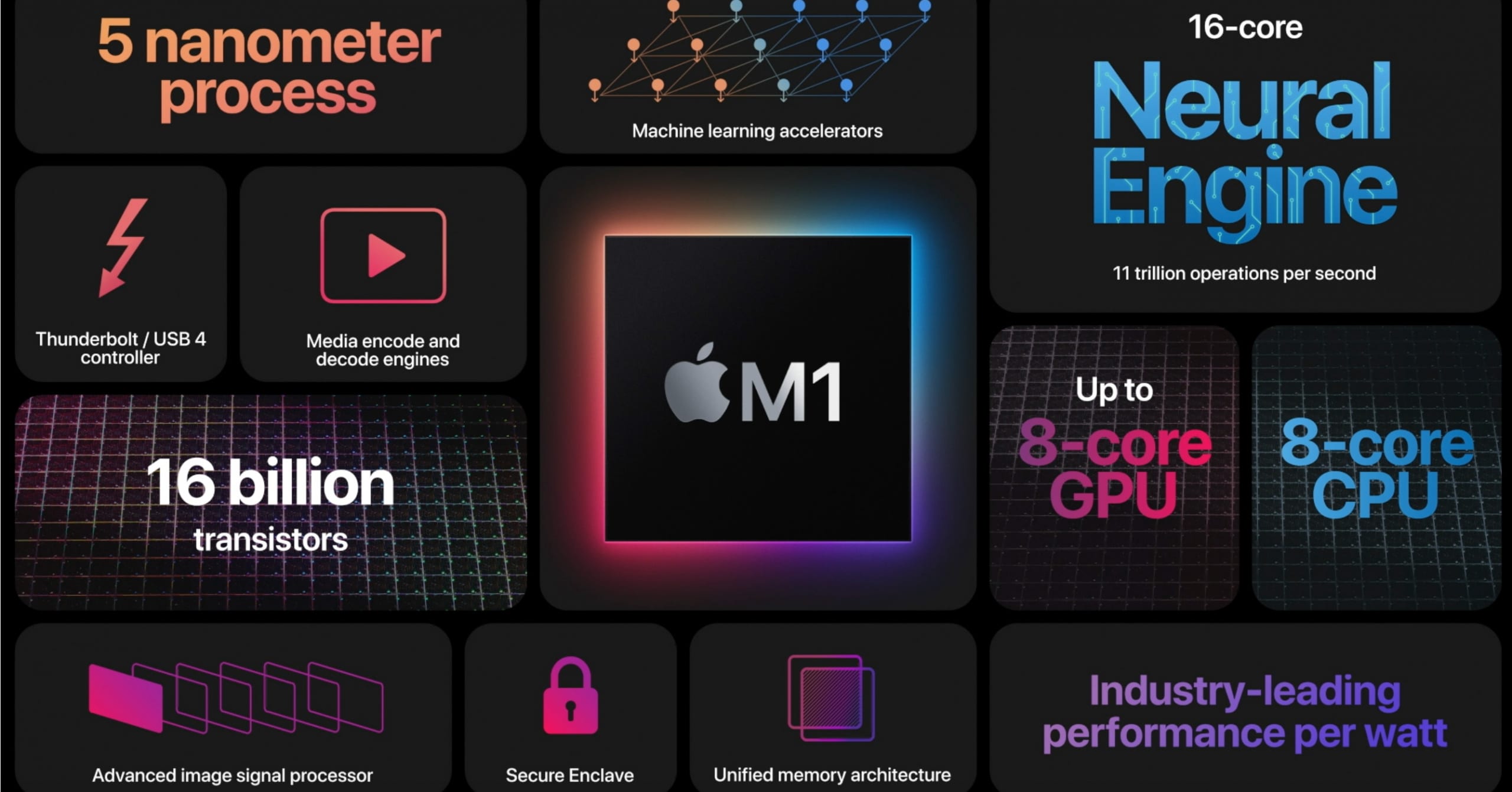 2. Utilising all your M1 Cores
Some DAWs will allow you to choose how many cores of your M1 processor you can use. This is important to know as you can tell your DAW to use all 8, giving you the maximum performance.
Fire & Ice
The Mac's system memory is automatically allocated, so we don't need to worry about that. But by choosing to use all 8 of our M1 cores we can attain much better performance, meaning more plug-ins and more virtual instruments. The Apple M1 has 8 cores, with two clusters. One is made up of 4 high-performance cores – the Firestorm Cluster – which use more energy. The other set is composed of 4 high-powered cores – the Ice Storm cluster – which aren't as high performance but use a lot less energy. Let's use all of them!
Again, using Logic Pro as an example, go into Preferences and then Audio. There you will find that Logic Pro natively chooses Automatic for Processing Threads. This is not ideal and will only give you half your cores. Click on this and manually change this to 8 so that Logic Pro accesses all your cores.
3. Logic Pro Performance Meters
Once you have told Logic Pro to use all 8 of your cores, you can see them at work by clicking on Performance Meter from your Control Bar. If you haven't yet activated the Performance Meters, you can do so by customising the bar from the drop-down menu on the Control Bar's right-hand side.
Other DAWs have similar options to Logic Pro. Make sure you go to Preferences in your DAW and activate as many cores as possible.
4. No more 32-bit apps
Apple's M1 processors will not run older 32-bit applications, and neither will Catalina and Big Sur operating systems. The new Monterey operating system is about to be released soon, too. So now is the time to update your old applications from 32-bit to 64-bit versions where possible.
I recently went through the update process for all my apps and plugins. Unfortunately, I have lost lots of my favourite older plugins. If you have yet to purchase an M1-based system, you may want to double-check all your existing software for compatibility. There are still many music applications that have not updated their existing code to 64-bit.
My old Ableton Live Suite no longer runs, and I have lost all my favourite D16 plugins as well. Sure, I can upgrade my Ableton products, but it is an added cost. D16's plugins aren't yet ready, so they are currently lost to the wheels of progress. Another important piece of software for me was Line 6 Helix Native. It initially worked fine, then it decided to die after an update to Big Sur on my system.
So if you're toying with the idea of updating now, you may want to hold off doing big system updates for the time being. Other companies state specifically that some of their products will run, but that they don't officially support M1 yet. A major example of this would be Native Instruments. I've found that I can run Battery and Kontakt fine on my M1 Mac Mini with no issues. But if I were to run into any problem, I can't contact NI for help because it's not yet officially supported.
5. Should I update to an M1?
Overall, my experience has been positive. Despite missing some of my favourite tools at the moment, I have an insanely fast system in my home studio. I purchased the most basic M1 Mac Mini system with 8GB RAM and a 256 SSD*. I own a number of Intel-based Mac systems with much higher RAM and larger drives, but my little M1 based Mac Mini destroys all of them in terms of performance.
On top of the performance boost comes the M1's other big advantage. This little Mac Mini runs silently, and also runs really cool, making for a great music-making machine. Sure, there are some teething problems; many software companies are behind the curve on updating their software and drivers. My main advice to anyone thinking of buying a new M1 or M1X based Mac is to double-check all your software first, as you may find that some of your favourite music programs or driver software for your audio interfaces is not yet working on Apple's Silicon-based systems.
Yes, a lot of companies have caught up in the last year, but some of the smaller companies and older software may not be viable for quite some time.
Have you encountered any other problems and have found workarounds? Please get in touch and let me know your tips and tricks, or add them in the comments section.
If you're committed to getting an M1, you can use the links below to our affiliate partner, Amazon.com – we get a small commission on each sale which helps support Gearnews.
More Information
* Affiliate link
Image Sources:
Apple Mac Mini 2020 M1: Apple
Rosetta 2 on Big Sur: Jef Stone
Apple M1 SoC: Apple
Maximise your Processing Threads in Logic Pro: Jef Stone
Logic Pro Performance Meters: Jef Stone