Thomann Cyber ​​Week: Top Deals on Studio and Podcast Gear
Expired
Thomann is celebrating Cyber ​​Week, which means deals, deals, deals! You have until November 30th to enjoy some great bargains. Here is a small compilation of the most exciting offers in the field of recording and podcasting. If you are shopping for guitars and effects, do check out this post as well! If synths are your thing, they've got some nifty discounts here.
AKG Podcaster Essentials Bundle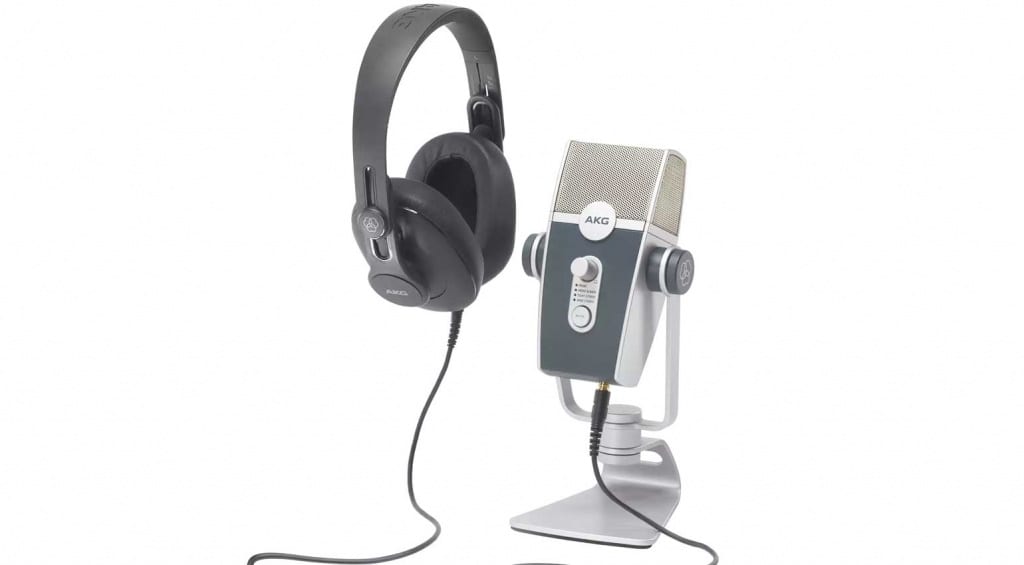 With the AKG Podcaster Essentials Bundle you can get started with recording podcasts right away. The only thing missing here is a computer and recording software, but Audacity is free and plenty good! The bundle contains the AKG Lyra USB microphone and AKG K-371 studio headphones. You save 10.25 percent during Cyber ​​Week and pay 219 euros (instead of 244 euros). Here is the deal at Thomann *
the t.bone SC 430 USB desktop set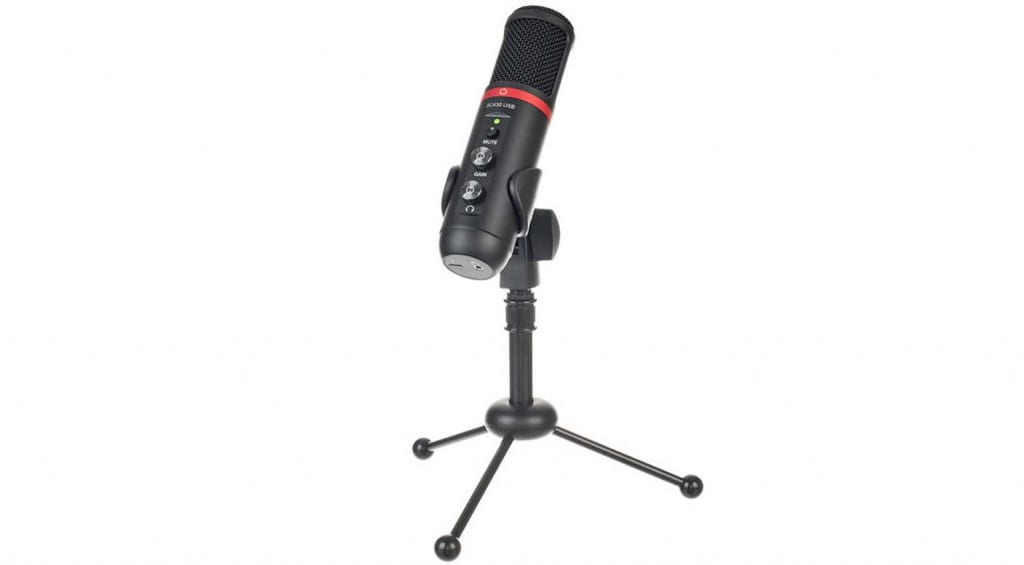 And another great offer that is aimed at podcasters. The t.bone SC 430 USB desktop set is already cheap per se, but Thomann has turned the price screw again and made a little over 20 percent savings for you. 55 Euros (instead of 69 Euros) for a large diaphragm microphone with USB port. You also get the right accessories: microphone clip, table stand, USB-C to USB cable and USB-C to USB-C cable. Here is the deal at Thomann *
Zoom H1n Blue Limited Edition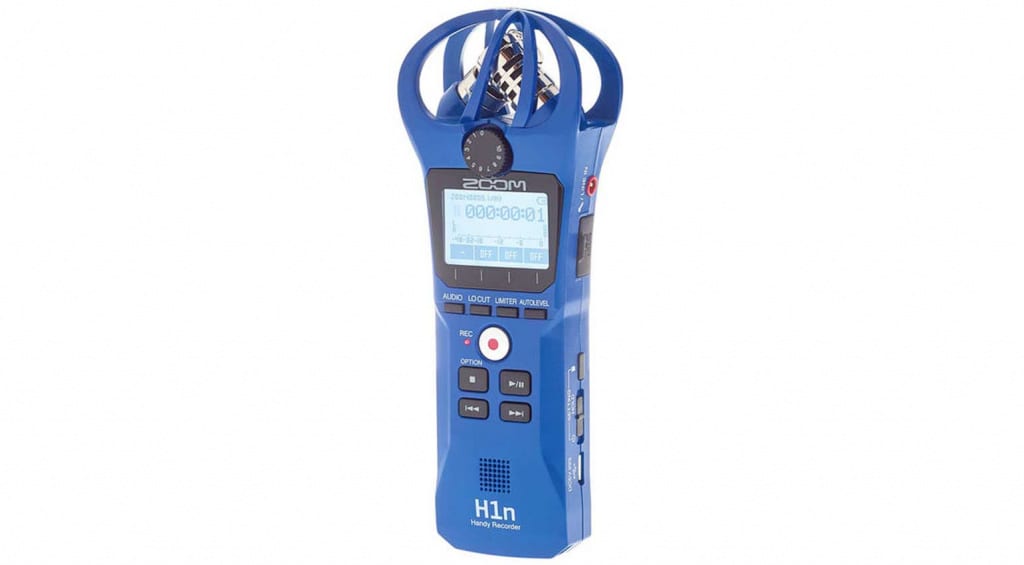 If you want to make some stereo recordings on the go and are looking for an inexpensive recorder to do so, check out this deal. Recordings in 24 bit – optionally also as MP3 – are no problem with the Zoom H1n Blue Limited Edition. And a 3.5 mm stereo jack for line signals is also available. The recording is done on micro-SD and micro-SDHC cards. You can also briefly listen to the recording via the built-in monitor speaker. You get 20.69 percent savings, which means 69 euros (instead of 87 euros). Here is the deal at Thomann *
If you need even more features, you should definitely check out the Zoom H4n Pro, which you can get with a 12 percent discount for 149 euros (here's the deal at Thomann *)
Sonarworks Reference 4 Studio Edit. w Mic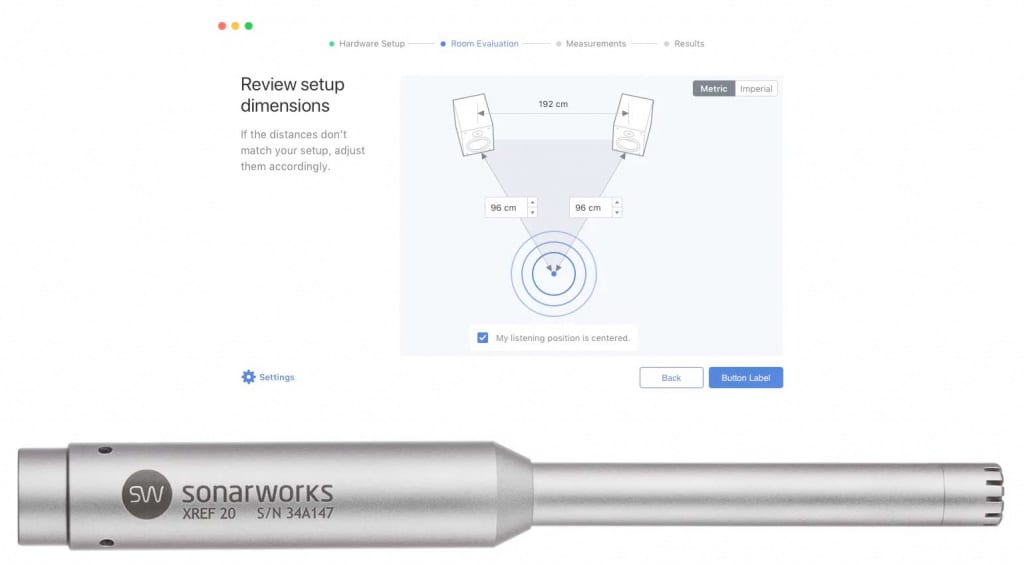 With this set you adapt the sound of your speakers to the conditions of the room. The result should be better mixes. The software takes care of that, using the included measuring microphone to record the properties of the room beforehand. A very interesting concept. Use the discount of almost 32 percent and buy it for 179 euros (instead of 262 euros). Here is the deal at Thomann *
Rode NT5 MPB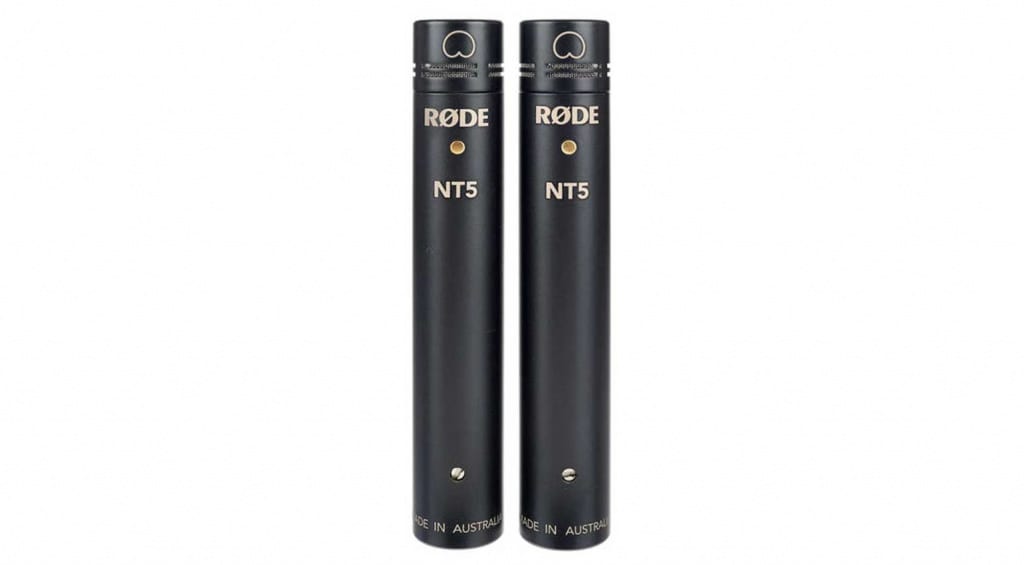 Fancy a matched pair small diaphragm condenser microphone? The NT5 is suitable for recording acoustic instruments, overheads or live applications. Due to the narrow cardioid polar pattern, it is also very suitable for voice recordings. With this deal, you save a little over 17 percent and pay 239 euros (instead of 289 euros). Here is the deal at Thomann *
Yamaha HS 7 MP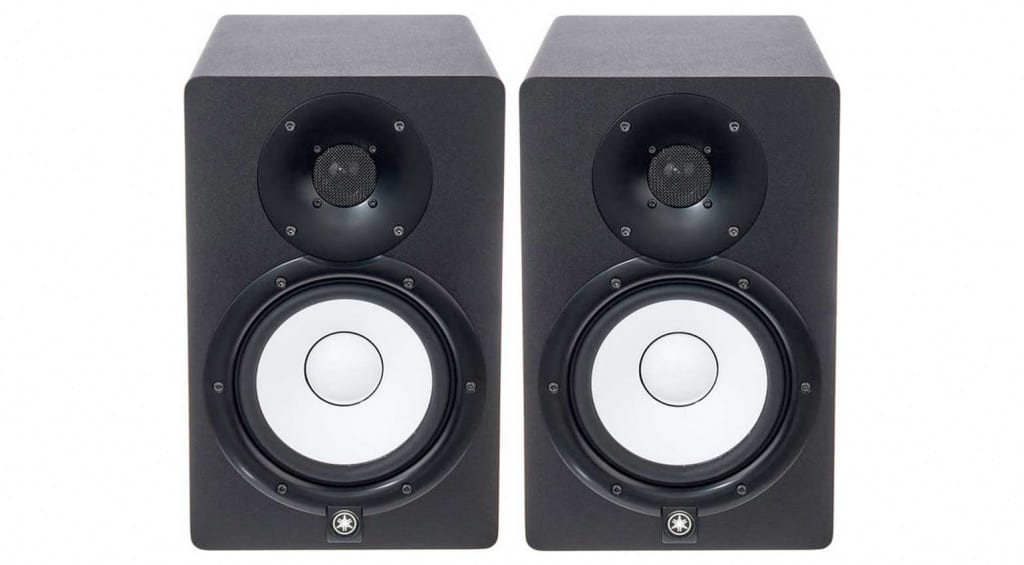 And another matched pair! This time, however, there are two monitor boxes, the Yamaha HS 7 MP. Admittedly, the savings of 6.4 percent are not particularly big now – but the price in itself is a blast. With a frequency response of 43 to 30,000 Hz and two inputs (XLR and jack) as well as settings for room adjustments, you are well positioned with this monitor. You can get this limited special model for 439 euros (instead of 469 euros) as a pair! Here is the deal at Thomann *
KRK Rokit RP7 G4 White Noise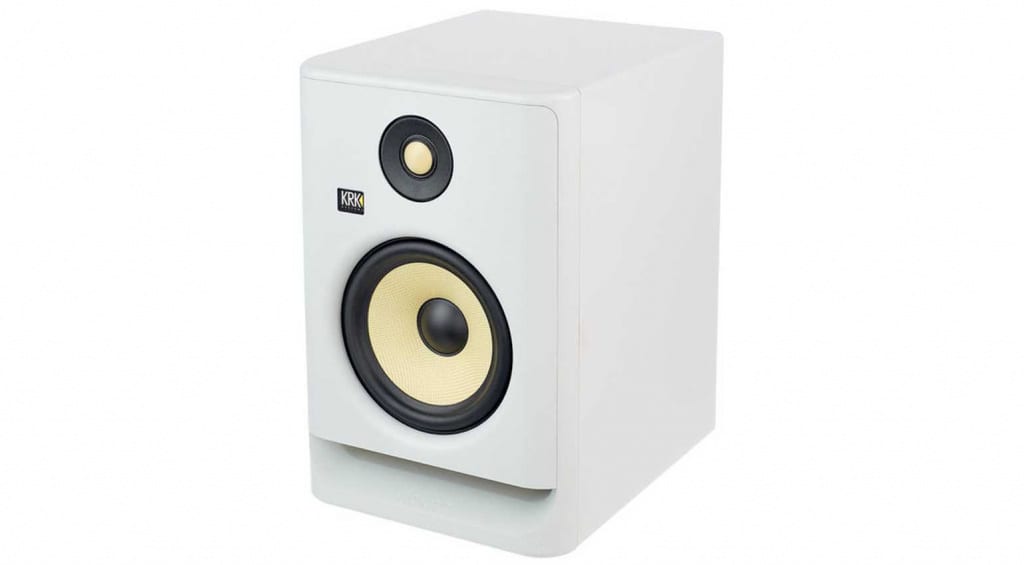 Unfortunately not sold as a pair, but a discount of at least 16 percent is there nevertheless: The KRK Rokit RP7 G4 White Noise is the white edition of the popular studio monitor from KRK. You get a 6.5-inch glass aramid woofer and 1-inch glass aramid tweeter, which cover a total frequency range of 42 to 40,000 Hz. Further extras are the integrated brickwall limiter (protects against damage) and 25 DSP-based graphic EQ presets. You can correct the room using the KRK app (iOS + Android). During Cyber ​​Week, you pay 149 euros (instead of 225 euros). Here is the deal at Thomann *
Tannoy Reveal 802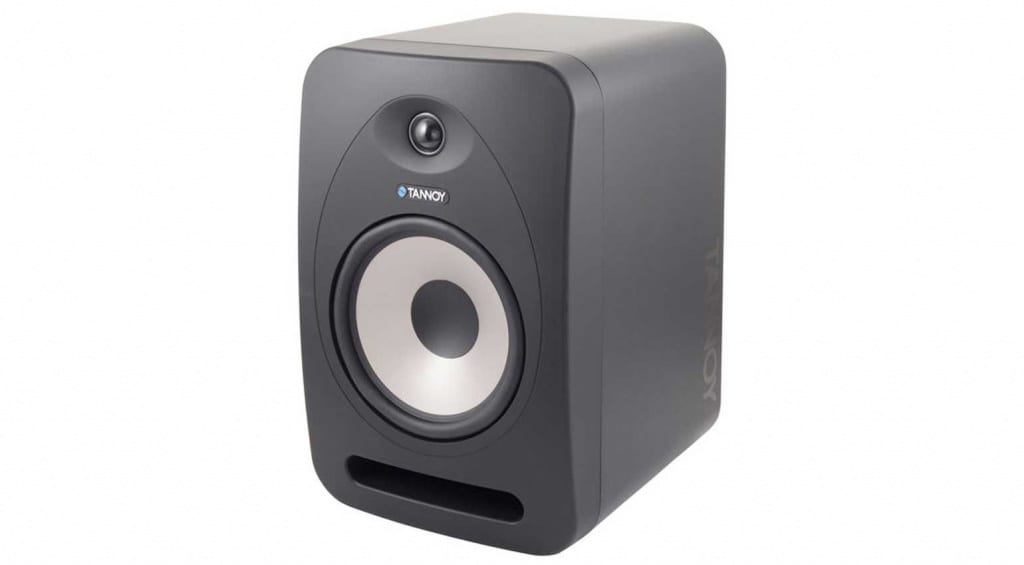 And another active near-field monitor on offer. Reveal 802 gives you an 8-inch woofer and a 1-inch tweeter. The frequency range from 42 Hz to 43 kHz is impressive (and of course heard). You get an XLR and jack input, and you can even connect a smartphone, tablet or similar device via the additional input for mini jack. You get a 12.58 percent discount and pay 139 euros (instead of 159 euros). Here's the deal at Thomann *
Also, for just 79 euros you can get the Reveal 402 during the campaign (here at Thomann *).
MOTU UltraLite AVB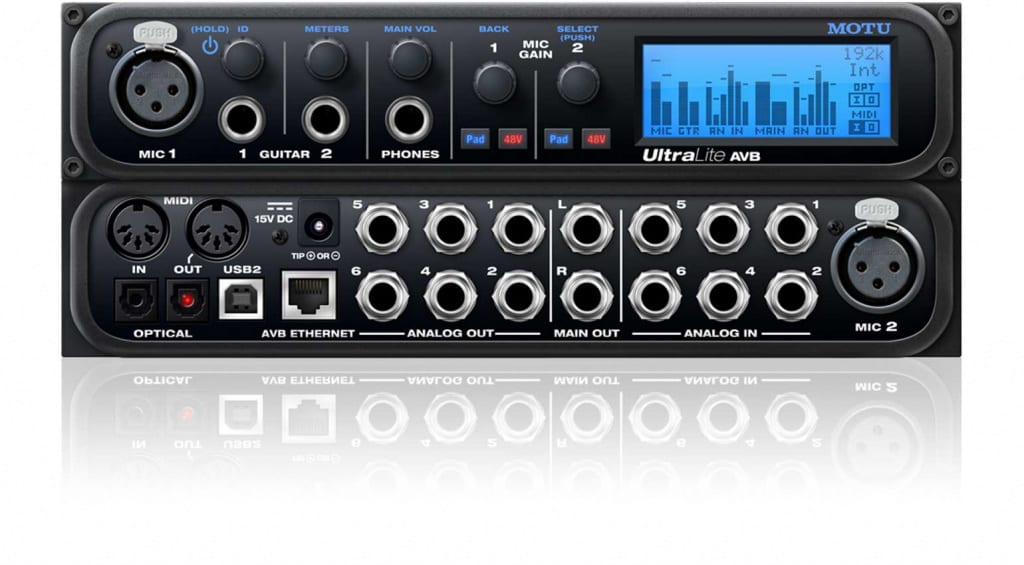 The MOTU UltraLite AVB is a compact 18 x 18 USB / AVB interface. That equips you for all possible recording tasks. The interface is compact and very generously equipped. Inputs for microphones, instruments, line signals and extras such as S/PDIF, ADAT or an AVB Ethernet connection – everything included. MIDI is not missing either. You can find the exact overview of the features and the deal with at least 8.35 percent discount (you pay 549 euros instead of 599 euros) here at Thomann *.
Swissonic Quadphone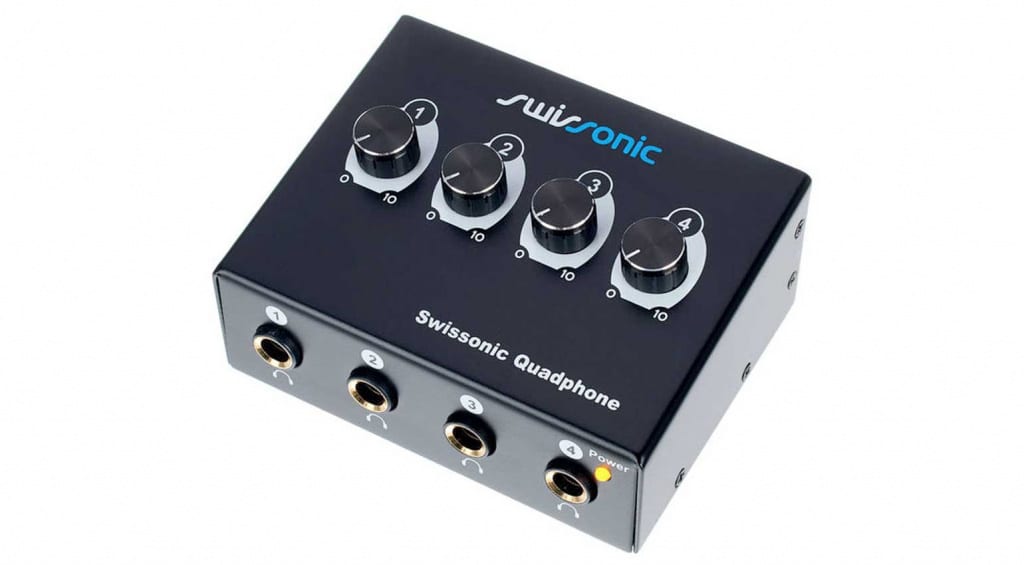 If your budget is tight this year, but you still want to make a small purchase, the Swissonic Quadphone is something that won't put a strain on your wallet. And a 4-channel headphone amplifier can always be used somewhere. You get four adjustable headphone outputs and inputs for a slim 19.90 euros (instead of 23.90 euros). After all, that is a saving of 16.74 percent. Here is the deal at Thomann *
Swissonic MM-3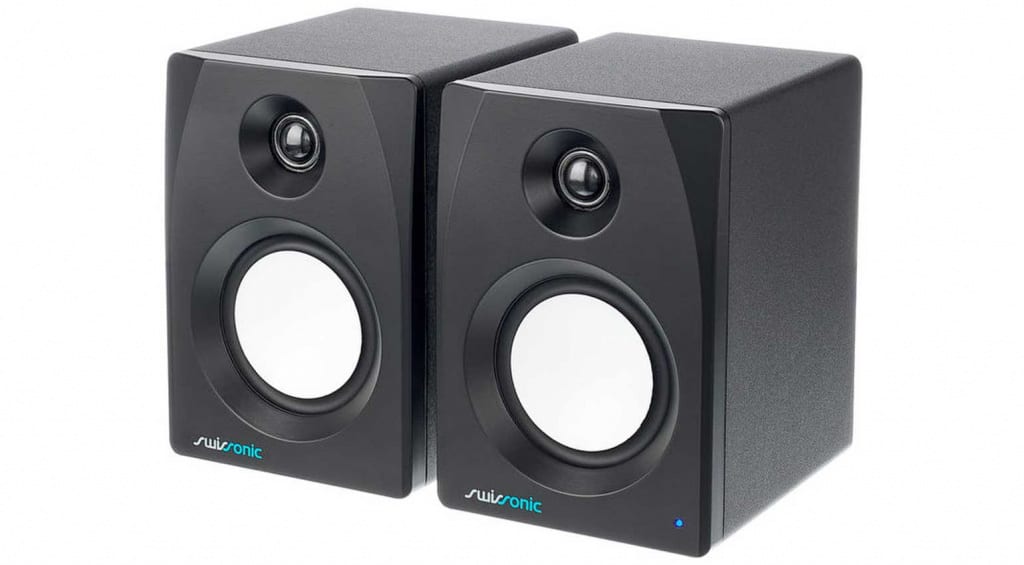 Another attractive bargain from Swissonic are the active MM-3 studio monitors. With a frequency response of 75 to 20,000 Hz and inputs for 6.3 mm jack (symmetrical) and Cinch (asymmetrical), these speakers are very suitable for small project studios or as inexpensive second monitoring devices. You can get the pair for 65 euros (instead of 77 euros) – that's a 16 percent discount. Here is the deal at Thomann *
Videos
This post contains affiliate links and/or widgets. When you buy a product via our affiliate partner, we receive a small commission that helps support what we do. Don't worry, you pay the same price. Thanks for your support!
Image Sources:
01 akg-podcaster-essentials-bundle: EKG
02 the-tbone-sc-430-usb-desktop-set: Thomann
03 zoom-h1n-blue-limited-edition: Zoom
04 sonarworks-reference-4-studio: Sonarworks
05 rode-nt5-mpb: RODE
06 yamaha-hs-7-mp: Yamaha
07 krk-rokit-rp7-g4-white-noise: KRK
08 tannoy-reveal-802: Tannoy
09 motu-ultralite-avb: MOTU
10 swissonic-quadphone: Thomann
11 swissonic-mm-3: Thomann