The Soundboks 4 is a truly explosive Bluetooth speaker
The Soundboks 4 is the latest generation of the powerful Soundboks portable Bluetooth speaker. Already well known for its incredible output and battery time, the new Soundboks 4 is now available for order!
For those who aren't familiar, the Soundboks is more of a battery-powered outdoor PA system than your typical consumer Bluetooth speaker, so we're certain your neighbours will be swiftly acquainted with your music taste.
Soundboks is an established brand today, renowned for building astonishingly powerful speakers. However, the story began as a garage project with the humble aim of rocking the campsite at the Roskilde Festival.
Soundboks 4
The Soundboks 4 steadily continues this legacy with a maximum SPL of 126 dB, the design is comprised of two 10-inch subwoofers and a 1-inch tweeter with a compression driver.
Amplification comes in the form of a 3 x 72 watts Merus Audio Eximo Class D amplifier, which according to Soundboks now offers even more clarity and improved low-end reproduction.
The frequency range specification is 40 Hz to 20 kHz and the internal DSP system has been overhauled and now provides an integrated bass enhancer.
One of the most important improvements is the 4th-Gen 12.8 V, 7.8 A Lithium Iron Phosphate battery. Playback time ranges between 40 hours at half volume to 3.5 hours at full tilt. What's more the included charger will charge the Soundboks in only 3.5 hours.
Besides the output power, where the Soundboks differs from most Bluetooth speakers is that it also has balanced XLR combo inputs along with Bluetooth 5.0 support.
In addition, Soundboks has a control app for iOS and Android that allows up to 5 Soundboks units to be connected wirelessly with its useful TeamUP" mode using SKAA technology. The app also has profiles with customizable EQ settings and input configurations, which is useful.
Pricing and availability:
The new Soundboks 4 is currently available for order from Thomann in 2 variants: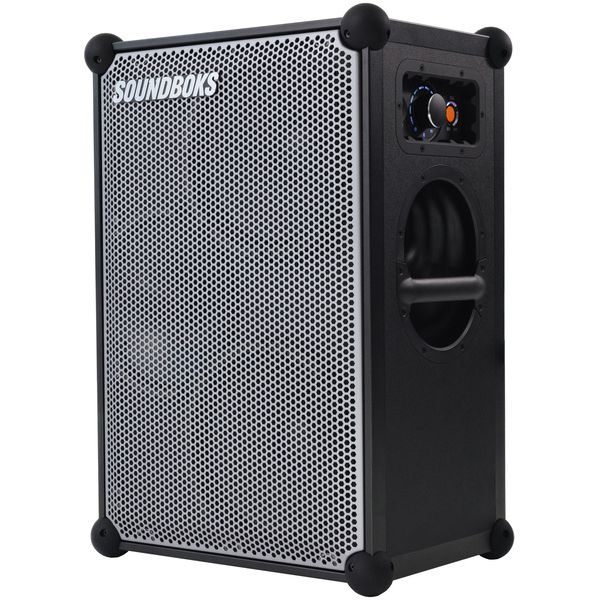 Soundboks 4 (Metallic Grey)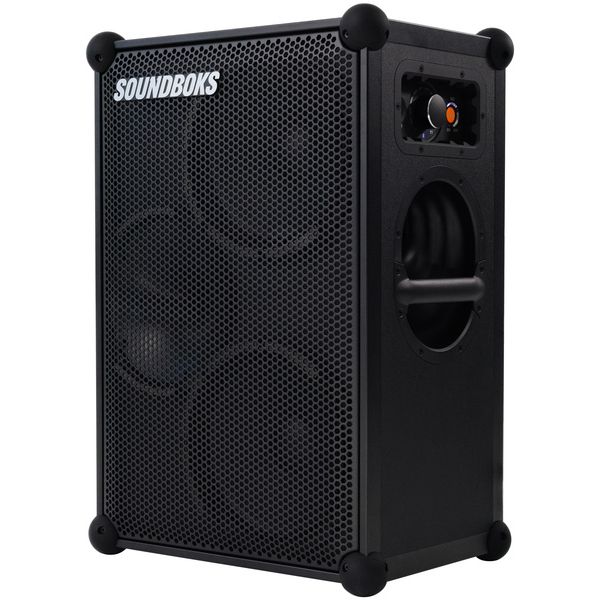 Be sure to check out the rest of the Soundboks range.
More about the Soundboks 4:
Videos:
*Note: This article contains promotional links that help us fund our site. Don't worry: the price for you always stays the same! We will receive a small commission if you buy something through these links. We appreciate your support!
Image Sources:
Soundboks 4 with its grill removed.: Soundboks
soundboks-4-metallic-grey-widget: Thomann
soundboks-4-black-widget: Thomann