11 Results for "Satin Black"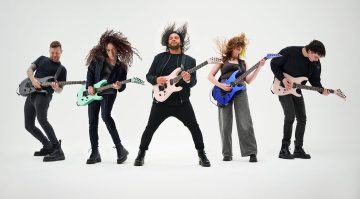 Jackson American Series Virtuoso model announced with a launch video featuring Misha Mansoor, Marty Friedman and more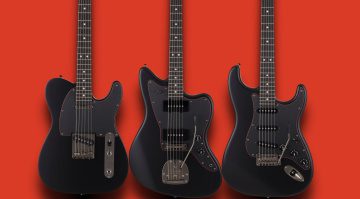 Fender Made in Japan Limited Hybrid II Noir Stratocaster, Telecaster, Jazzmaster and Jazz Bass. Satin Black with red highlights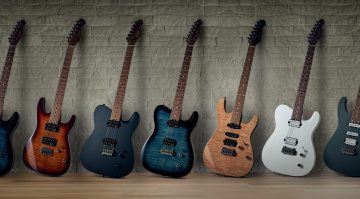 Harley Benton has unveiled the new finishes for the Fusion III and Fusion-T ranges. Adding even more choice to the popular guitar ranges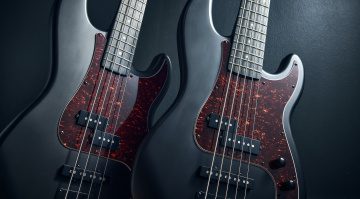 Harley Benton PJ SBK Deluxe. Traditional woods with perhaps the most versatile pickup assembly. All stealth in black at an unbeatable price.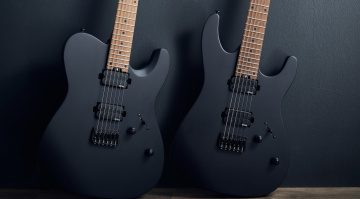 The new Harley Benton Fusion EMG HT Roasted models offer players active EMG humbucker tones perfect for high-gain riffs and hard-rocking.
This new Harley Benton ST-20HH Active SBK looks great in an all black satin finish, with twin active pickups. And at such an insanely low price, you will want one.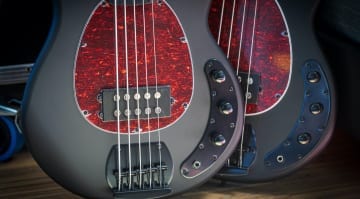 Harley Benton's MB-4 and MB-5 SBK basses come with a single humbucker and plenty of attitude - we're digging the Satin Black finish and red pickguard!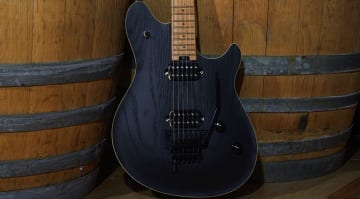 A mean new rock machine from EVH: the limited edition Wolfgang Special Sassafras offers a new tonewood and finish option on what was already a great high-performance instrument.
PRS has officially announced its new SE Tonare Parlor acoustic model. The guitar harks back to those days of yore when smaller-bodied instruments ruled the roost.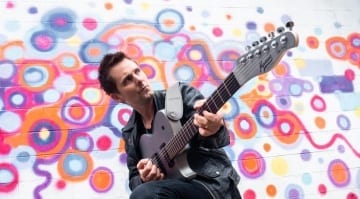 Manson Guitar Works is now part owned by Muse frontman Matt Bellamy and at this year's Winter NAMM Show they launch the new Meta Series Matthew Bellamy MBM-1 signature model.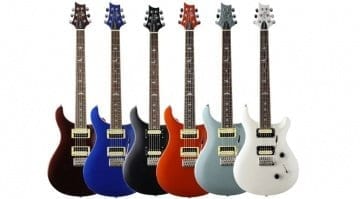 Paul Reed Smith's iconic Custom 24 design now available in new colours for the budget PRS SE Standard 24 range in Europe, with a couple of additional aesthetic touches also added to the range.