13 Results for "Mellotron"
AIR Music Tech has released 7 new plug-ins in one go. Hype, Solina, Odyssey, Mellotron, Electric, TubeSynth, and Bassline are based on sound engines from the AKAI MPC and Force.
GForce unearths another fabulously ancient machine and captures the tape banks of the dual-manual Chamberlin Musicmaster and Mellotron MkI and MkII.
Arturia wants to make your holiday season extra warm and cozy with Tape MELLO-FI, a vintage tape emulation with plenty of retro vibes. Get it for FREE until December 31!
In SampleTron 2 you'll find some deep sampling of vintage Mellotron and Chamberlin tapes along with new sounds and the ability to run your own samples through the tape modelling DSP.
If you have the room for authentically sampled Mellotron tapes on your iOS device then Mellotronics Streetlytron Pro will serve you up some classically trippy tape-based sounds.
Verv is a string machine based on tape loops that have been left in the sun, on the dashboard of a car, in the desert, for the summer. It's wobbly wonderland of degraded sounds.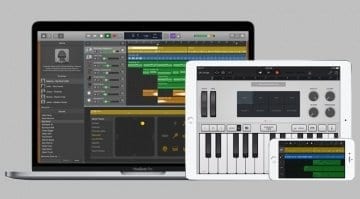 Apple has dished out a comprehensive GarageBand update with plenty of new content for songwriters at home and on the go; this patch is available to music makers on all Apple platforms for free.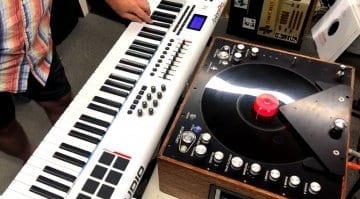 Born in the 1970's from games manufacturer Mattel the Optigan and Orchestron were the futuristic Mellotrons of their day, pulling audio off celluloid discs. Someone has built a new player for the discs.
Cubasis 2 has appeared on iTunes and there's a video on YouTube.... so it must be out! Steinberg are catching up and we've got the full scoop right here.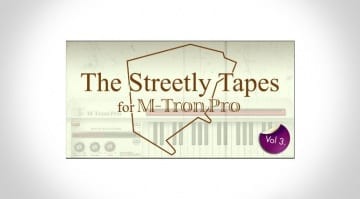 Volume 3 of The Streetly Tapes puts rarely heard Mellotron sounds into the hands of the computer musician.