Soundation: browser-based DAW gets real-time collaboration
Online collaboration tools are not just for office work any longer! Meet Soundation – a browser-based DAW with an extensive sound library and real-time collaboration features.
Like Google Docs for music making
Named Collab Live, the new functionality in Soundation works like you'd expect from any cloud collaboration tool – Google Docs, for example. Once you and your crew are logged in, everyone can see each other's exact movements in real-time and follow along. All project work is automatically synchronized and the process is fairly smooth and seamless.
In experience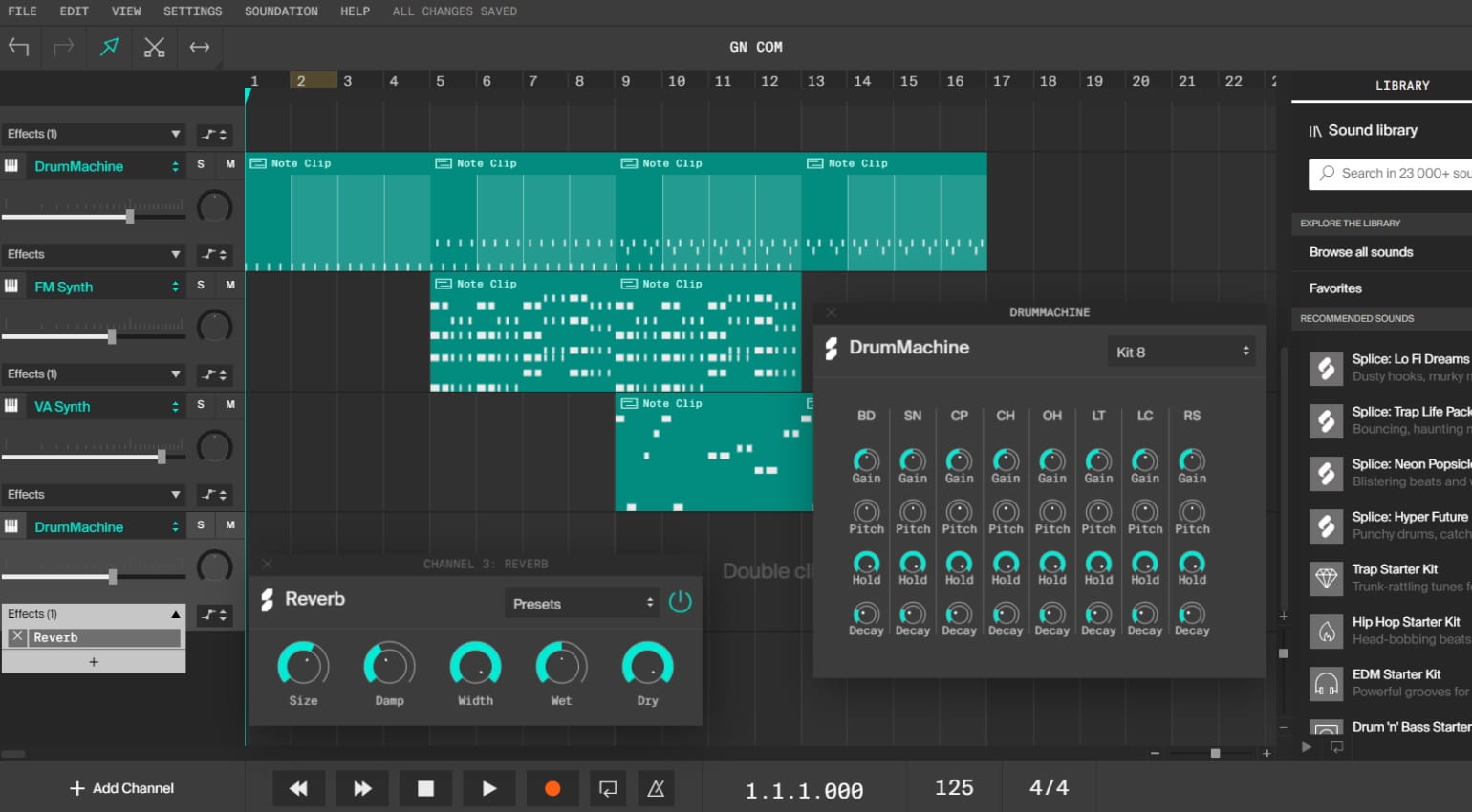 Soundation is a fairly adept DAW, especially considering it runs entirely in your browser. It has a respectable suite of integrated effects and virtual instruments that are simple, yet creative. There's also basic time stretching, workable automation, a sound browser, MIDI piano roll, as well as the ability to record audio through your interface. Minimum buffer size is at 256 samples, though, and we did experience a technical hiccup with a team member's interface not being recognized by Soundation.
Some basic bug squashing aside, another useful addition would be a real-time chat window. It may be a tad distracting, but it sure beats catching up over messengers or setting up a voice session. In all, we are impressed with how the browser-based DAW has progressed. It works pretty much as expected and it feels lightweight, quick and smooth.
To use Soundation, all you need is a computer running Google Chrome, and an internet connection. You also need an interface to record audio yourself. A Discord server is available for community chatter, letting you search for collaborators much like you'd do inside a multiplayer game. Very innovative and convenient, especially in these socially distanced times.
Price and availability
You can use Soundation for free to try it out. The free version lets you start 10 projects, access over 700 loops and effects, use virtual instruments and export audio in .MP3. For EUR 1.99 a month, you can unlock additional functionality like recording live audio, import up to 100 MB of audio, export audio files as WAV, and program automation. The Premium plan costs EUR 6.99 a month Here, you have the same range of functions, but you can access over 12,000 loops and effects, import up to 5 GB of audio data, and use the all-important collaboration features.
Furthermore, you can buy sound and MIDI packs from a wide variety of music genres and plug-ins (currently only a Parametric EQ) in the shop. These cost between EUR 3.99 and EUR 19.95.
More information