Slate Audio VSX: innovative monitoring system promises accurate mixing anywhere
True to form, Slate Audio sees a problem and proposes a solution. In the case of VSX, the firm's new product, the problem is monitoring consistency when mixing. Too often home studio mixes sound great in the bedroom, but may fall apart on consumer headphones and speakers, the car stereo, you know – anywhere music is actually consumed. The solution, Slate thinks, is to simulate a bunch of recording spaces and listening situations, with the software tied to a bespoke pair of reference headphones. It's not a new idea, but it's likely the most elaborate execution of the concept thus far.
Slate Audio VSX
Right off the bat, VSX lands a hat trick with control room simulations of the coveted NRG Studio (best metal guitar tones I ever heard!), the Archon Studio, and engineer Howie Weinberg's mastering space. The rest of the simulations are more general purpose – luxury SUV, electric car, LA nightclub, boombox, and a bunch of popular consumer/studio headphones. So a rather useful collection of monitor spaces – it's probably the closest I'll ever get to hearing my mix in a Tesla!
VSX Headphones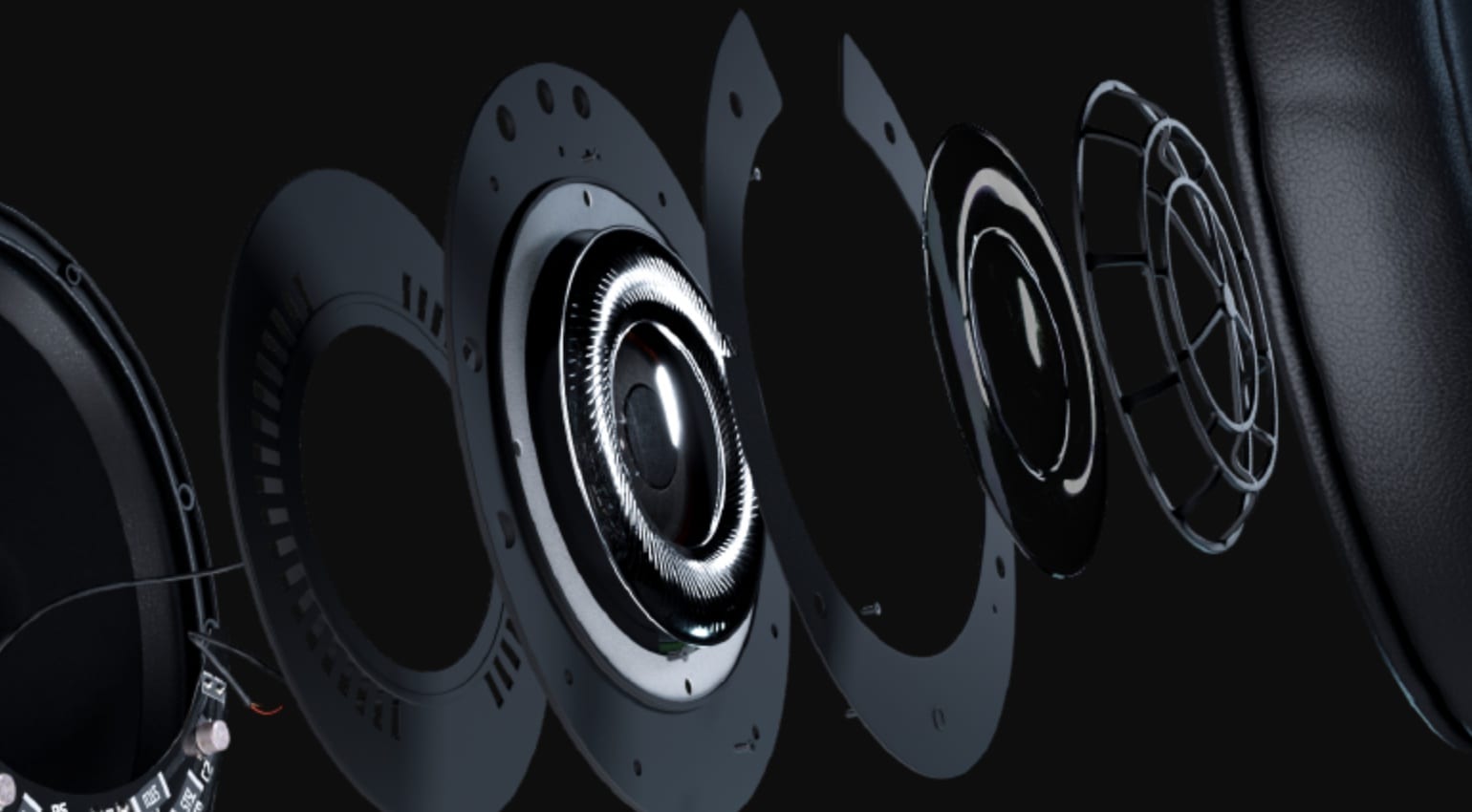 The VSX headphones showcase high-end technology with a closed back design, beryllium drivers, patent-pending Acoustic Ported Subsonic tech. and tangle-free cable with gold-plated connectors. The APS tech works by somehow harnessing air pressure to boost the very low end of the spectrum. The goal is to deliver a realistic simulation of clubs and cars' bass-heavy listening experience. Furthermore, the VS headphones' frequency response is almost pancake-flat, so I expect these to sound very detailed and brutally honest (in Slate's words).
A panacea for mixing?
Likely not. As realistic as VSX may sound, the consensus is that room correction and simulation plug-ins are not the same as mixing inside a properly treated room with a pair of decent monitors. However, engineers who work across different recording spaces and lack the privilege of 'knowing' how the control room sounds before the session will certainly find the VSX system useful. It provides a regular reference that's unaffected by acoustics, and likely quite accurate.
Price and availability
In the United States, VSX is available on a rent-to-own plan, divided in 12 interest-free payments of USD 40. The rest of the world will have to invest USD 479 straight up. I think the price is reasonable considering how expensive specialty studio headphones can be – plus, you get Slate's monitoring software. With such a solid product line-up, the man (and firm) no longer have to prove anything to anyone in the industry. Personally, I'll pass, but I like to see innovation when there's the opportunity.
More information
Video
Image Sources:
Slate VSX headphones: Steven Slate Audio