Shure GLX-D+ Dual Band Wireless – Mid range digital wireless for all!
The new Shure GLX-D+ Dual Band Wireless system offers a whole new mid-range wireless ecosystem. If you're a vocalist, or guitarist looking for affordable, pro-quality wireless gear, this new system deserves a close look… 
Shure GLX-D+
Undoubtedly, when you think of pro-level wireless systems, Shure is one of the names that inevitably jumps to your mind. When you hear that Shure has just released a whole new "ecosystem" of wireless products, then it deserves closer scrutiny!
So what's the GLX-D+ range all about then? And how does it fit into Shure's hierarchy of wireless products? Well, a glance at the new lineup and pricing structure shows that the GLX-D+ sits smack in the middle of Shure's Wireless lineup.
Importantly, if you're a gigging professional playing mid-size clubs or equally looking for an affordable solution for conferences and presentations, then this is the range for you. Accessibility and affordability seem to be the key qualities to describe the new GLX-D+ series.
Dual Band Wireless
It should be noted that the GLX-D+ range operates on the common 2.4/5.8GHz bandwidth, which carries inherent advantages and disadvantages. On the plus side, it means you can use the system license free and don't need to muck about scanning frequencies. On the downside, it's a highly crowded bandwidth populated by domestic Wi-Fi, Bluetooth and other devices.
With this in mind, Shure has come up with an ingenious solution called "Dual Band Wireless". The system operates in both 2.4 and 5.8GHz, more than doubling the available bandwidth. This should result in you enjoying interference and drop-out-free performance, all carried out automatically. A nice feature for performers who aren't necessarily wireless engineers and just want to plug in and play.

Versatile and Easy to Use
An included li-ion battery pack charges directly from the receiver or via USB-C and gives up to 12 hours of runtime. This is a really nice feature as it reduces running costs and again, adds to ease and convenience of use. There's an extensive range of components and systems incorporating everything from hand-held wireless mics to guitar-based systems.
Predictably Shure's most popular mic capsules are on offer in the form of the SM58, Beta 58 and Beta 87a. Additionally, you'll also find multiple receiver variants, including the GLX-D 16+ guitar tuner pedal receiver.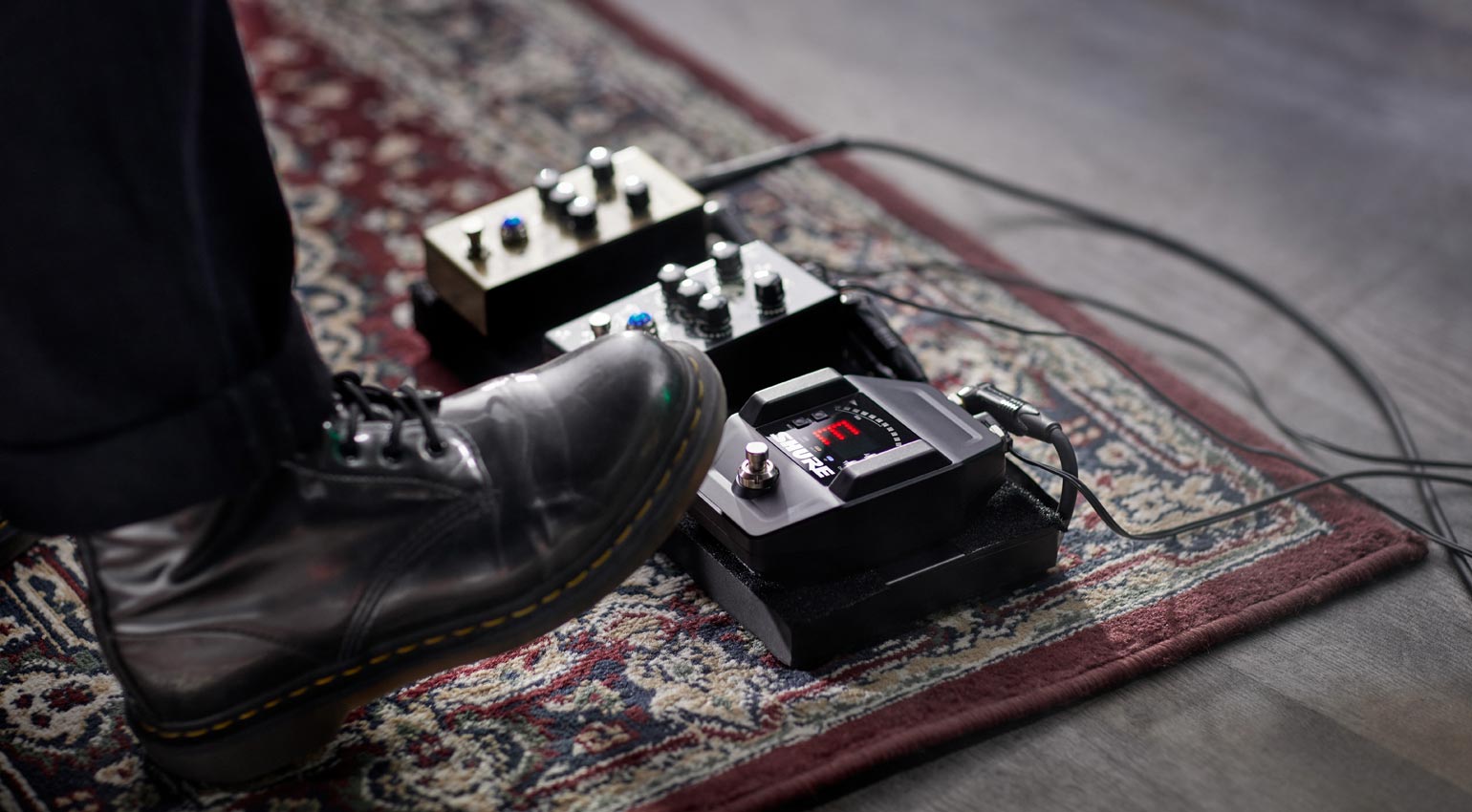 More Information